Fortnite's Infinity Blade wrecking the game's $1m tournament
Unreal.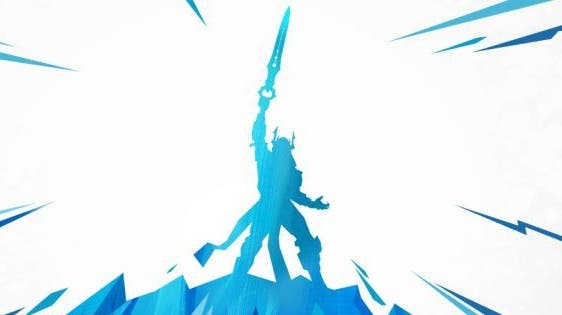 It's been about 24 hours since Epic introduced the latest change to the ever-evolving Fortnite - and in that short amount of time, it has managed to pretty much unite the game's community, although perhaps not in the way you'd think.
The Infinity Blade, added in yesterday's patch, is a one-off item that can now be picked up in Fortnite's main game mode. It gives the bearer an extraordinary advantage: 200 health, 200 shield, the ability to leap great distances and to deal 75 damage with each swing.
Naturally, everybody hates it.
As a brief glance at the Winter Royale hashtag will tell you, the sword has managed to completely unbalance the game - and its inclusion in Fortnite's seasonal tournament is causing chaos in a competition with a prize pool of $1m. The Infinity Blade's ability to bulldoze structures makes it an incredibly powerful late-game item: just take a look at this clip of Psalm quite literally demolishing the opposition in one of the North American matches.
Given that players have been grinding for several weeks merely to qualify for the tournament, many are understandably furious two game-changing patches were implemented right before the finals. The title of this Reddit post says it all.
Those who know their Fortnite history will remember Epic added a similar item to the game earlier this year. Alongside having practically the same name, Thanos' Infinity Gauntlet had similarly ridiculous powers: the difference was this item was confined to its own limited time mode (LTM). Those who wanted to transform into the giant purple megalomaniac could choose to do so separately from the regular battle royale mode, which also meant it didn't infiltrate the competitive tournaments. I'm still upset it wasn't a 50 v 50 LTM, though.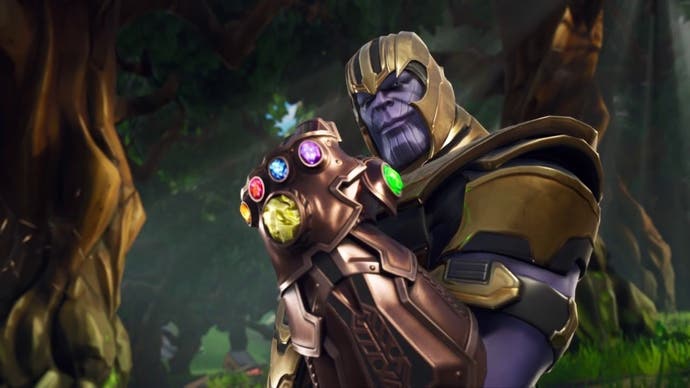 Discontent with the Infinity Blade also goes beyond the world of esports, as the oversized paper knife hasn't been popular with regular Fortnite players either. Its presence in LTMs such as Team Rumble, for instance, gives one team a huge advantage depending on which side of the map they spawn on. If your team is given the side of Polar Peak - where the sword appears - one player can rack up a huge amount of kills before the other team can wrestle it back.
The problems with the new updates don't end there, however, as esports players have discovered a rather (air)crafty of using Fortnite's new planes to their advantage. It turns out that bumming around in the air is a rather good tactic for staying alive, with players only pretending to shoot at each other to maintain a temporary truce while waiting for a smaller circle. It's pretty amusing, but does not great esports viewing make.
Judging by the community reaction, it seems likely Fortnite will do something to re-adjust the game to make things fairer for players. Whether this will happen soon enough for the remaining competitors in the Winter Royale tournament, however, is another matter - and it certainly seems too late for some of the sword's past victims, for whom elimination is probably finite. Talk about feeling tilted.