Fortnite's first update of 2020 adds weapon side-grading
As the game's longest-ever season draws to a close.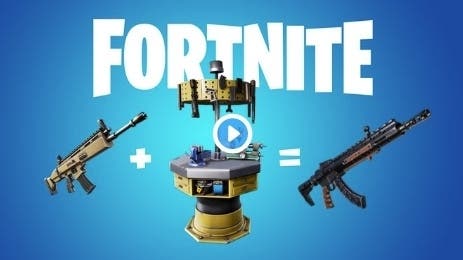 Fortnite's 11.4 update is now live, and with it comes a brand new feature: weapon side-grading.
You've been able to upgrade weapon rarities at workbenches available across Fortnite's island since the start of Chapter 2. Now, you'll be able to pick a specialisation, too, allowing for a slightly wider weapon pool.
To start with, this only extends to the assault rifle, which can be side-graded to the heavy assault rifle in all non-competitive playlists.
But there's plenty of scope (no pun intended) for this feature to add more weapon types back into the game in future - for example, trading resources to side-grade a pistol into a Flint-Knock, a weapon currently languishing in Fortnite's vault.
Chapter 2 slimmed down the game's item pool considerably and while that was fun for a time, the game has begun to feel a little flat with such a grounded list of basic weaponry.
Further changes are no doubt on the way when Fortnite finally rolls into Chapter 2 Season 2, expected in early February.
Season 1 Overtime challenges have been added the game for another three weeks, offering new cosmetic variants for existing Battle Pass skins.
After those - finally - Fortnite's longest season to date will be over. It's not been quiet - the game's new map has played host to Fortnite's first battle royale boss during Fortnitemares, the live Star Wars event and a generous Winterfest offering. But it now feels time for something new.