Free Fortnite skins on offer as Winterfest event launches
And get the Millennium Falcon as a glider.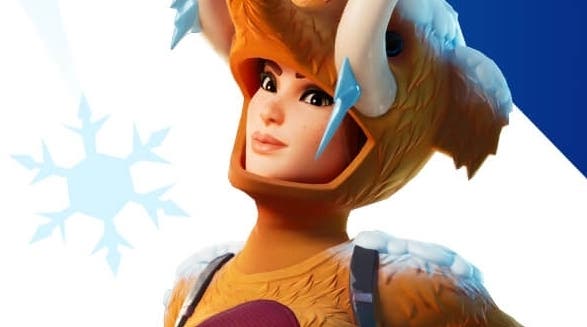 In a rare move, Fortnite is giving away Fortnite skins for free this Christmas in its new Winterfest event.
Log on now and you'll be able to visit the Lodge, home to Fortnite's frankly frightening nutcracker character Crackshot. Each day, you'll be able to open one of 14 gifts and activate a fresh challenge for a further reward.
There's no need to log on every day, either - just check-in before the event finishes on 8th January 2020 and you can catch up.
Most notable of all the presents on offer is one shaped like the Millennium Falcon! Yes, you can unwrap that and have the classic Star Wars ship as your glider. Skins on offer include a Christmas tree costume and a mammoth onesie.
It's worth stating, by the way, the Lodge is lovely. There are Easter eggs aplenty to be found, including the ability to zoom into the fireplace and set it running as your virtual monitor in the background where it can even earn you XP.
And in other Fortnite news, a new mode within Battle Royale is now live which lets you pick match settings for private battles. Loot options, bots and fall damage can all be toggled on/off in the Battle Lab mode, which allows for games with up to 16 people. (No, it's not quite a private 100 person battle royale yet, but the ground work is there.)
Here's a hungover Eurogamer video team giving it all a go: