Fortnite's anything-goes Playground mode returns this week
Plus exclusive Battle Royale outfits for Founders.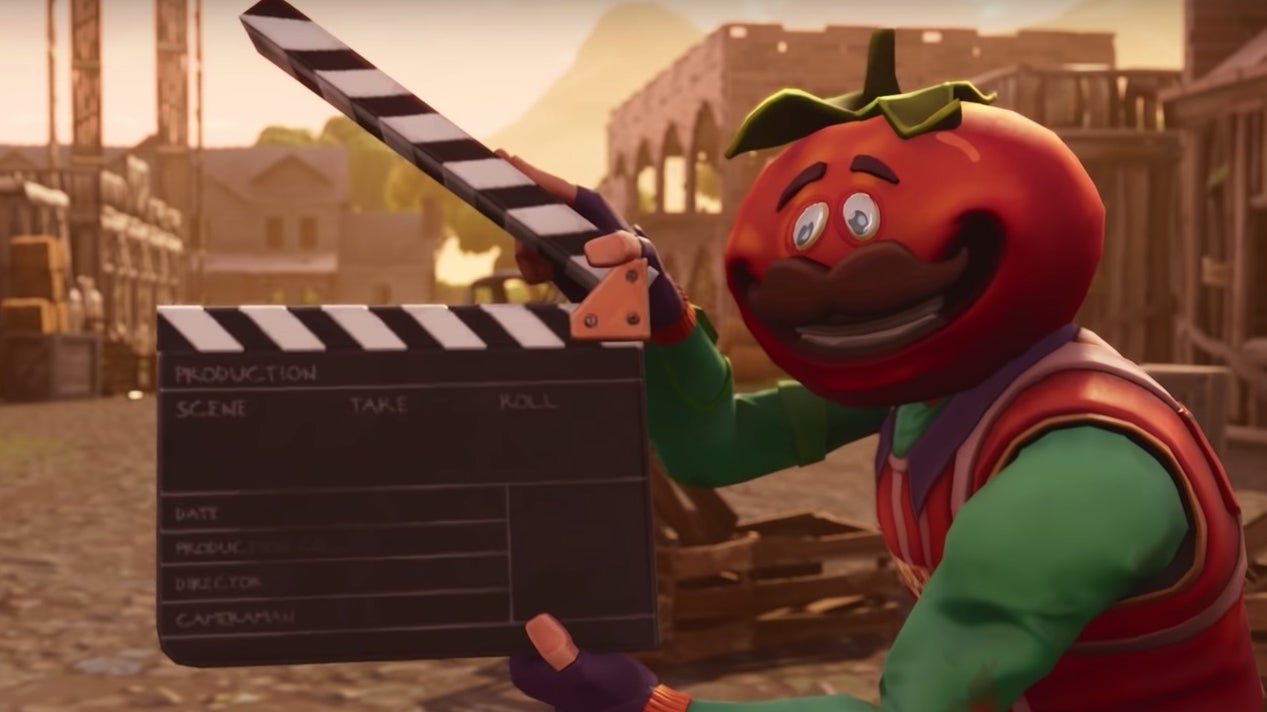 Fortnite's 5.10 update arrives tomorrow, July 24th, Epic has announced, ushering in the game's first birthday festivities, changes to Slurp Juice, and exclusive Battle Royale outfits for Save the World Founders. Then, on Wednesday, Fortnite's much-loved Playground Mode returns.
Although full patch notes covering Fortnite's latest additions are yet to be released (they should turn up around 9am in the UK), Epic has been on a bit of a teasing spree as it readies for the arrival of 5.10 and the game's one-year anniversary celebrations.
Alongside the previously revealed birthday activities, which will unfurl across both Battle Royale and Save the World modes, more changes are afoot - including tweaks to Battle Royale's Slurp Juice consumable. At present, this queasily luminescent concoction simultaneously boosts health and shield when drunk - by one point per second, up to 25 points on each. However, as of 5.10, things will work a little differently, thanks to a idea from the Fortnite community.
Reddit user HalfHealth suggested that Slurp Juice might be more useful if it featured a pool of points that, when either health or shield was maxed, would carry over to the other stat. Epic apparently loved the idea, and Fortnite design lead Eric Williamson posted that changes would be coming imminently. In 5.10, Slurp Juice restores 75 points, at 2 points per second, and will first try to fill up health before awarding any remaining points to shield. Next up, how about a horn-honk button for ATKs, pretty please Epic?
Elsewhere, the developer confirmed on Twitter that 5.10 will introduce the long-promised exclusive Battle Royale skins for those players that have paid for any of the "Founders" versions of Save the World mode. These will come in the form of the legendary Warpaint and Rose Team Leader outfits - designs which are perhaps a tad disappointing in their familiarity, especially considering the brilliant range of distinct Heroes in Save the World.
To thank you for your continued support, all founder's pack owners will receive the legendary Warpaint and Rose Team Leader Outfits in Battle Royale as part of our v5.10 release. pic.twitter.com/JhgswBdBZR

— Fortnite (@FortniteGame) July 23, 2018
Finally for pre-5.10 patch news, Epic also made the announcement that many were waiting for: that Wednesday, July 25th, will see the return of Fortnite's much-loved anything-goes Playground mode. There aren't too many details on its resurrection just yet, but the developer's corresponding tweet notes that the revamped mode will allow players to "set up squad battles with new team select options, skirt around in an ATK and gear up with lots more loot."
We'll know more when 5.10 - and Fornite's big birthday blow-out - arrives tomorrow.