Fortnite unveils new Valentine's event details, skins, and crossbows
Starts next week.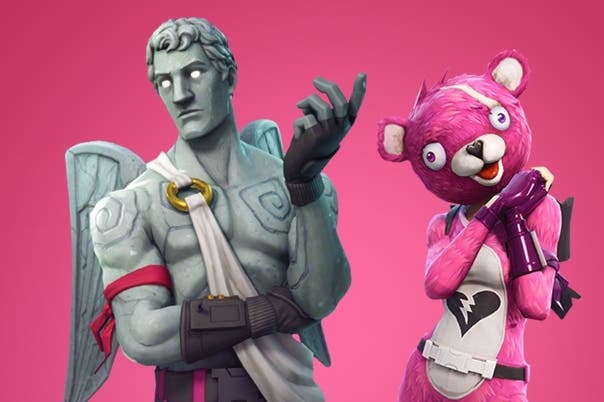 Epic Games has shared more details of its upcoming Valentine's event for Fortnite and Battle Royale, due to commence on February 14th.
First up, Fortnite's Battle Royale mode will receive a selection of striking, vaguely Valentine's Day themed skins. Two have been revealed at present: a be-winged, toga-wearing statue-man, and a kind of human-sized female punk bear.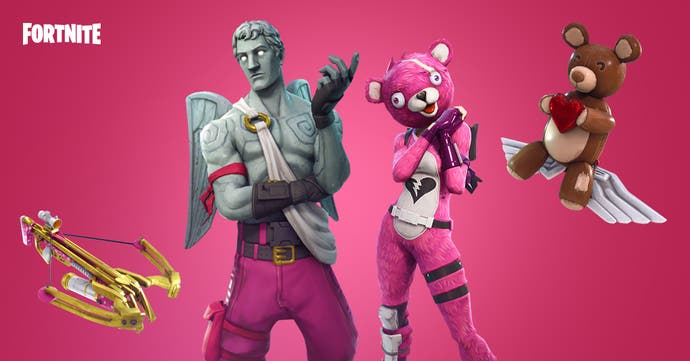 Whether there will be others skins in addition to those, Epic does not say. What it does reveal, however, is that a new weapon will come to Battle Royale as part of the update: the Crossbow. This, says Epic, will allow you to "hunt your prey the old-fashioned way".
The Crossbow comes in both Rare and Epic variants, fire Arrows - an unlimited ammo type - and is found on the ground and in treasure chests.
Fortnite's Save the World mode will also get some romance action, with a special themed quest line - what Epic is calling "A Love Story, told the Fortnite way".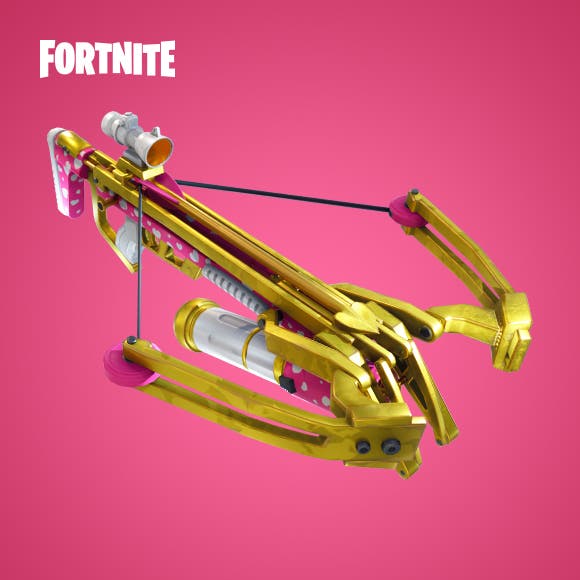 Fortnite's Valentine's event, AKA patch 2.5.0, was originally due to launch today, February 7th. However, Epic recently announced it would be delayed until February 14th, "due to our internal concerns regarding the stability of our v.2.5.0 update".
As part of that announcement, Epic also revealed new dates for its two later updates. Update 3.00 will now kick off the Spring it on Event on February 21st, adding a new quest line, new store items, and a complete in-game music overhaul (referred to as the "Orchestra Edition).
Patch 3.1.0, which is now expected to arrive on February 28th, will continues the Spring it on Event, also introducing the "Stamina Part 1" player movement update, improvements to the quest map, and other additions.