Fortnite season five adds karts, rifts, new areas
And gyro controls on Nintendo Switch.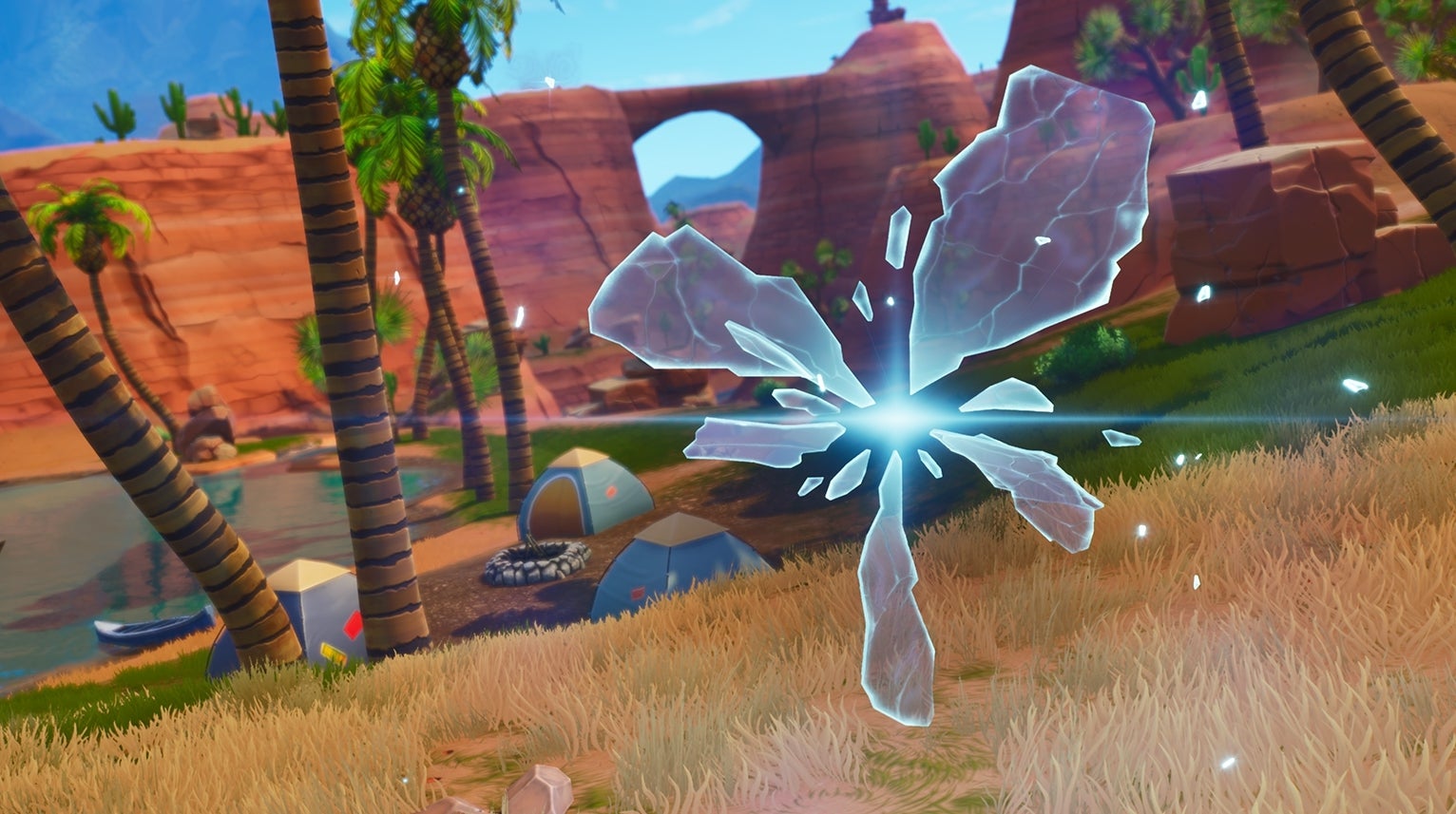 Fortnite's fifth season, dubbed Worlds Collide, begins today - and you can get the game's big update downloading now.
The big additions include all-terrain golf karts, Fortnite's first proper vehicle after the previous arrival of shopping trolleys, with room for four players. Then there's rifts - the sparkly portals which have recently popped up around the map but you can venture into. Find one - there are plenty in the game's new desert area - and enter it to reappear up in the air, able to skydive down or use a glider.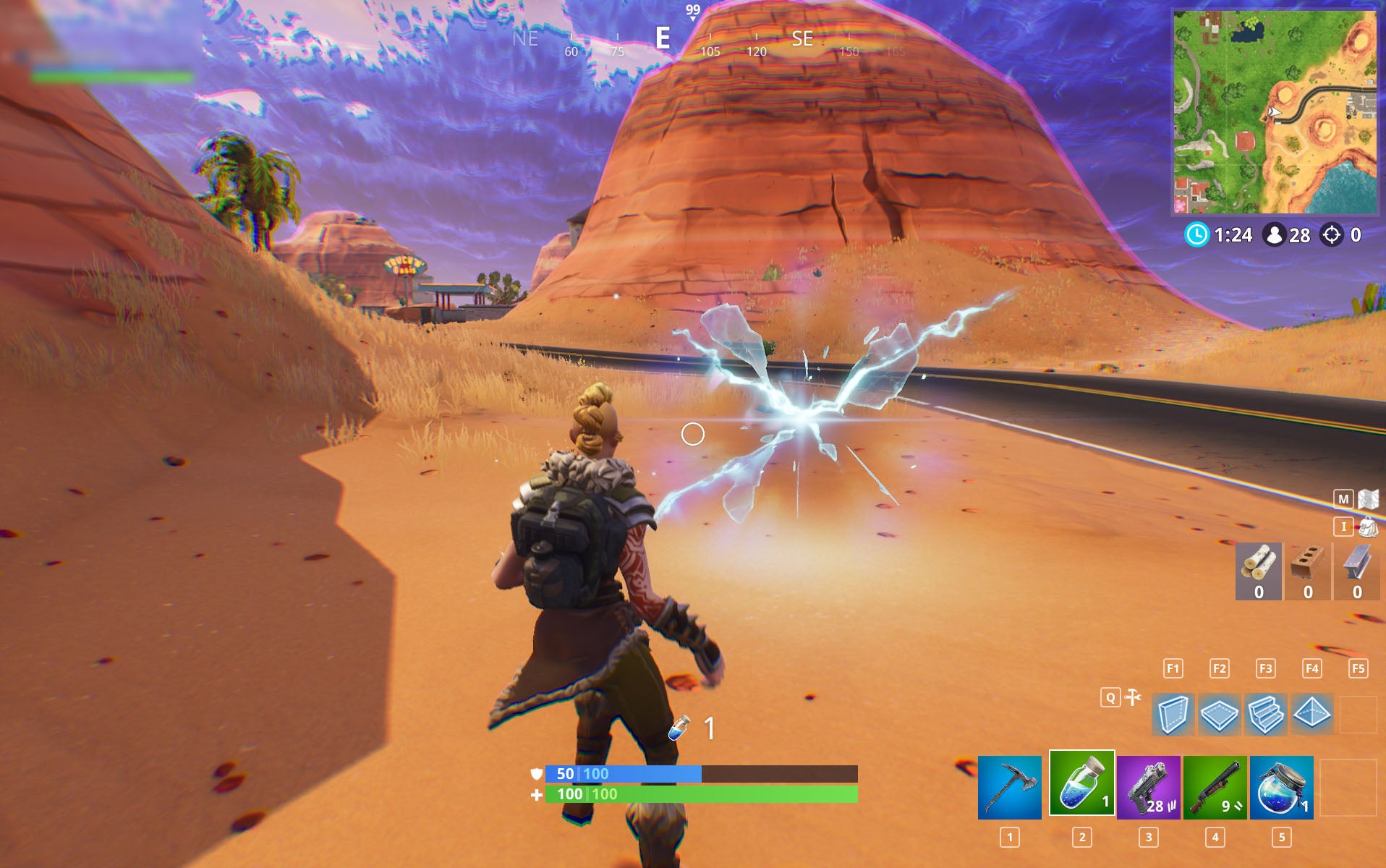 On Nintendo Switch, you'll now be able to play using gyro/motion controls. That's pretty neat.
The island's map has been given a hefty update. Three new areas are added: a new desert area, a lovely-sounding Paradise Palms locale and a golf course called Lazy Links. There are other, new places of interest too, Epic Games has teased.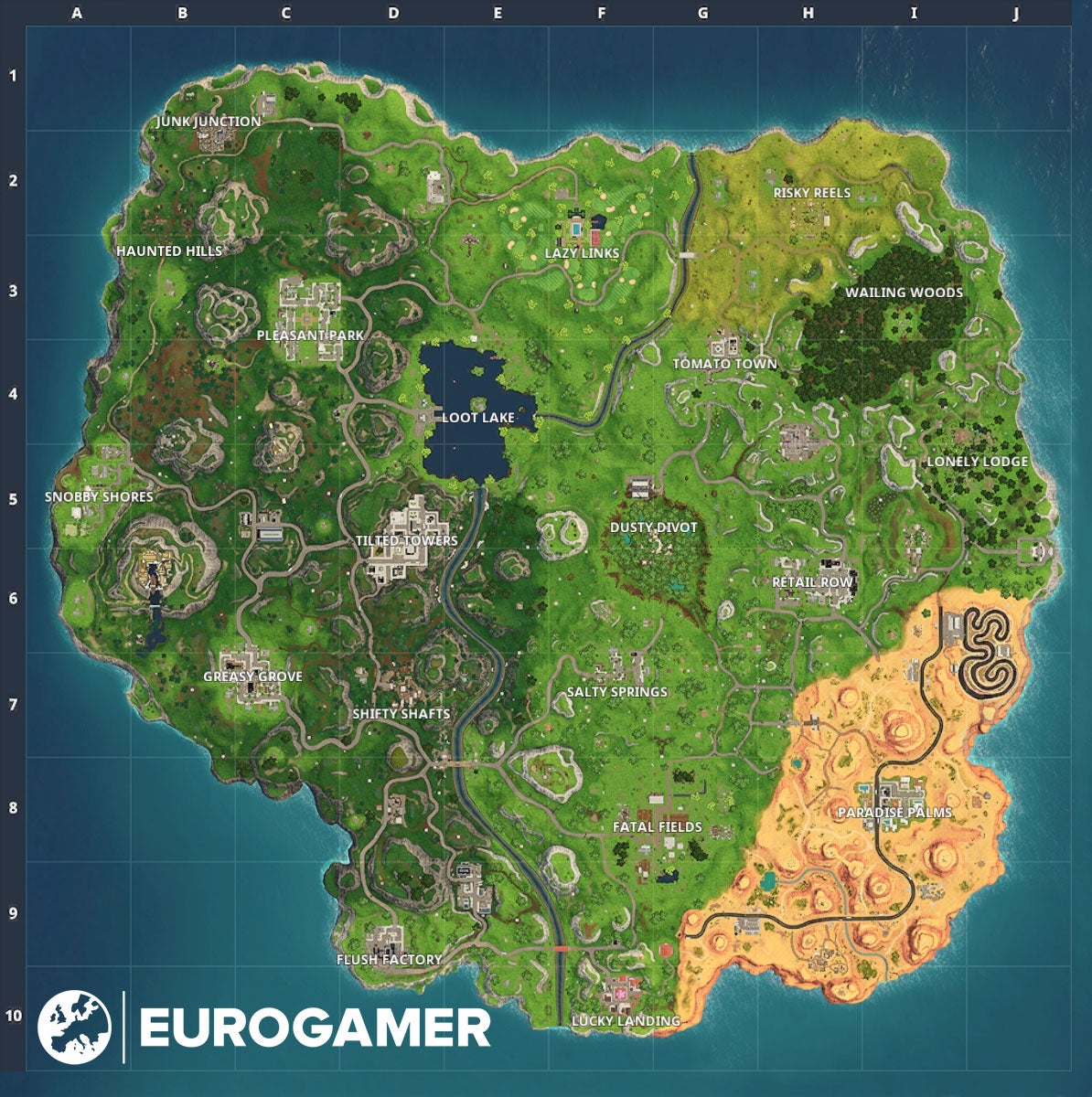 Paradise Palms has replaced Moisty Mire, while Lazy Links has replaced Anarchy Acres. The flattened Dusty Divot has recovered somewhat, with new trees filling last season's meteor crater. And there are other, unnamed areas around Snobby Shores.
After a quick look through season five's Battle Pass, highlights there include a new dab emote and toy items you can play with (currently, a selection of balls). The pass' top reward is the skin for Ragnarok.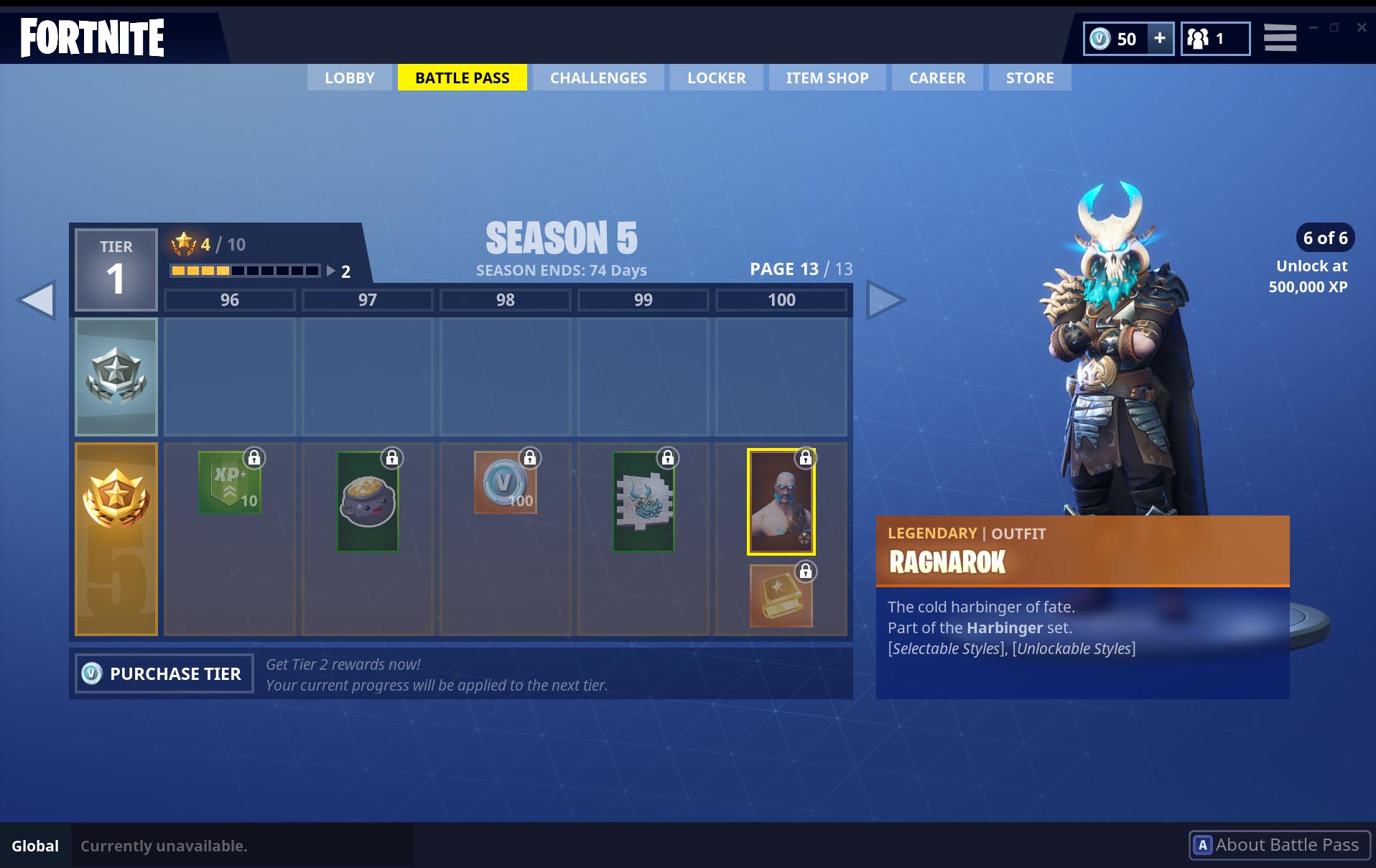 There are lots of other changes, too - the full list is over on Epic Games' blog post, although a couple in particular stand out. Notably, that the storm will now shift in random directions, forcing you to move rather than stay put as it reaches its smallest radius. Challenge rewards have also had a rework, with weekly free and Battle Pass activities, and the ability to complete progressive challenges at your own pace.