Fortnite live event servers hit capacity 30 minutes early
UPDATE: Epic "overwhelmed", as 12m surge into game.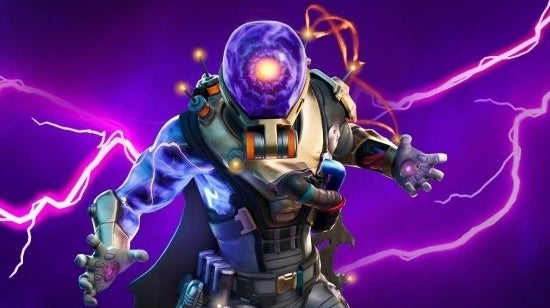 UPDATE 16/6/20: Fortnite developer Epic Games has issued a statement on the capacity problems which marred last night's live event.
The developer said it capped the game at 12m concurrent players with more than half an hour to go before the event was due to kick off. (The game's all-time concurrent record is 12.3m, for its first Travis Scott concert.) Presumably many millions more would have flocked into the game, or tried to, had Epic not done this.
That said, Epic explained that it was "improving systems" so that more people can watch live events in-game in the future.
We were overwhelmed by the response to The Device. At 12M players in-game, we capped participation for stability while 8.4M more watched live on Twitch + YouTube. As we push the edge of what live-events can be, we're improving systems so more of you can experience them in-game. pic.twitter.com/YTycsB1Zoh

— Fortnite (@FortniteGame) June 16, 2020
---
ORIGINAL STORY 15/6/20: Fortnite has just finished its latest live event - but many players were left unable to log-in and play.
30 minutes before Fortnite's "The Device" story event was due to kick off, developer Epic Games tweeted to say the game's servers were now full, and players would instead have to view the event via streams on Twitch or YouTube.
Epic had warned players that today's event might fill server capacity - though it has also said this in the past without the game maxing its capacity in this way. Epic had also told players to be online half an hour before the event began - so at 6.30pm UK time. Well, by 6.30pm UK time, fans were already reporting the game had effectively shut them out.
Others who had logged on by that point also found themselves being kicked as servers sagged under the pressure.
A tweet from Epic announcing the game's servers were full was issued at 6.31pm UK time:
It's a huge shame as, even when viewed via Twitch, The Device was a predictably stunning and unpredictably baffling affair. This season's spy boss Midas successfully activated his device to try and end Fortnite's storm for good - but with unforeseen consequences.
Log into Fortnite now and those changes are immediately apparent - although we're expecting further big map changes when the game's new season rolls around on Wednesday.
We'll recap the event and delve into its huge story moments tomorrow.