Fortnite has changed how challenges work, and there's less to do for free players
UPDATE: Epic explains new limited-time missions.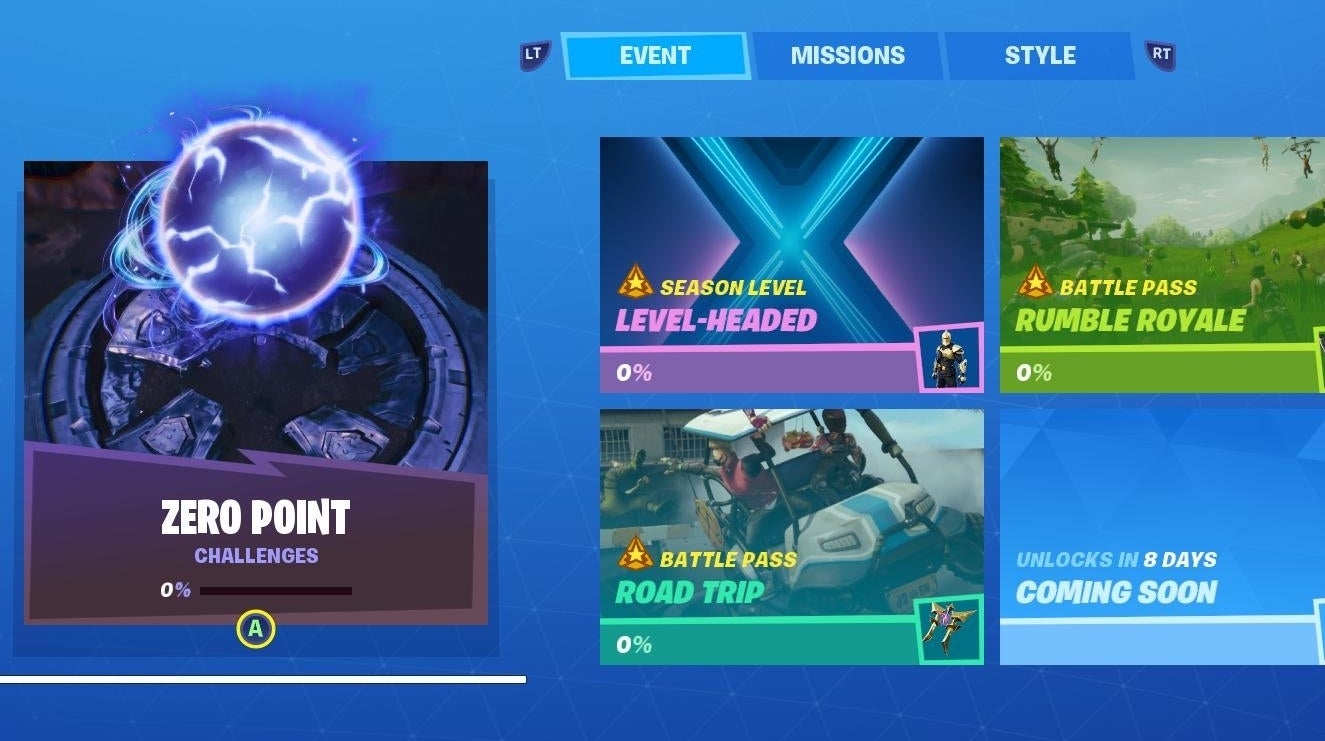 UPDATE 6.10pm: Here's the official line from Epic on the return of Daily Challenges under a new name and changed mechanics - namely that they unlock each day and are then replaced en masse every seven days:
"Daily Challenges have been replaced with Limited Time Missions, which are free for all players. By completing objectives, players can earn rewards. As part of the Limited Time Mission, a new objective will unlock daily at 9AM Eastern. Players will have a week to complete these objectives. They will then be replaced by a new set of Limited Time Mission objectives.
"All players now have 70 unique objectives to complete over the course of the season, and can expect free events throughout the season with additional rewards."
Having just had a look at the challenges, there are a couple of other unmentioned changes here. First, you cannot re-roll the challenges for another (so you're stuck with those ones which have to completed with friends). Second, these offer a mix of rewards - some XP, some Battle Stars and, this week, one loading screen. If you're a collector, you'll want to do at least three challenges to unlock that.
It's good to get clarity on this change now, although it's frustrating this was not explained when the new season and Battle Pass went live. Epic's promise of 70 objectives likely refers to one daily challenge per day for 10 weeks - the same number of daily missions in a previous season. The point remains then, that without both discrete daily and (a selection of) the weekly challenges, there is still less for free players to do.
---
ORIGINAL STORY 11.30am: Fortnite's latest season kicked off this morning and includes a big change not mentioned in the patch notes. The free-to-play battle royale sensation has changed how its in-game challenges work - how you acquire XP to level up and earn rewards.
And, unfortunately, there seems far less for free players who don't own the £7.99 Battle Pass.
Weekly Challenges are now themed, named things like "Road Trip" and "Rumble Royale" for achieving the usual sorts of tasks but related to hero character Drift or playing Team Royale mode. But these challenges are all locked behind the Battle Pass. There's no smattering of free challenges on offer as before.
Daily Challenges appear to have been removed entirely. There's no word from Epic on why. [UPDATE: Via reddit, Epic moderator MrPoPo has confirmed Dailies will return, fixing the below Breakpoint issue also, in the form of limited-time events - the first of which, Brute Squad, is live now for the next week.]
Silver (free) tiers of the Battle Pass do still exist, however. There's no change there.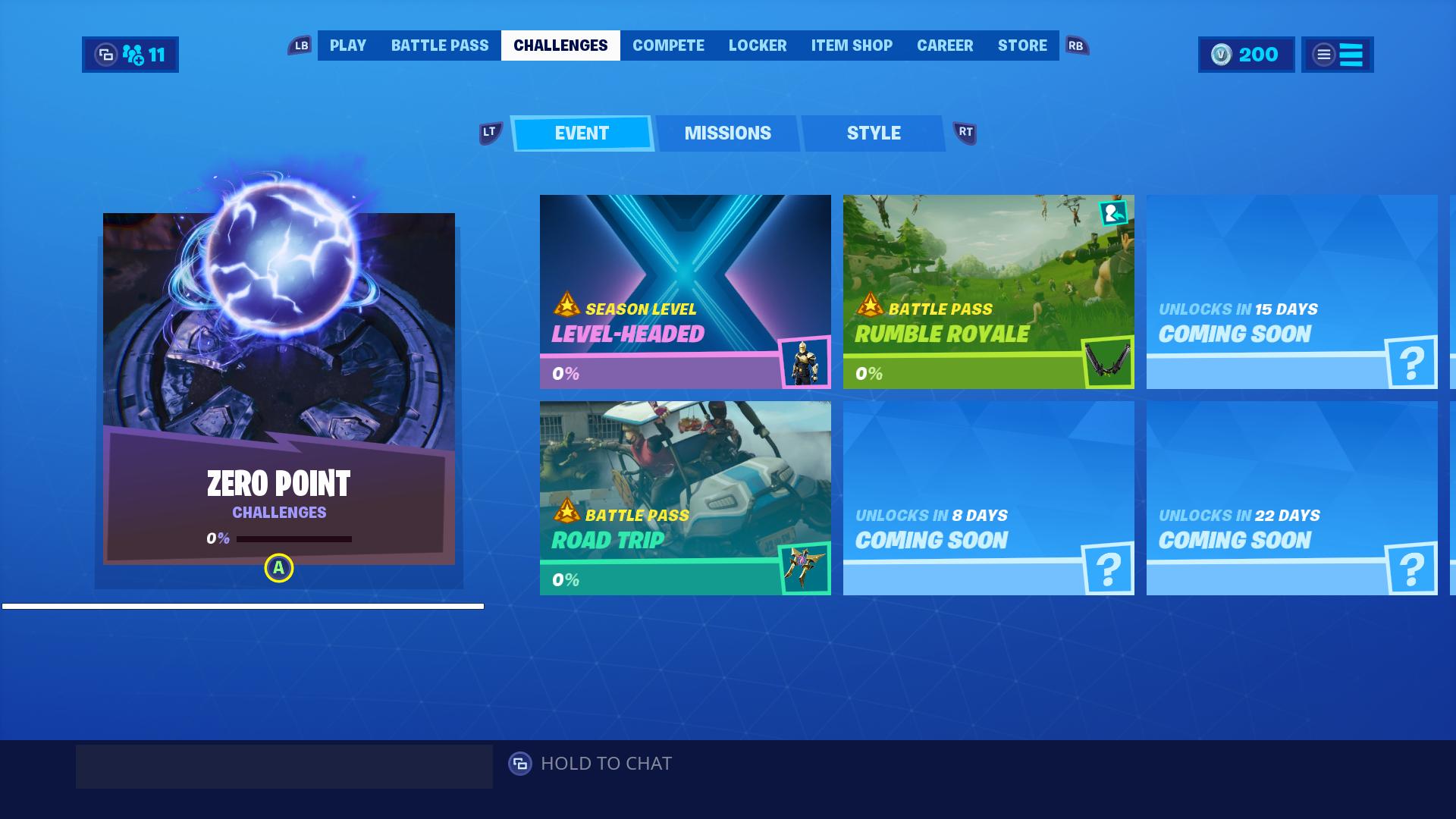 Of course, this is still day one of the new season, and free challenges may pop up in the future. But already, free-playing fans have expressed their surprise at this unadvertised move.
In particular, players who bought last season's Breakpoint pack which requires you to complete Daily Challenges to earn out its various rewards, have taken to Twitter to say they can no longer progress.
We've asked Epic what will be included for free players in the future, and if there's a fix coming for those stuck with their Breakpoint challenges.