Fortnite cross-play account merge feature coming November
Account curse lifted.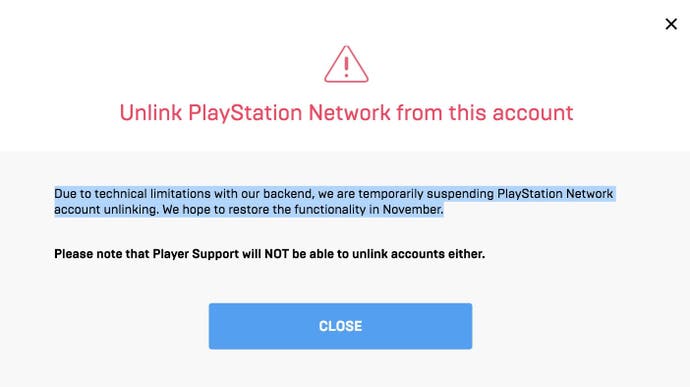 Fortnite's just-announced cross-play functionality is now live, albeit with one caveat - you cannot currently unlink a PlayStation account from your Epic account. This is an issue if you had previously set up a temporary Epic account to play Fortnite, which you might have done if your main Epic account was blocked on PS4 for playing on other platforms.
But Epic has now said it is on the case. You'll be able to unlink a console account and connect another within a "few days", the developer said in a post shared on Twitter. In November, it will then implement an account merge feature so you can combine and keep your Battle Royale purchases made across multiple account IDs.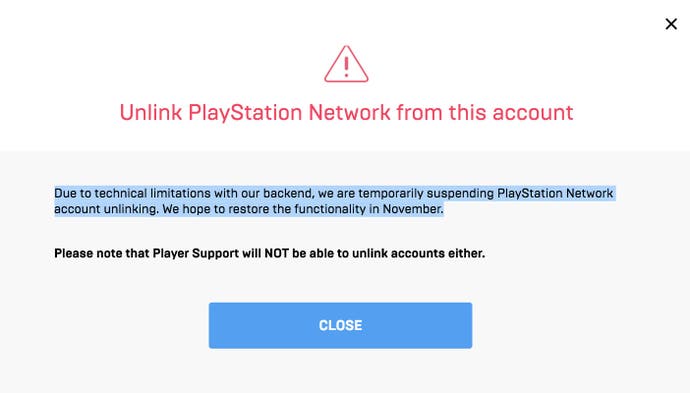 Great news! But not being able to unlink my PSN ID from the ghost Epic account I was encouraged to create really puts a damper on the announcement. Is there any hope of this being done before November? pic.twitter.com/klNFvSL7xR

— A.J. Minotti (@Ajguy) September 26, 2018
Before today, Fortnite on PlayStation 4 was subject to a much-criticised "account curse" - which has happily now been lifted. This was where an Epic account used on PlayStation 4 was locked out of use on Nintendo Switch or Xbox One. As of today, all consoles can link their respective logins to the same Epic account.
We've tested this ourselves and logged into a Fortnite account created on PlayStation 4 via a Nintendo Switch. And we've also tried the reverse, logging into a Fornite account first created on Switch via a PS4.
Linking your accounts is as simple as logging in in-game, or adding all your console accounts via Epic's website:
On a more straightforward note, Fortnite's cross-platform play with friends appears to be working flawlessly. We've played a match ourselves between someone on Switch and someone on PS4 and everything went smoothly.