Fortnite books Deadmau5 and more for Party Royale mode premiere gig
3.2 billion hours logged in April alone.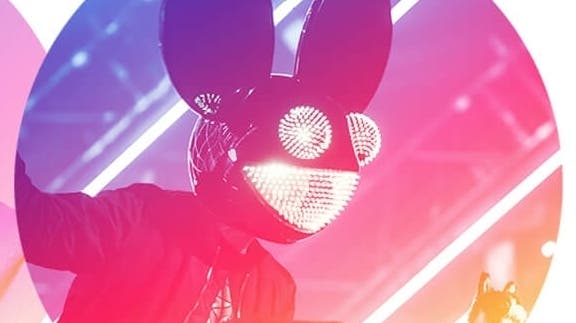 Deadmau5, Steve Aoiki and Dillon Francis will headline the live premiere for Fortnite's no-combat Party Royale mode.
The gig kicks off at 9pm Eastern time tomorrow, Friday 8th May, (that's 2am Saturday here in the UK), with a more palatable encore broadcast for those not on US timezones this Sunday, 9th May, at 2pm Eastern time (7pm UK).
It comes as Fortnite developer Epic boasted of having passed the 350 million player milestone for the game (the same day Call of Duty Warzone trumpeted it had passed the 60 million player mark).
Overall player figures are not a great metric for a free-to-play battle royale - much better are figures for total concurrent players (which Fortnite posted a record 12.3m for last month with its Travis Scott concert).
Overall, players spent 3.2 billion hours in-game over the course of April, Epic concluded.
Fortnite's Party Royale mode popped up just over a week ago with little fanfare, its launch at first looking rather low-key. But a technical test last Friday - a live DJ set from Diplo, playing Major Lazer music you could then buy in-game - set the bar a little higher.
Party Royale is hosted on a new social map, with various mini-games and distractions as well as a music arena and outdoor theatre. It's clear Fortnite will hold many further brand crossovers here in the future.
Earlier this week I wrote about how Party Royale fits in with Epic's publicly stated plan for the future of Fortnite - and its dream to turn it into a Ready Player One-style metaverse.