Fortnite adds helicopters as its spy season ramps up
Chopper change.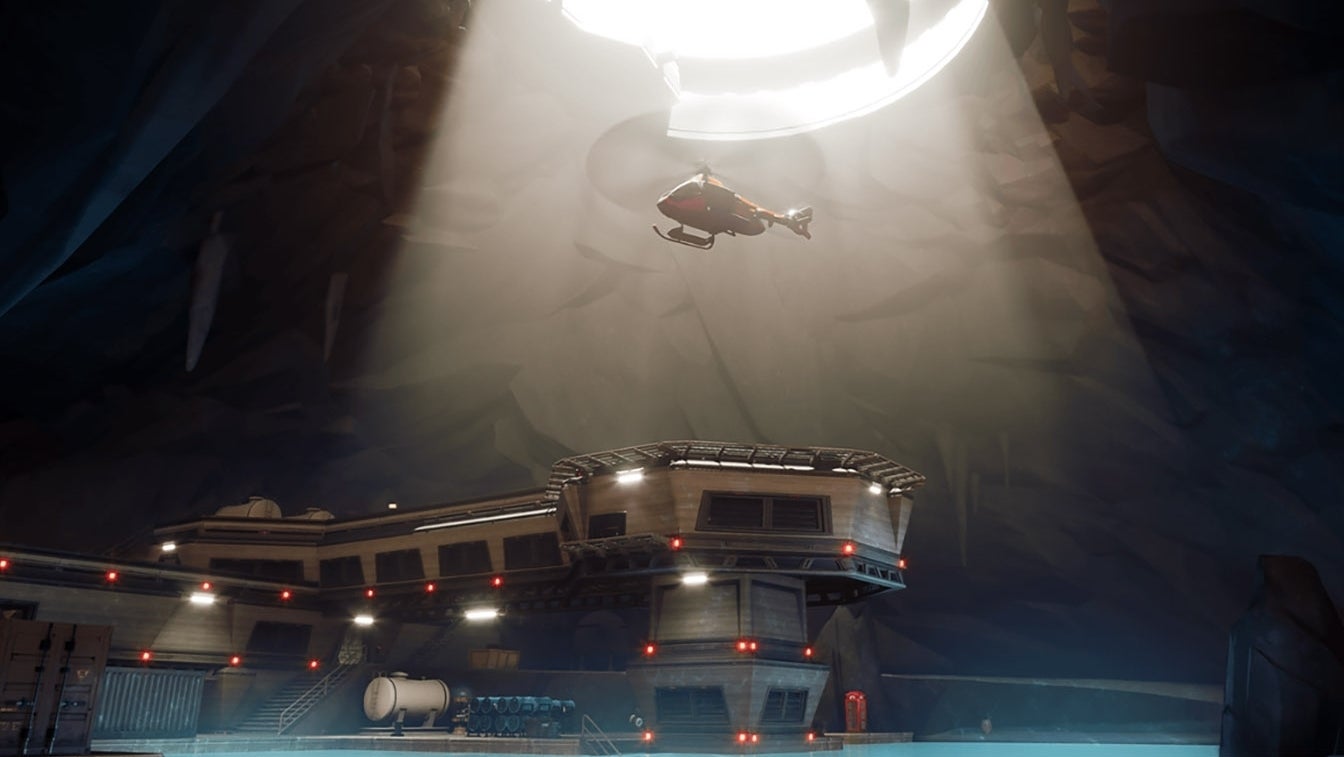 For the first time in a year, Fortnite is adding a new aerial vehicle. This time around, it's helicopters - which are squad sized and come without any weaponry attached - though passengers can hang from the side and fire.
Fitting with this season's spy theme, the Choppa vehicle can be found resting on helipads dotted around the island's various secret bases. These pads have been in place since the start of the season, so the helicopters' arrival had been tipped for some time.
That said, a few areas have changed as of today's update - v12.20. The coastal Oil Rig area has been damaged by a huge explosion (looking at you, TNTina), while Pleasant Park's football field has rolled back to reveal a hidden helipad underneath.
One other major change has also gone live - the much-requested addition of locker presets. This means you can now save a full set of gear to load up all at once - the right skin with the matching pickaxe/glider/wraps etc. - rather than picking from individual items all separately.
The addition of planes back in Fortnite's wintry season seven caused a massive fuss due to their ability to break structures and deal damage with their onboard mini-gun. It'll be interesting to see how Epic has balance helicopters in comparison. Get to the choppa!