For Honor introduces two new Heroes with Season 2 next month
New maps and an increased level cap to come.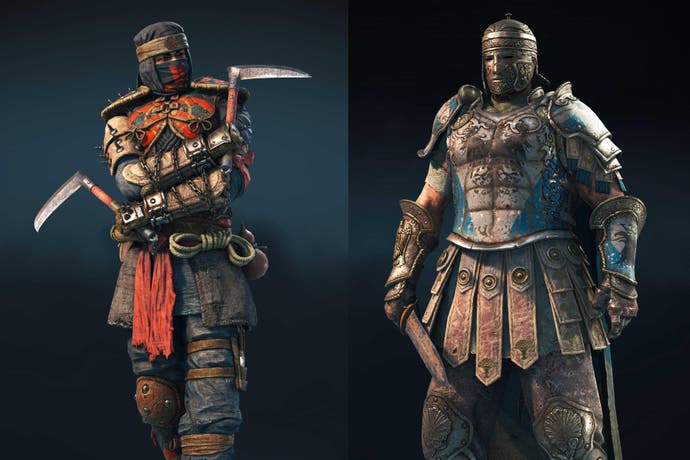 For Honor's second season, Shadow and Might, kicks off on 16th May for Season Pass holders, while everyone else can start unlocking its new content on 23rd May using the in-game currency of steel.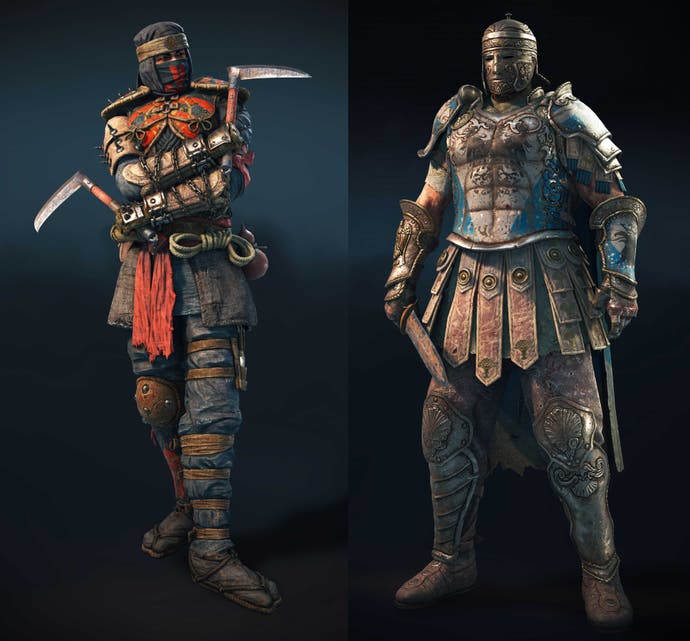 Arguably the biggest additions in this second season will be two new brawlers: the Centurion and Shinobi.
The Centurion is described by Ubisoft as a "Knight Hybrid" who uses a gladius to deal damage at a short range.
Shinobi is a more precise samurai assassin who wields a traditional Japanese kusarigama.
In addition to the new Heroes, Shadow and Might will also add two new maps: Forge and Temple Garden. These will be free for all players, along with an update that will increase the maximum gear score and add the new "Epic" tier of gear rarity.