Prince of Persia heads to For Honor in seasonal event
Sands good.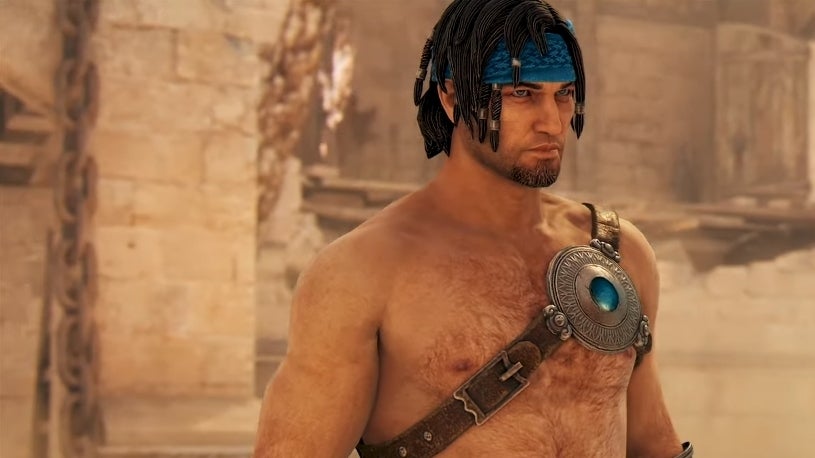 Here's something pretty much no-one was expecting: Prince of Persia is back, but as part of a cross-brand event in For Honor.
Between today and 2nd April, players will be able to engage in a range of quests and game modes that are all Prince of Persia-themed as part of the For Honor: Blades of Persia event. Based on the Prince of Persia series as a whole, the event is split into two chapters, with the second chapter starting on 19th March, at which point the Prince will "embrace his evil roots".
The event adds a bunch of new rewards, including a Blade of Fate execution animation, Ratash and Sandwraith outfits, menu themes and an hourglass ornament, some of which can be earned through a free event pass. You can also grab emblems by helping out with community orders, and players can take on a new arcade quest called The Lost Prince.

The real crown jewel, of course, is the new limited time game mode called Ruler of Time - a twist on Dominion which takes place in a transformed version of the Harbour map. This now has a tornado in the middle, along with a variety of deadly traps. Emerging from this tornado is the Prince himself, who you can fight to earn your team 150 points. He sounds like an absolute unit, with special powers such as teleportation, a time-slowing ability to control crowds, and the power to summon spears from the ground. Oh, and you'll have to contend with sand minions too.
The good news is there are also 26 new weapons being added as part of the event, which will be collectible on the battlefield and should help with the difficult task of skewering the Prince.
Despite its popularity, Ubisoft hasn't released a new Prince of Persia game on home consoles for nearly a decade, and I'm not sure the VR escape room revealed last month really counts. While this event may not be the new title many fans want, the event should at least provide players with an entertaining dollop of nostalgia. At least the franchise hasn't been totally deserted.