Ubisoft is reviving Prince of Persia as a time-manipulating VR room escape game
Coming to over 300 venues this "spring".
Almost a decade after its last appearance on home consoles, Ubisoft's much-loved Prince of Persia series is being revived. You'll probably want to keep your expectations in check, however; it's returning in the form of a virtual reality room escape game.
Those familiar with Ubisoft's activities away from consoles will likely already be familiar with the concept. The publisher has released two other room-scale VR room escape games to date - designed to be played by teams of participants at dedicated, specially equipped venues - both themed around the Assassin's Creed series.
Ubisoft's first Prince of Persia VR room escape offering, subtitled The Dagger of Time, tasks players with reaching the Hourglass Chamber of the mysterious Fortress of Time (last seen in 2004's Warrior Within) at the behest of Kaileena, the Empress of Time. There's an evil Magi to be stopped, and an army of sand monsters to thwart along the way.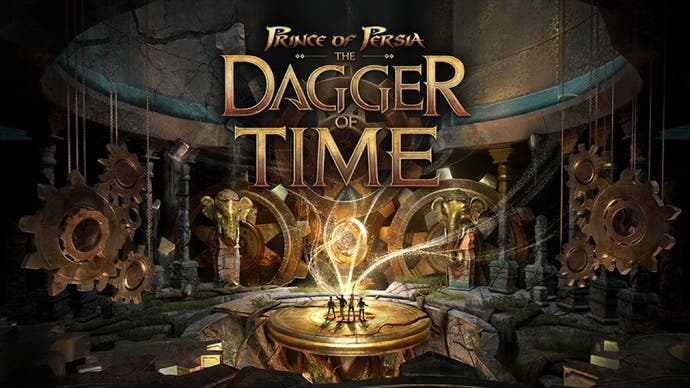 According to Ubisoft's announcement post, Dagger of Time will require teams of two, three, or four players to work co-operatively in order to explore each of the temple's different towers. Virtual climbing and verticality play a role in the experience, and puzzles can be solved using the titular artefact's ability to stop, rewind, or fast-forward time.
Prince of Persia: The Dagger of Time is being developed by Ubisoft Düsseldorf - which also created Assassin's Creed VR room escape games Beyond Medusa's Gate and Escape the Lost Pyramid - and will arrive this "spring". It'll be playable at over 300 locations around the world, and additional venue details can be found on Ubisoft's website.