Final Fantasy 7 Lost Friends quest: Where to find all three cat locations in the Remake
How to complete the early game side quest.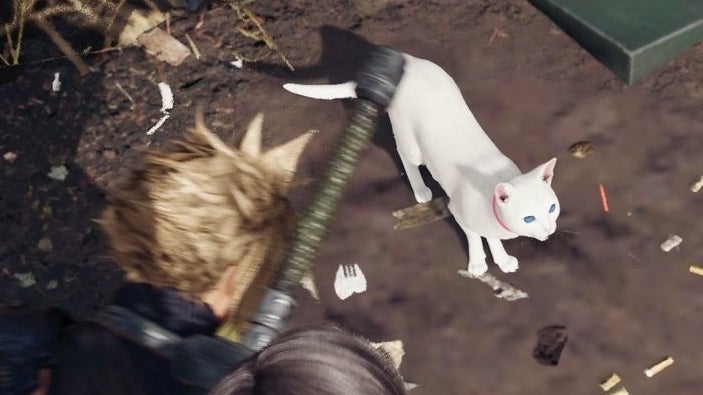 Lost Friends is one of the first side quests you'll encounter in the Final Fantasy 7 Remake.
Handed to you in Chapter 3, it has you hunt down three cats which have gone missing in the Sector 7 Slums.
Completing this and five other side-quests which open up in this chapter allows you to choose one of Tifa's dresses, which is useful for completionlists.
On this page:
How to start the Lost Friends quest in Final Fantasy 7
In Chapter 3, you are introduced to the Sector 7 Slums, and as part of that, a number of characters who can help Cloud raise his profile as a mercenary.
All this is part of the main story, so you won't miss it. As well as your first Battle Intel Report, you'll be introduced to several side-quests.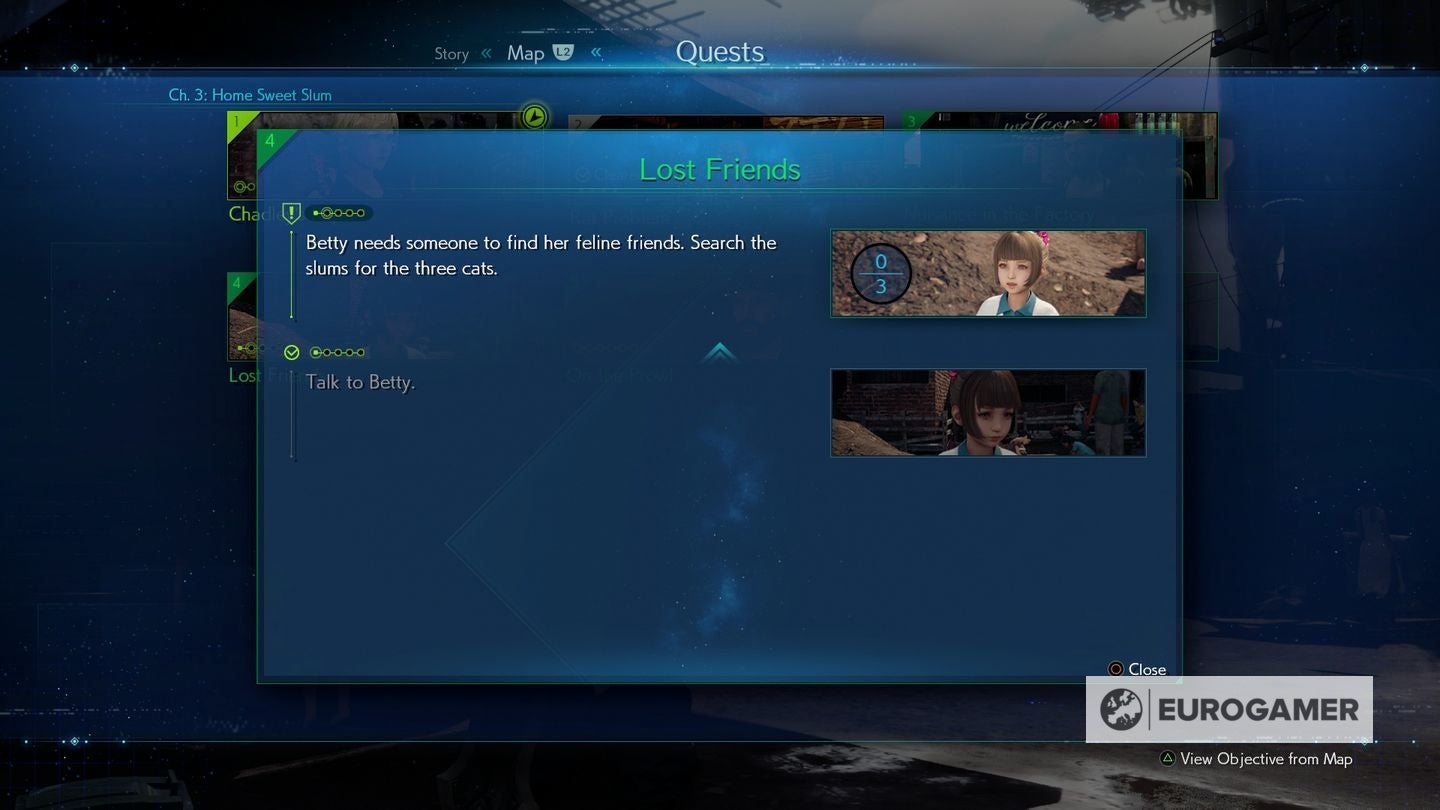 These cover everything a fledging mercenary at the start of a role-playing game needs to spread their wings - from hunting rats in a dungeon to finding some lost cats. This is latter one is where the Lost Friends quest comes in.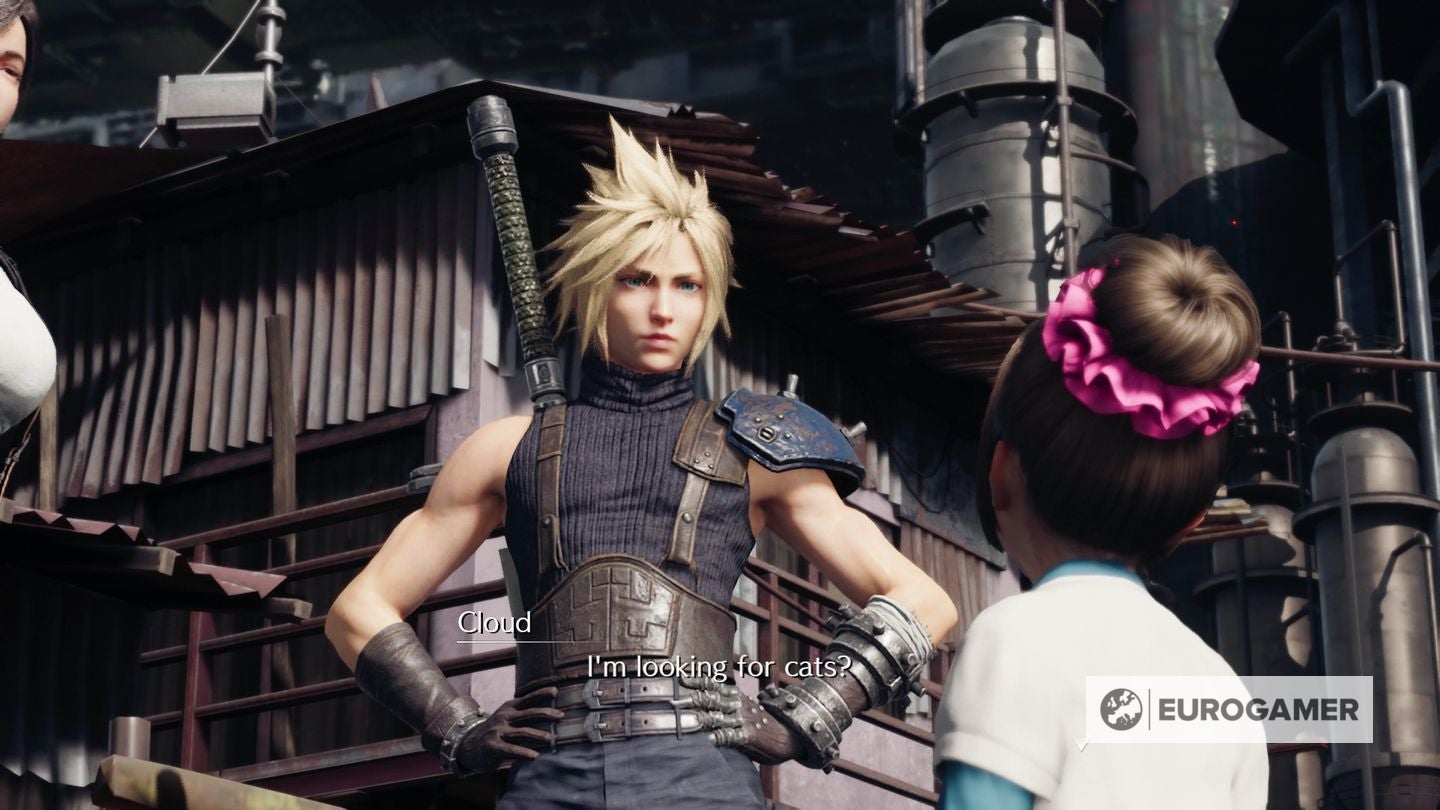 To start it, head to the south of the Slums, and speak to Betty. The quest will now begin.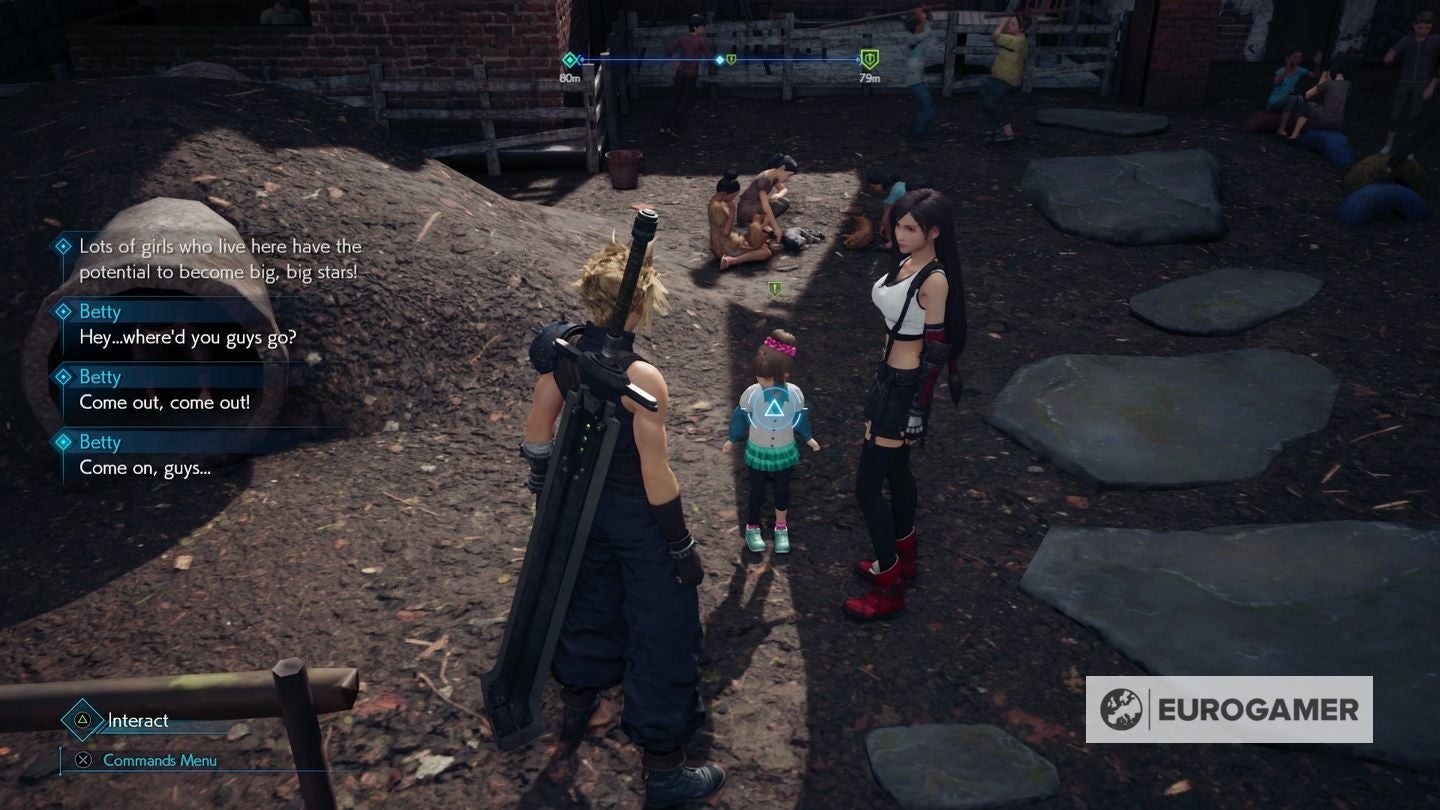 Speak to her again once the quest begins and she'll give you some clues as to their whereabouts. But even with these, it's not obvious where one or two of them are - so this page might come in handy.
Where to find all cat locations in the Lost Friends quest
There are a total of three cat locations to find in Lost Friends.
Cat on the road to the station
Talking to Betty after starting the quest will see her mention one location on the road by the station.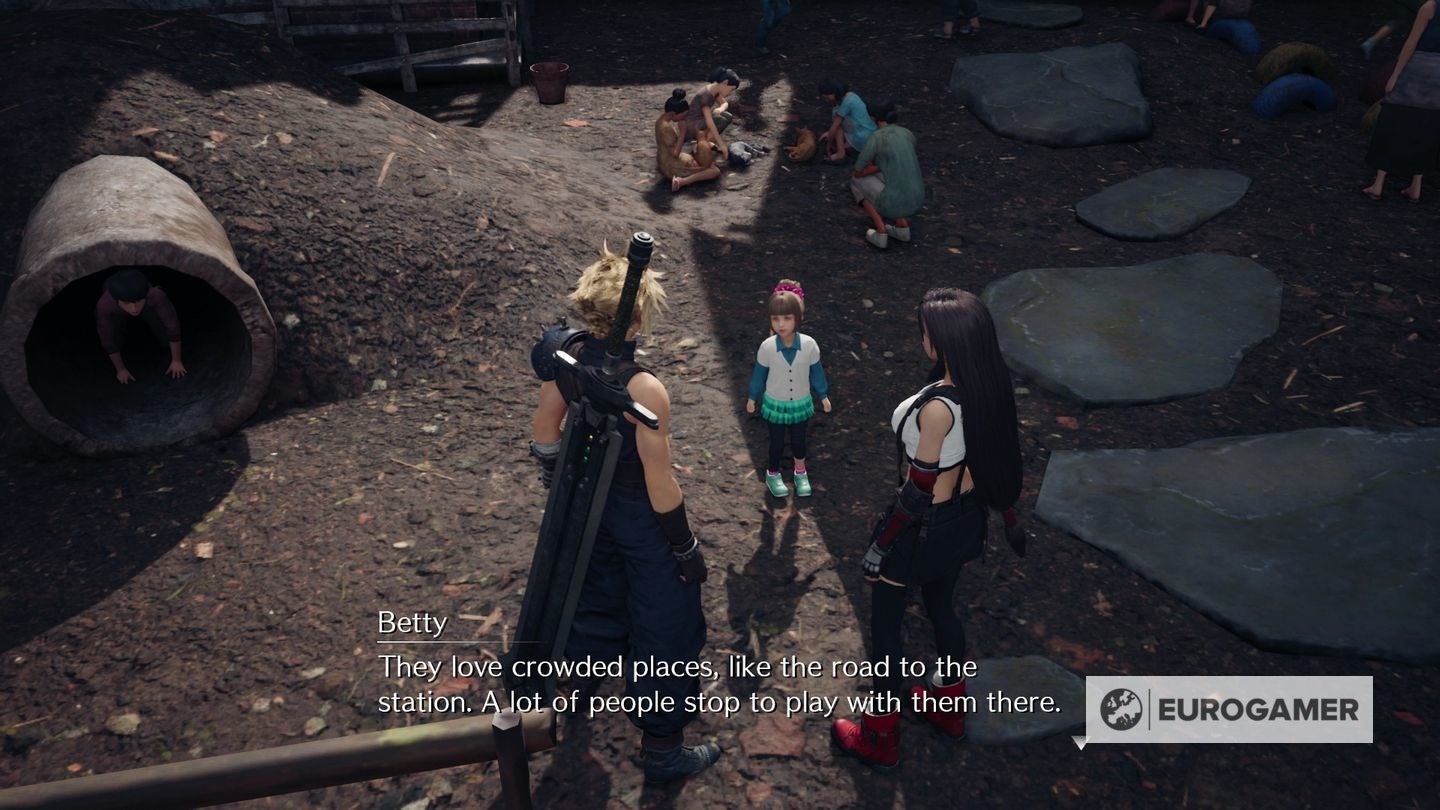 This is the path to the east, away from Seventh Heaven. Shortly after heading down, the cat location will be on your left.
Interact with the cat for it to run away, ticking it off the list.
Cat near Seventh Heaven
Talking to Betty after starting the quest will see her mention a place where snacks are - such as Seventh Heaven bar.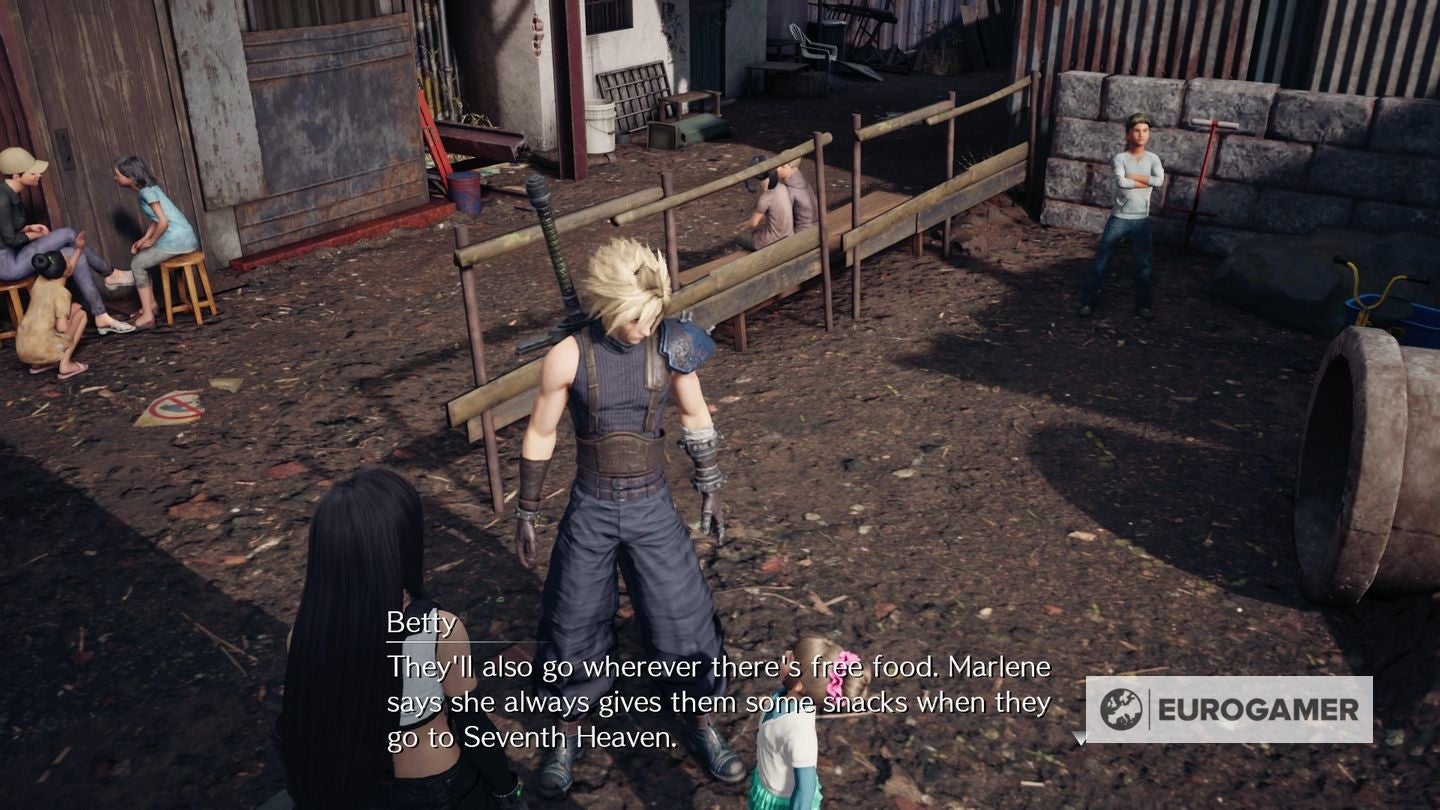 The Seventh Heaven bar is where you first met Tifa earlier in the Chapter, and is Avalanche's HQ. You'll find it in the northern part of the Slums.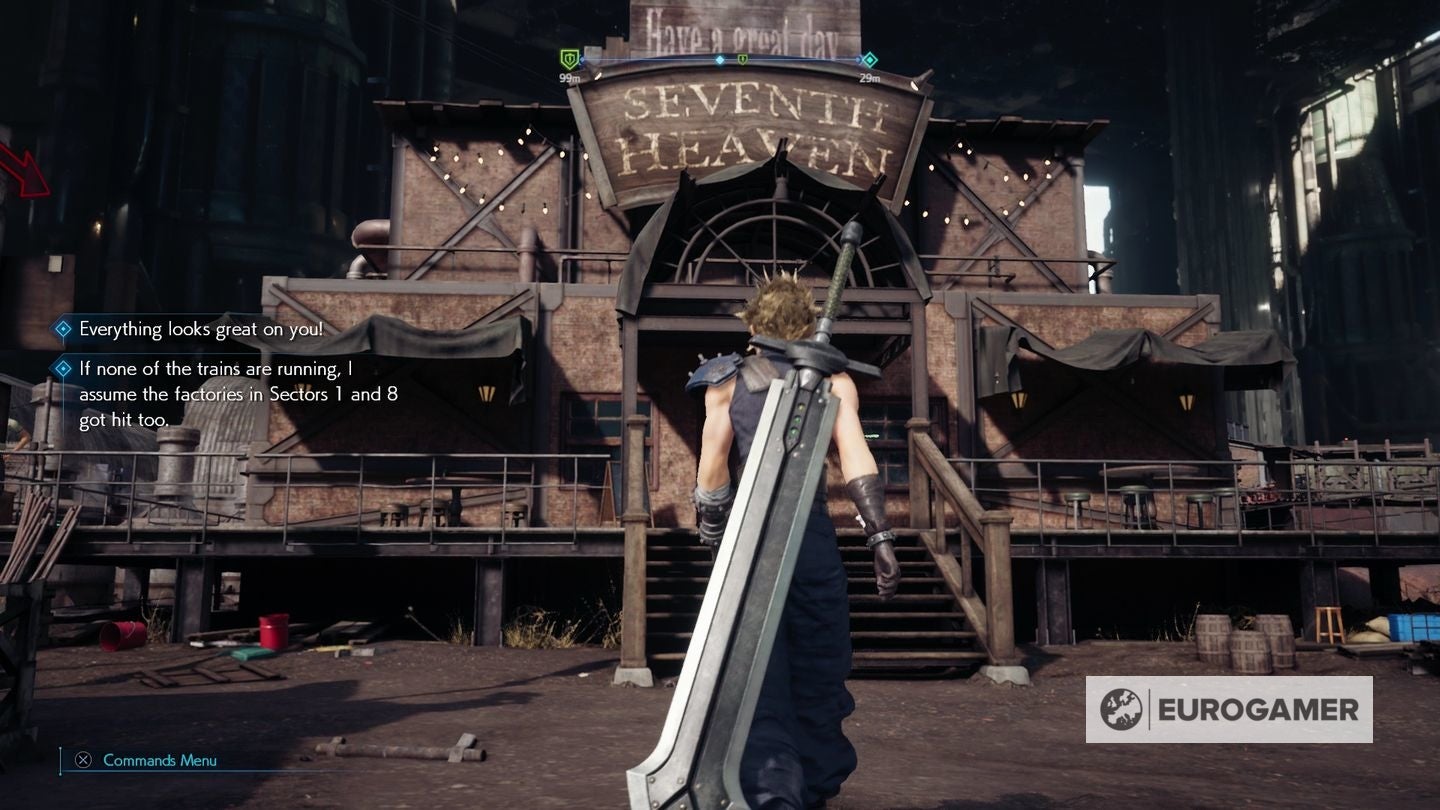 When you get close, Tifa will remark about hearing a cat nearby. To find the cat location, climb up the steps to the bar's front entrance, and it will be just to the side.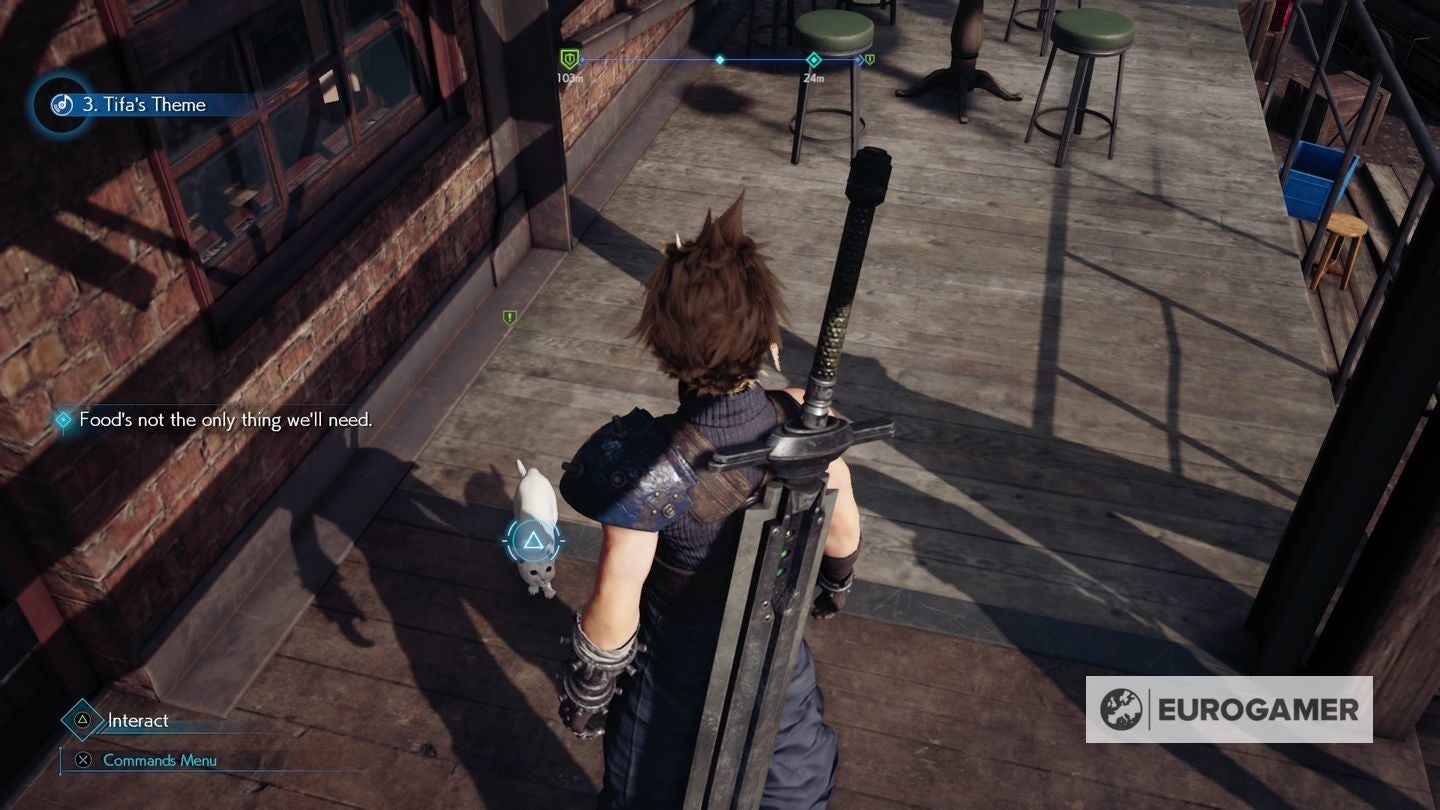 Interact with the cat, and like the others, it will run away.
---
Looking for more help with Final Fantasy VII Remake? Learn how to get the Best Materia, which can be levelled with easy AP sources. There's also Summons to unlock, most of which you get from completing Intel Battle Reports. Once you've finished the game, it's worth unlocking the remaining Final Fantasy 7 Dresses by choosing the correct options during the Johnny, Heads or Tails and Madam M massage course choices, and finding any weapon locations or Music Discs you left behind. And if you've just started, then learn what to do during the timer choice and the Lost Friends quest.
---
Cat near Beginner's Hall
Talking to Betty after starting the quest will see her mention a possible location near Beginner's Hall.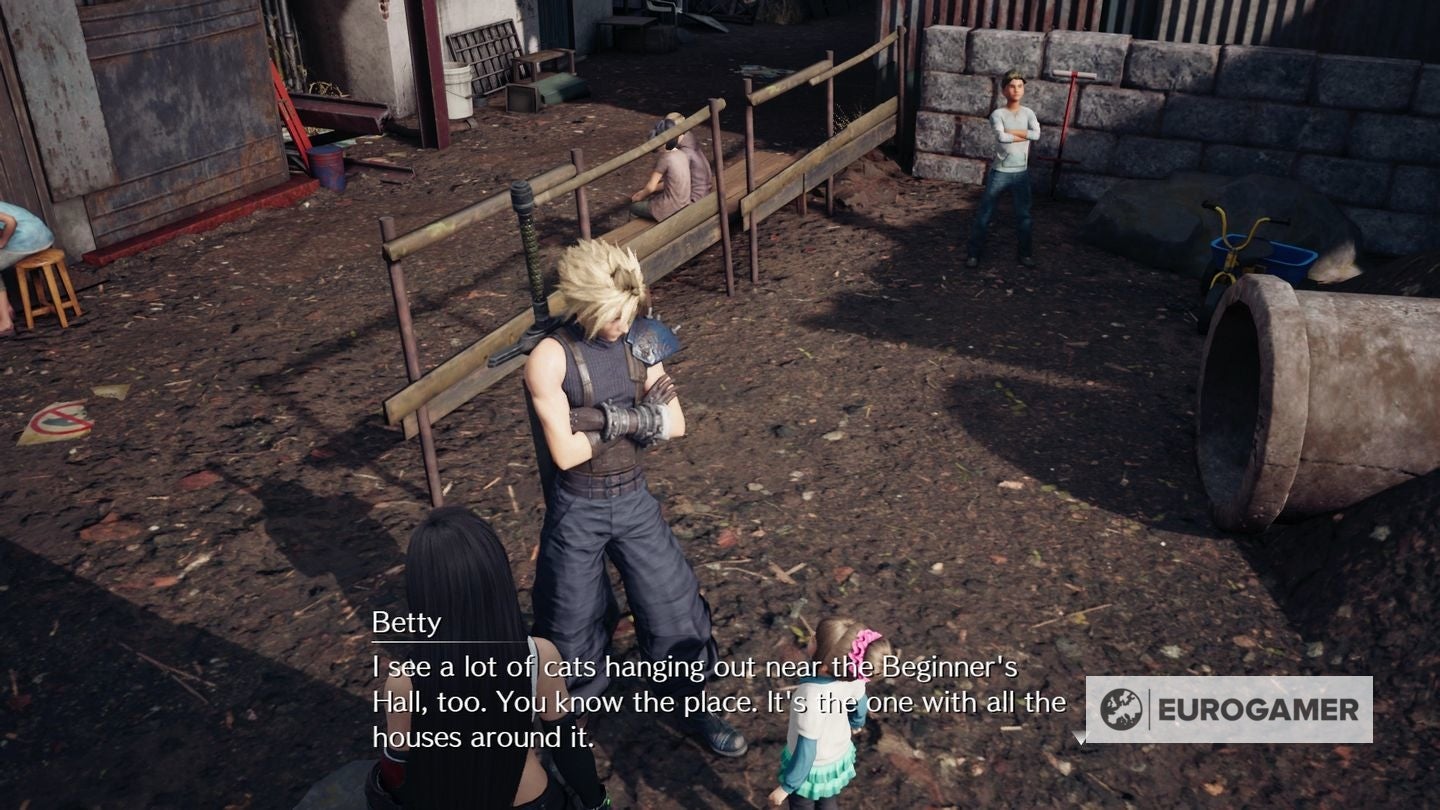 This is opposite the apartments you are staying in, on a lower path running alongside some houses. Head here and you'll see a resident you can interact with.
She'll mention a cat she is trying to lure out but cannot reach. You can help by crawling through the debris to a small enclosed area.
Interact with the white one for it to flee. If this is the final cat you find, you'll complete the quest, and can opt to fast travel straight back to Betty.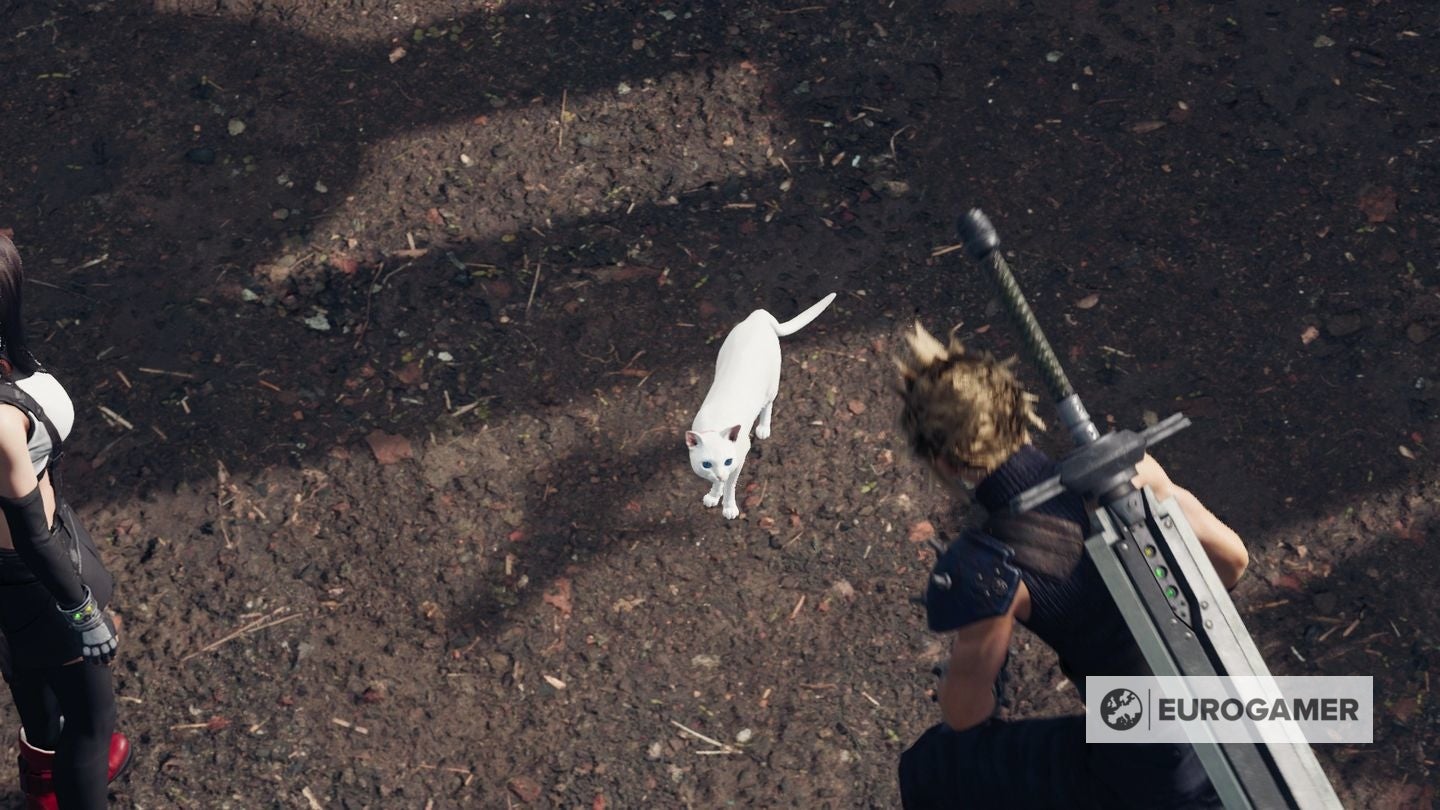 Speak to Betty again for a short cutscene and the conclusion of the quest.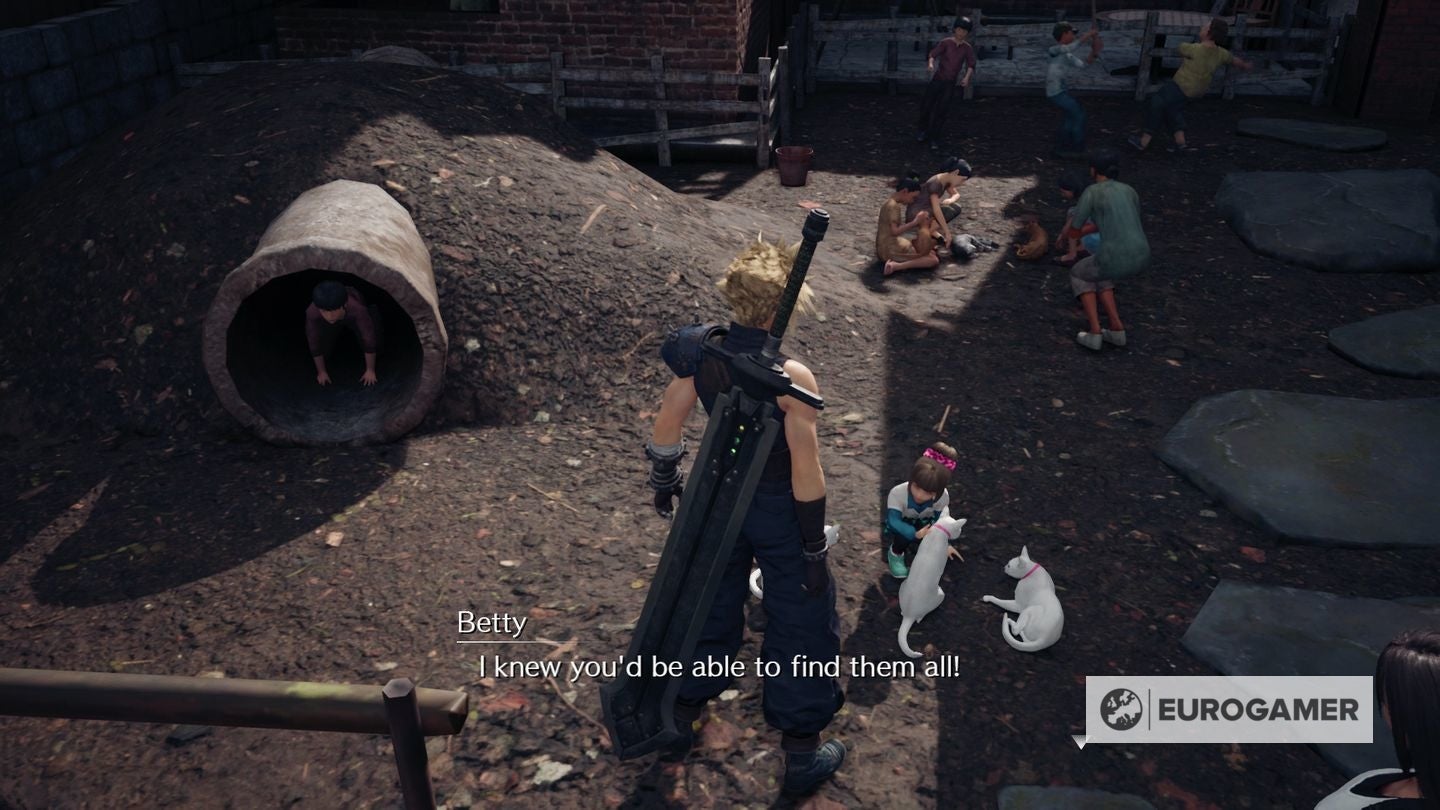 All done!
If you haven't already, it's worth doing the other side-quests in Chapter 3 before you head back to Seventh Heaven proper and continue the story. They're optional, but doing so opens up various dress options for Tifa later in the game.