Fall Guys Season 1 skins, including costumes and patterns explained
Everything you need to know about the cosmetic rewards for the first Fall Guys season.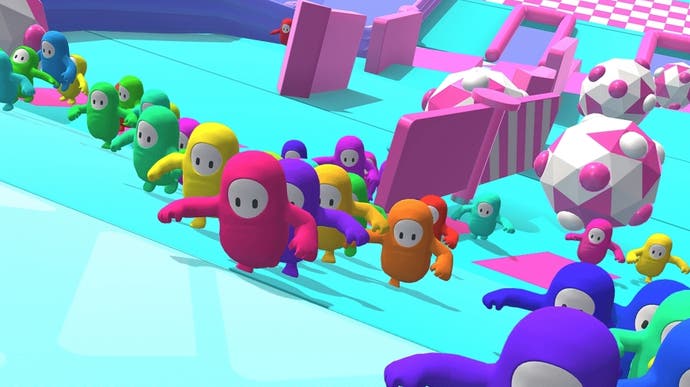 With the release of Fall Guys, comes it's first free season pass.
Like all season passes, this offers you the chance to unlock a variety of skins, emotes and in-game currency as you play the game.
To unlock these rewards, you need to raise your Fame Level and you can do this winning the Fall Guys shows!
On this page:
Fall Guys skins, including Pigeon, Hot Dog and Hunter
Below you'll find all the skins, referred to as costumes in Fall Guys: Ultimate Knockout, that you can unlock during Season 1:
Pigeon - Lower at Level 6 and Upper at Level 9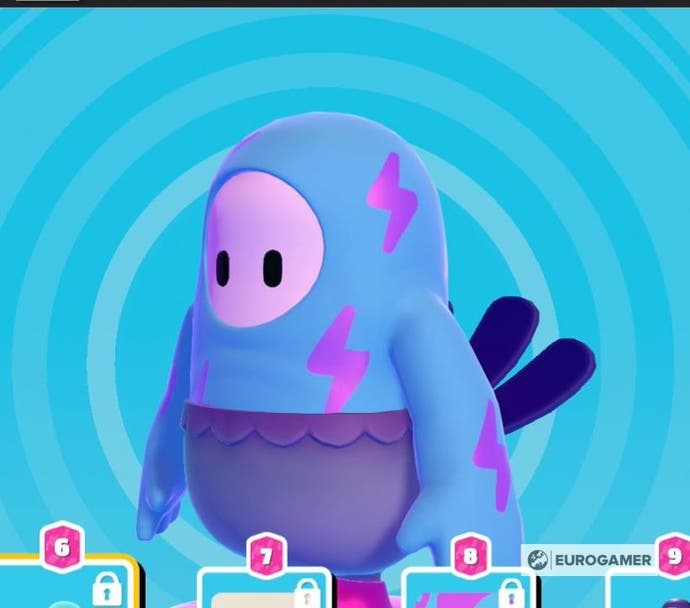 Rookie - Lower at Level 13 and Upper at Level 16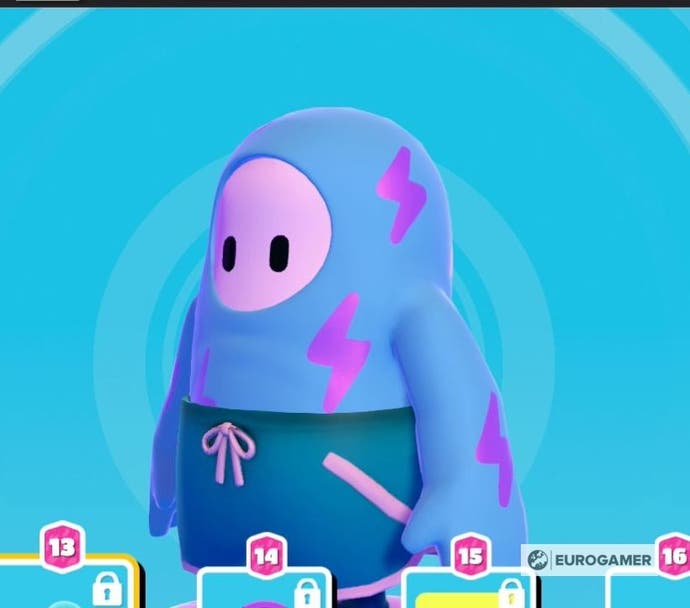 Hot Dog - Lower at Level 22 and Upper at Level 19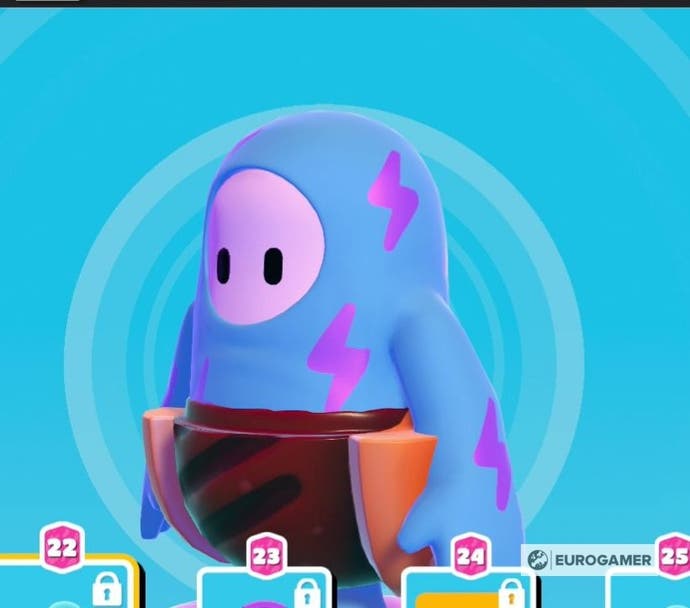 Chicken - Lower at Level 25 and Upper at Level 28
Hunter - Lower at Level 33 and Upper at Level 36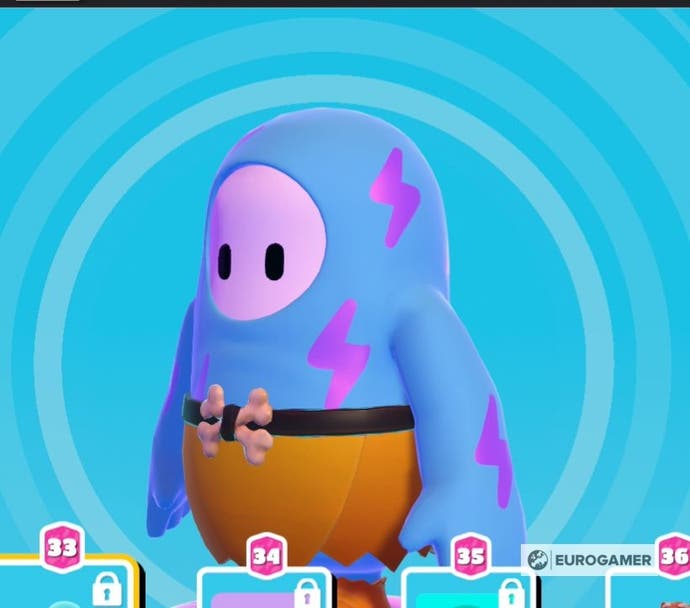 Fall Guys patterns, including Topology, Zebra Stripes and Pirate
Below you'll find all the patterns that you can earn from the Season 1 pass for Fall Guys: Ultimate Knockout:
Cells - Level 4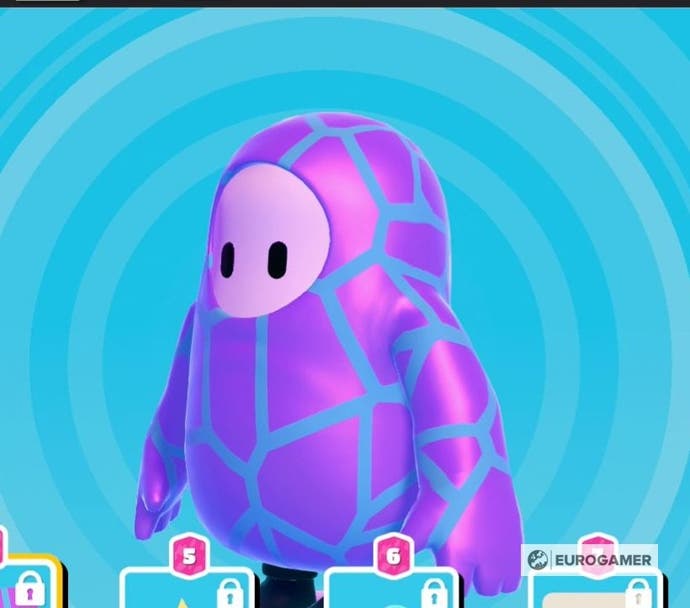 Squiggly Camo - Level 8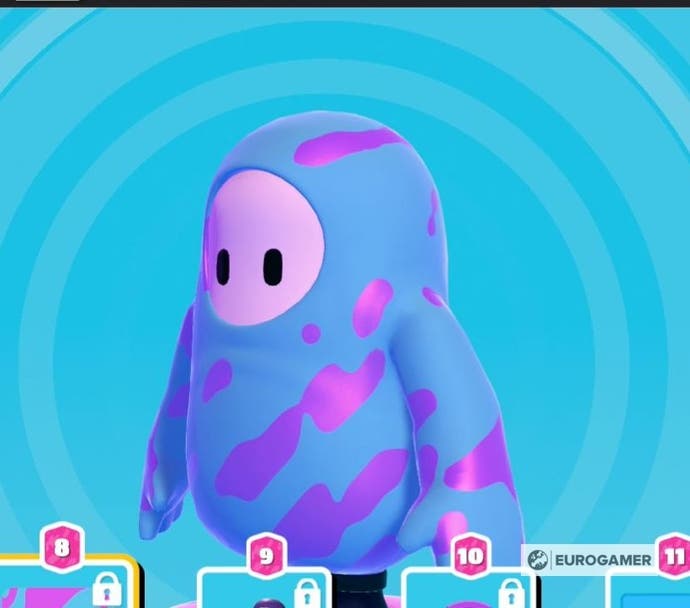 Topology - Level 12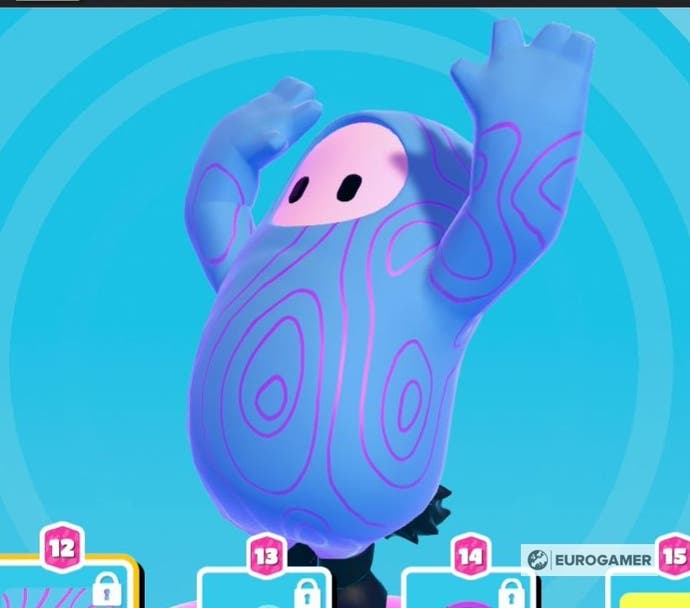 Paint Dipped - Level 26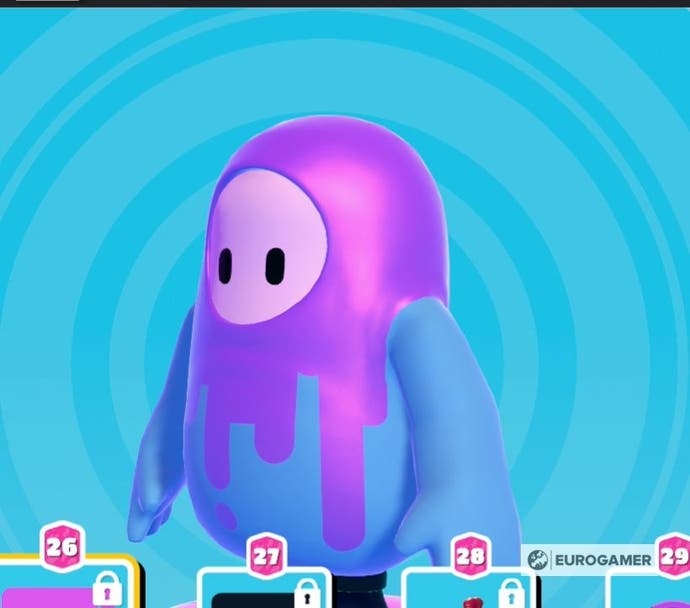 Hunter - Level 31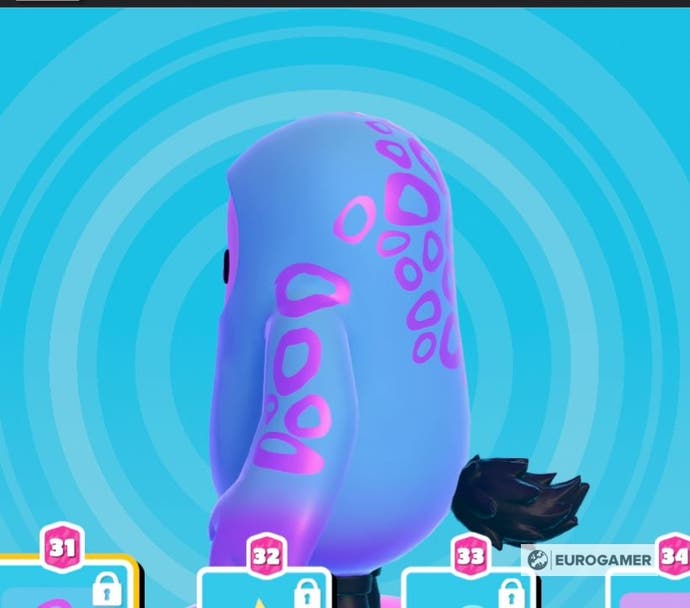 Zebra Stripes - Level 37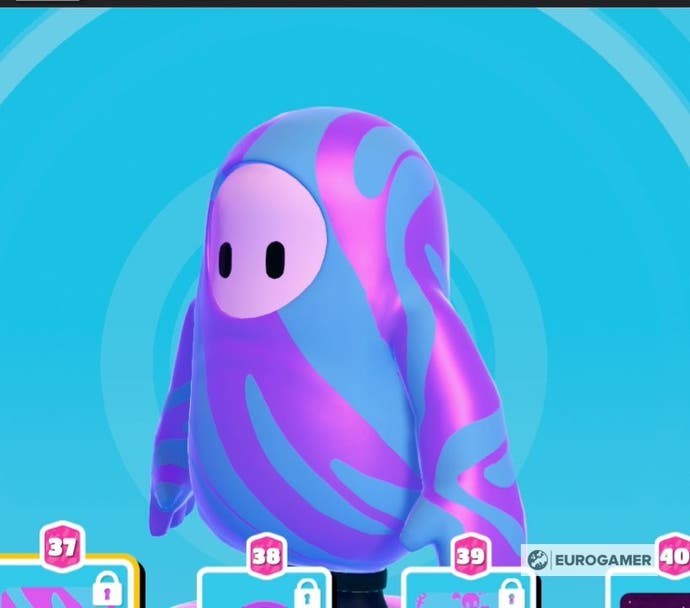 Pirate - Level 39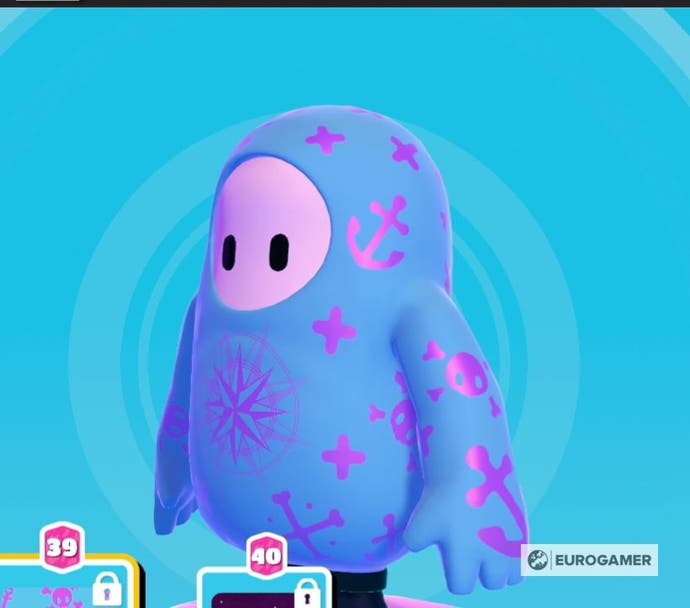 Complete Season One rewards for Fall Guys
Below you'll find everything that you can unlock by climbing the ranks of the Season One pass for Fall Guy: Ultimate Knockout:
5 Lower costume items
5 Upper costume items
7 Patterns
2 Faceplates
7 Colours
2 Emotes
1 Celebration
19,500 Kudos
3 Crowns
Costumes, patterns and faceplates in Fall Guys explained
Costumes and patterns are the main cosmetic items that affect the appearance of your avatar in Fall Guy.
Patterns are the designs that cover the skin of your avatar in Fall Guys. You can only wear one pattern at a time and the colour can be changed by selecting one of the available colour palettes.
You can also unlock more colour palettes by climbing the ranks of the season pass.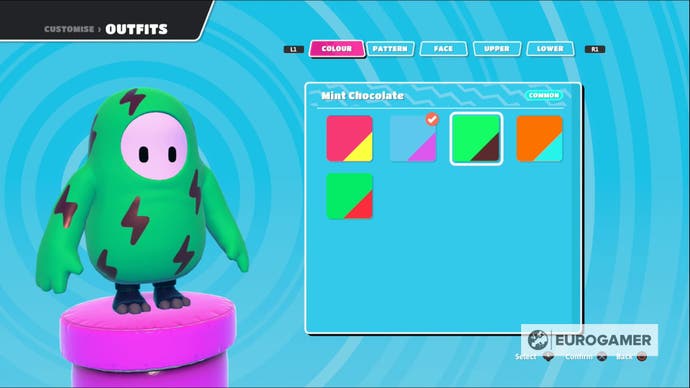 Costumes, on the other hand, are items that will be worn over the original suit for your avatar.
Each costume set contains two pieces - lower, which refers to the legs, and upper, which refers to the head.
You don't have to wear both pieces of the same costume set at the same time, which means you can mix and match lower and upper costume items at will.
It's important to note, however, that you can't change the colour of any costume item.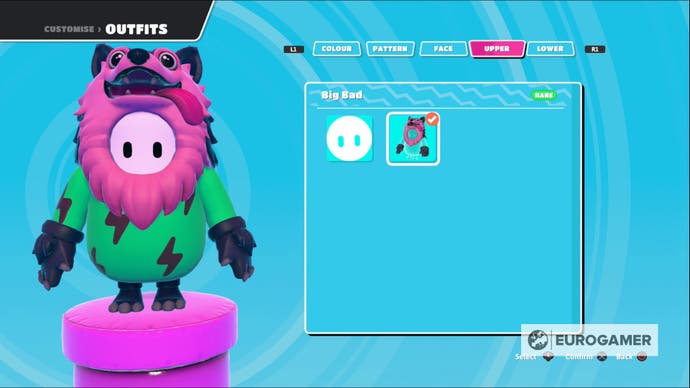 Finally, faceplates are what changes the colour of your avatar's face and can also be unlocked via the season pass.