Evolve release date slips into February
Needs more time to evolve.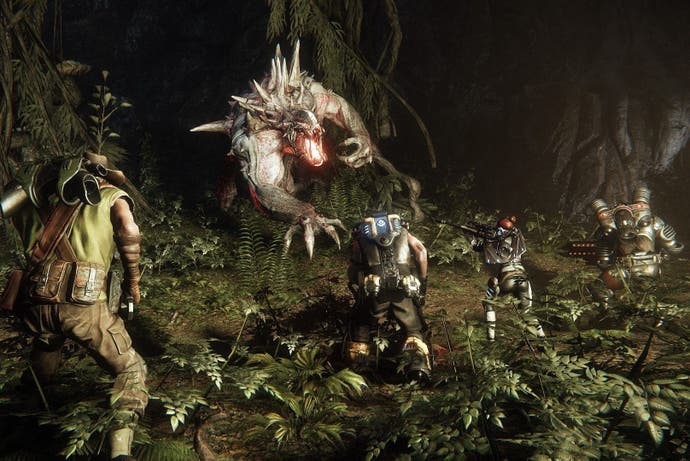 Ex-Left 4 Dead developers at Turtle Rock's upcoming five-player asymmetrical shooter Evolve is being delayed until 10th February, publisher Take-Two has announced in its latest financial report.
Previously, it was slated to come out on 21st October.
The team of humans vs. one monster shooter will release an early beta exclusively on Xbox One, where it will receive DLC earlier than on PS4 and PC.
For more on Evolve, check out EG YouTube editor Ian Higton playing through the game with vg24/7's Sam Clay and Outside Xbox's Andy Farrant and Mike Channell.