Evolve adds four hunters and a monster this month
Also gets free Observer Mode and maps.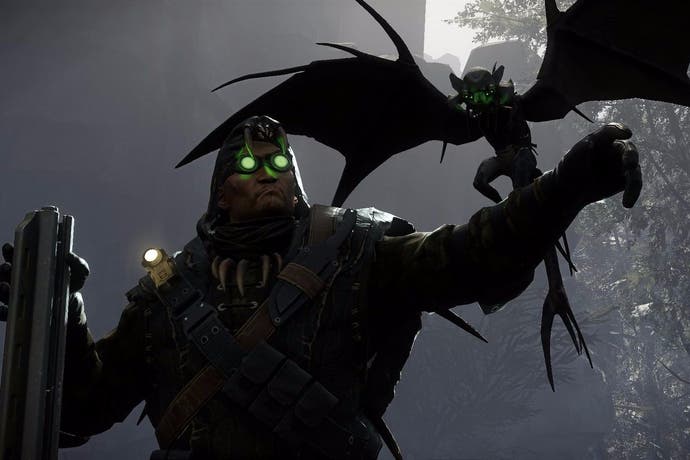 Evolve is getting some major paid DLC expansions on 31st March that will add a fourth playable monster along with a new team of four hunters.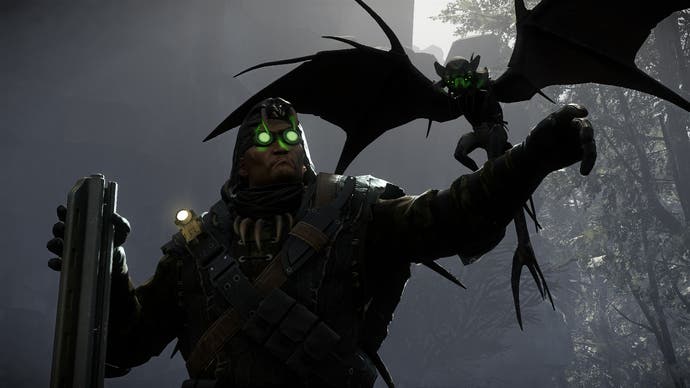 The Monster Expansion Pack, which some folks will get for free as a pre-order bonus, will go for £11.99 and lets players take the role of the long-teased Behemoth. This colossal creature can roll up into a destructive boulder and roll around the map.
The new hunters will be £6.19 each or £19.99 for the full pack of four in the Evolve Hunting Season Pass. The new characters include: Torvald, a "half-human walking tank" with a mortar cannon for an arm; Crow, a Trapper with a pet Batray that scouts out monsters along with a Stasis Gun that slows them down; Slim, a genetically modified combat Medic whose Leech Gun saps the health from monsters while his healing drones distribute that HP goodness to his teammates; and Sunny, a support character with a mininuke grenade launcher and the ability to bolster her squad's jetpack boosts. Further details on each new hunter can be found on Turtle Rock's latest blog post.
Another free feature coming on 31st March is Observer Mode, which allows a sixth player to join a game, provided all they do is watch. This spectator can switch to the point of view of any of the other five players and has access to an informational HUD detailing the match's progress. It's basically for streaming then.
As previously reported, two free new maps will be added to the Xbox One version of Evolve on 31st March. PS4 and PC players will receive these on 30th April.