Evolve player count increases 15,930 per cent after going F2P
From a daily peak of 157 to 25,167.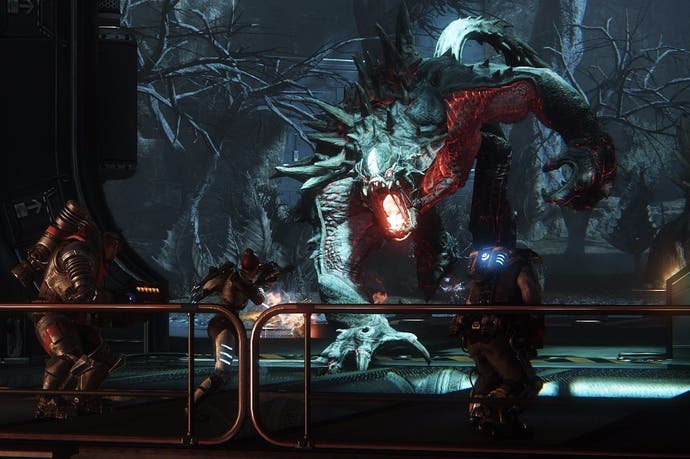 Evolve's player count has skyrocketed 15,930 per cent since it changed its payment model from a retail product to a free-to-play structure yesterday.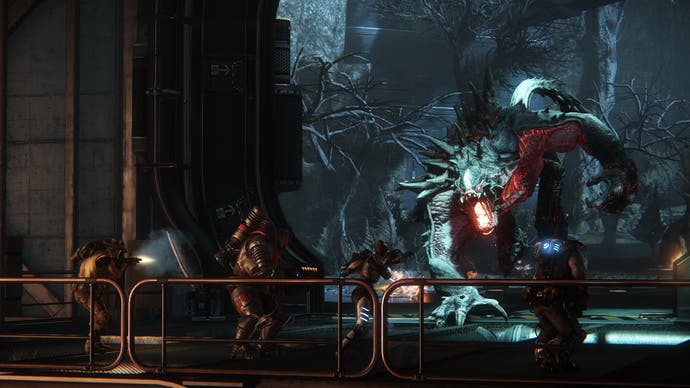 On Wednesday its peak concurrent player count for the day was a measly 157 (via PC Gamer). Today, Steam stats show that it's peaked at 25,167.
As of right now, over 20k are playing Turtle Rock Studios' asymmetrical monster-hunting shooter and it's today's 17th most played game on Steam.
One wonders how many of these players will pay money for the game or how long it will last. Evolve's first launch peaked at 27,403, but it burned out quick.
Either way, Turtle Rock has managed to make Evolve relevant again as it certainly wasn't making much money languishing away on Steam.
"When Evolve launched, the reception wasn't what we expected," Turtle Rock co-founders Chris Ashton and Phil Robb said in the joint statement reflecting on the game's February 2015 launch. "Sure, there were some good reviews. There were also bad reviews. Yes, there was excitement. There was also disappointment - for players and for us. The DLC s***storm hit full force and washed away people's enthusiasm, dragging us further and further from that first magical pick-up-and-play experience.
"We want that magic back and we aim to make it happen."
Clearly, this new payment structure - along with a host of other tweaks to the experimental take on multiplayer shooters - has allowed this to happen.