Epic injunction says it'll be "irreparably harmed" by Apple's actions following Fortnite stunt
Claims Unreal Engine will be affected too.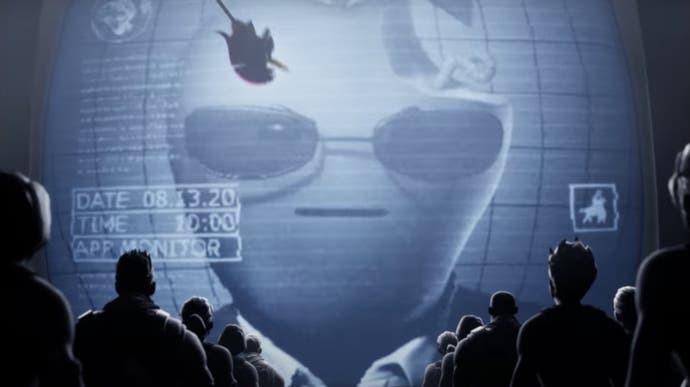 Epic has filed an injunction request claiming it will be booted from Apple's Developer Program - preventing it from developing and distributing software on Mac and iOS, potentially having dramatic implications for its Unreal Engine business - if it refuses to comply with Apple's request to remove its rule-breaking secondary payment option from Fortnite.
It's the latest development in the battle between the two billion dollar technology companies which started in earnest last week, when Epic made the decision to implement an in-game payment option in the iOS and Android versions of Fortnite which circumvented Apple and Google's official in-app purchase mechanisms, and thus their 30% cut.
Given that Epic's move directly, and seemingly intentionally, contravened App Store guidelines - which state that developers wishing to unlock specific features or functionality within their apps must must use in-app purchases - it wasn't much of a surprise when Apple made the decision to pull Fortnite from its App Store on the same day.
In response, Epic almost immediately released a short animated film styled after Apple's famed '1984' commercial (in which Epic boasted it had "defied the App Store Monopoly"), attempted to mobilise its legion of Fortnite players with the #FreeFortnite hashtag, and filed legal papers.
After a relatively quiet few days, Epic has now announced further legal proceedings, revealing it has filed for an injunction against Apple, claiming the company will "terminate all our developer accounts and cut Epic off from iOS and Mac development tools" on 28th August.
There's a lot to get through in the accompanying legal document, but its key argument is framed around the recent US Congressional hearing in which Apple's Tim Cook was asked if the company "ever retaliated against or disadvantaged a developer who went public about their frustrations with the App Store". Epic's gambit is to claim Apple is doing just that by removing Fortnite from the App Store, and by revoking its membership of the Apple Developer Program and access to all iOS and Mac development tools.
The latter point is critical, of course; Epic's decision to circumvent Apple's guidelines won't just affect Fortnite, it could impact Unreal Engine too. Epic says that without Apple's tools, it would be "unable to make the Unreal Engine compatible with new versions of Apple's software as it is released", ultimately driving developers to its competition.
"Left unchecked," it says, "Apple's actions will irreparably damage Epic's reputation among Fortnite users and be catastrophic for the future of the separate Unreal Engine business." Epic claims it will be "irreparably harmed" long before its previously filed court case is resolved, and is therefore seeking an injunction to prevent Apple from taking the steps it has outlined.
Apple removed Fortnite from the App Store and has informed Epic that on Friday, August 28 Apple will terminate all our developer accounts and cut Epic off from iOS and Mac development tools. We are asking the court to stop this retaliation. Details here: https://t.co/3br1EHmyd8

— Epic Games Newsroom (@EpicNewsroom) August 17, 2020
Specifically, Epic is seeking to prevent Apple from booting it from its Developer Program, from "modifying Fortnite or any code, script, feature, setting, version or update thereof", and from "removing, de-listing, refusing to list or otherwise making unavailable the app Fortnite, including any Fortnite update, from the App Store because it provides Fortnite users choice and lower prices on in-app purchases". In other words, it wants Fortnite back on the store, and it wants its own direct payment option - which Apple says violates its guidelines - to remain.
Indeed, this latter point appears to be the crux of the ongoing dispute. The injunction filing later reveals Apple has already given Epic the option to "remove Fortnite's alternative in-app payment system and comply with other demands" within 14 days, in which case Fortnite will remain in-store and its Developer Program membership won't be revoked. That Epic has chosen to file for an injunction rather than comply suggests it has other goals.
Apple is yet to comment on the latest developments in its tussle with Epic, but it seems unlikely the issue will be resolved in the immediate term. It's also unclear whether Epic plans to take similar injunctive steps against Google, which removed Fortnite from its Play Store following the implementation of Epic's alternative payment option.