EA hits back in FIFA 21 image rights row as player agents threaten legal action
Bale out.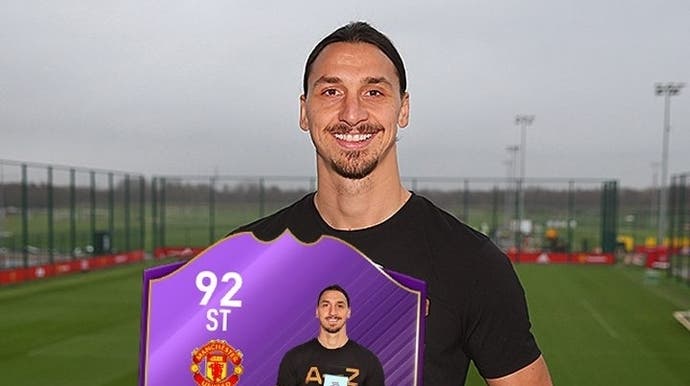 EA has claimed the ongoing row over footballer image rights is an attempt to draw FIFA 21 into a dispute between footballers, their agents and the players' union - and has nothing to do with the game itself.
This week, football superstar Zlatan Ibrahimović claimed EA was using his name and face in FIFA 21 without his permission, and declared it was "time to investigate".
In a tweet, the 39-year-old AC Milan striker wondered who had given EA permission to use his name and face for their billion dollar a year mega-franchise.
Ibrahimović pointed the finger at Federation Internationale des Associations de Footballeurs Professionnel (FIFPro), the global representative of professional football players, who he claimed to be unaware of. EA - and indeed PES developer Konami - license the use of thousands of footballers' via FIFPro each year.
Spurs star Gareth Bale joined Ibrahimović in questioning FIFPro.
Yesterday, EA issued a statement responding to Zlatan's tweets, telling Eurogamer it had worked with FIFPro for years to secure the rights of player likenesses for the FIFA games.
Additionally, EA signed a partner deal with both Milan clubs back in July, which included the use of AC Milan's kit, players and stadium. It's a deal that was heavily publicised ahead of the launch of FIFA 21 earlier this year, and even included Ibrahimović in promotional images.
However, the dispute escalated yesterday after player agents threatened legal action against EA.
Ibrahimović's agent, Mino Raiola, tweeted to say FIFPro and AC Milan "do not have players individual rights", accusing EA Sports of knowing this - and insisting he had told the company "many times".
In another tweet, Raiola claimed EA Sports had "dodged" him on the issue of the rights of players for 10 years, then threatened legal action: "Maybe now you will reply, or only in court?"
It sounds like there are rumblings within the football world over player rights in video games. The Guardian reports "a number of high-profile players have instructed their representatives to look into whether they are entitled to some of the proceeds made from using their likeness on the game given that most contracts include lucrative image right deals".
Gareth Bale's agent, Jonathan Barnett, told The Guardian potential legal action was "something that is being looked into".
"At the moment, the players don't get paid," he said. "Our big gripe is that FIFA are coming out with lots of rules and regulations saying that they are looking after the best interests of players but obviously they don't."
Premier League clubs sell their licensing rights for video games collectively. Serie A clubs do not, however, which opens the door for individual agreements for clubs, such as Ibrahimovic's AC Milan.
Responding to recent developments, EA issued a new, strongly-worded statement that claimed FIFA 21 was being dragged into a dispute between third-parties - and insisted it has the rights to all players in the game.
"We are aware of discussions around licensing of players in EA Sports FIFA," EA told Eurogamer. "The current situation being played out on social media is an attempt to draw FIFA 21 into a dispute between a number of third parties and has little to do with EA Sports.
"To be very clear, we have contractual rights to include the likeness of all players currently in our game. As already stated, we acquire these licenses directly from leagues, teams, and individual players. In addition, we work with FIFPro to ensure we can include as many players as we can to create the most authentic game.
"In these instances, our rights to player likenesses are granted through our club agreement with AC Milan and our long-standing exclusive partnership with the Premier League, which includes all players for Tottenham Hotspur."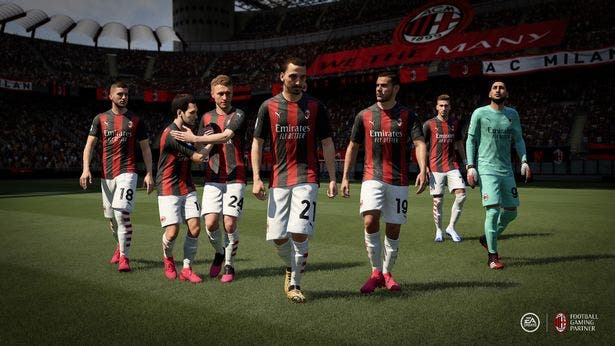 That seems clear cut, so what's actually going on here? This dispute may have something to do with FIFPro's backing of agent reforms.
In January 2020, FIFA proposed a series of reforms concerning football agents "with the aim to protect the integrity of football and prevent abuses".
Here's what FIFA said about it at the time:
"The overarching objective here is to improve transparency, protect player welfare, enhance contractual stability and also raise professional and ethical standards. In other words, to eliminate or at least reduce the abusive and excessive practices which unfortunately have existed in football.
"FIFA, as football's governing body, has the responsibility to address and regulate these matters. We are aiming for a system of balanced and reasonable regulation, instead of the law of the jungle currently in place, with conflicts of interests rife and exorbitant 'commissions' being earned left and right."
FIFA said football agents earned $653.9m in 2019 - four times more than in 2015.
The reform package would establish a cap on commissions "to avoid excessive and abusive practices", limit multiple representation "to avoid conflicts of interest", reintroduce a mandatory licensing system for agents "to raise professional standards", and "disclose and publish all agent-related work in transfers, to increase transparency, improve the credibility of the transfer system and support the implementation of new regulations".
Agents, including Raiola and Barnett, oppose these reforms. "FIFA say a lot of things and mostly they are not correct," Barnett said at the time (thanks, Goal.com).
"We want fairness. We do a very good job and we act for players.
"We don't act for FIFA and FIFA should recognise us and treat us in a proper manner. The truth is FIFA don't know exactly what an agent does. I am supposedly one of the biggest agents in the world and I know they have never been to my office. They have never had a conversation with me.
"It is something I think that they think can get them votes and get the public on their side. I think it is rubbish. If you ask players what they want, they are in favour of agents and there are never complaints about agents' fees from players."
The timing of this dispute is also worth exploring. EA recently signed a multi-million pound deal with David Beckham for the ex-England star to appear in Ultimate Team in the form of three icon cards, which will be made available in packs from December.
Despite Ibrahimovic's claim not to know about his involvement with FIFPro, he was included in the FIFPro World 11 in 2013 and, in January 2014, he was in Zurich for the FIFA Ballon d'Or ceremony.
It's worth noting that both Ibrahimović and Bale have worked with EA Sports before on the FIFA games. Back in January 2017, when Ibrahimovic was banging in goals for Manchester United, he posed for a photo with his FIFA 17 Ultimate Team Premier League Player of the Month card for December 2016. He even did an interview with EA for the card.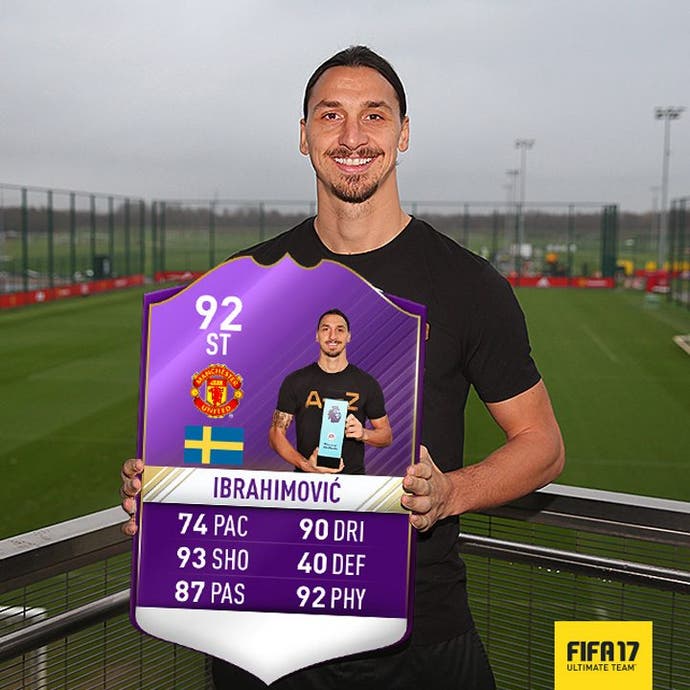 And Bale was on the cover of FIFA 14 alongside Barcelona's Lionel Messi.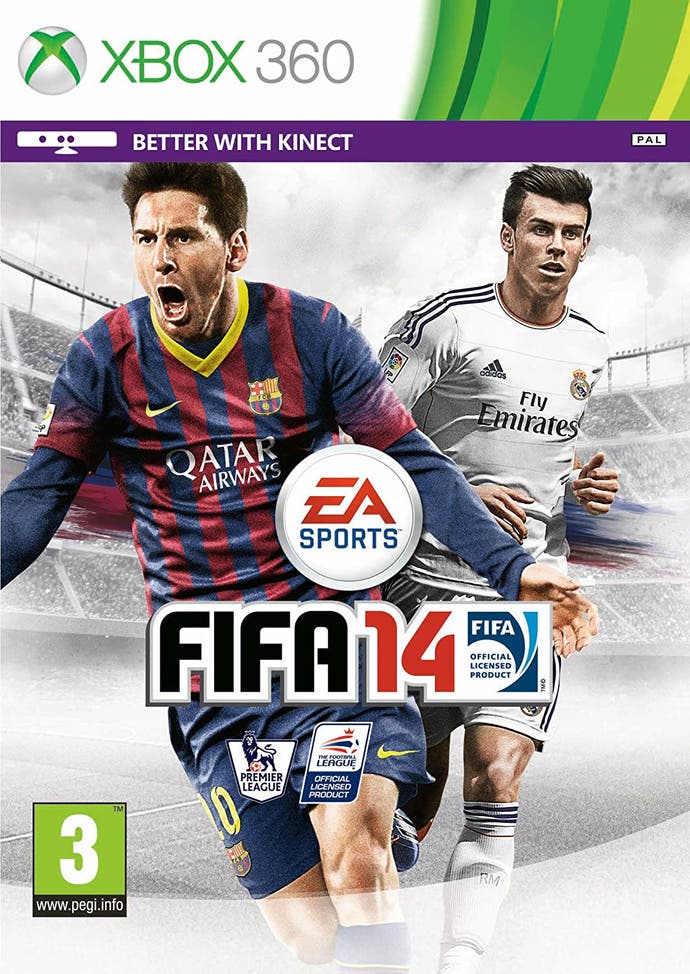 So, it comes as no surprise to learn that earlier in November 2020, FIFA confirmed its new player agent regulations would be introduced next year, and that it had kicked off a third round of consultation.
Agents will be consulted between now and the spring of 2021, and they will all receive the draft regulations and be asked for feedback. The regulations will then go forward for FIFA Council approval between March and June next year before coming into force in September.
As for EA Sports, it now faces a growing level of protest from high-profile footballers - with more to follow no doubt on social media. Could legal action be successful? In June this year, 450 players in Brazil won a settlement of R$6.5m after the Union of Athletes of Santa Catarina brought a case against EA Sports in court.
And back in 2003, legendary German goalkeeper Oliver Kahn won a lawsuit against EA after a court ruled EA had included a figure that looked like Kahn in FIFA World Cup 2002 without the goalkeeper's approval. Kahn is thought to be the first professional football player to file a suit against his representation in a game.