EA is giving FIFA 21 Ultimate Team players a free David Beckham card - except on Nintendo Switch
Balls.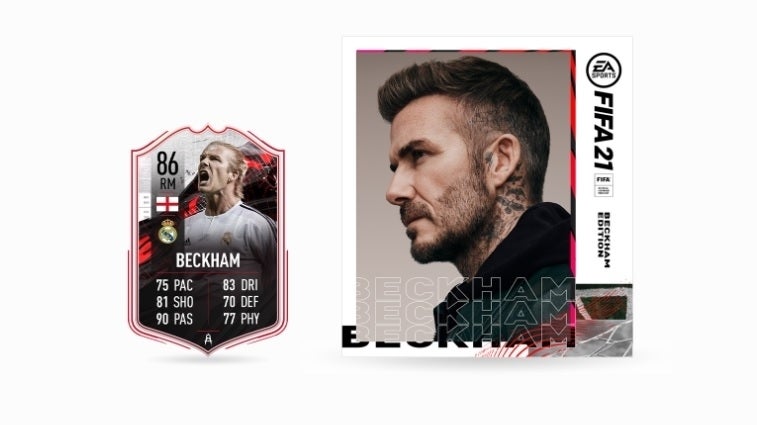 EA is giving FIFA 21 Ultimate Team players a free David Beckham card on all platforms except Nintendo Switch.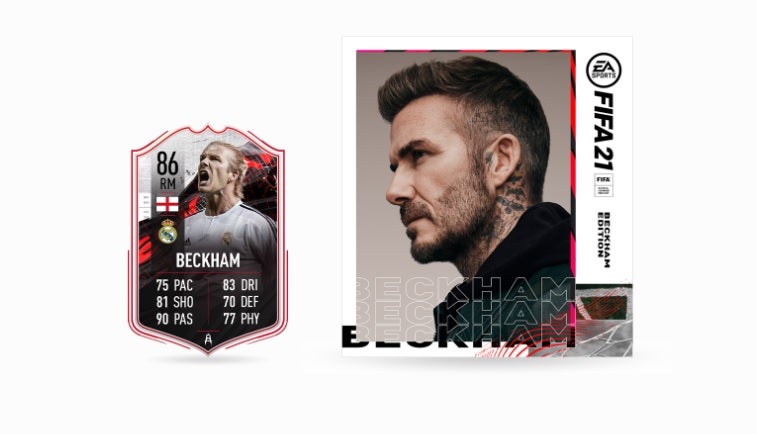 If you play FIFA 21 at any point between 15th December 2020 and 15th January 2021, you'll get an untradeable David Beckham for use in FUT. This is a card that reflects a pony-tailed Beckham's LaLiga debut for Real Madrid against Real Betis back in the 03/04 season (he scored on his debut, too).
(Beckham's ratings on his untradeable card are reflective of his LaLiga debut for Real Madrid only, EA said. The ratings are different than those of his upcoming Icon cards, which will reflect three distinct eras of his career.)
Beckham is also coming to the Volta mode as a Groundbreaker.
EA's done a big deal with Beckham that will see the FIFA 21 Standard Edition temporarily updated on PlayStation and Xbox store fronts with a digital-only Beckham Edition cover.
The announcement of Beckham reinforces a recent datamine that suggested Dua Lipa and Lewis Hamilton will hit FIFA 21 in some form.
While Ultimate Team fans will be happy to be given the Beckham card for free, Nintendo Switch fans are once again left out in the cold when it comes to EA's cash cow.
Switch fans have for some time now criticised EA for its low-effort Legacy Editions of FIFA. The FIFA 21 Nintendo Switch Legacy Edition has the exact same gameplay as in FIFA 20 on Switch without any new development or significant enhancements apart from the latest kits, clubs, and squads. FIFA 21 is the second Legacy Edition on Switch in a row, and is based on the FIFA 18 Legacy Edition, which came out for the PlayStation 3 and Xbox 360 after everyone had moved on to the PlayStation 4 and Xbox One.
Ultimate Team is in FIFA 21 on Switch, but it is a significantly reduced offering compared to the version seen on other platforms. It has manager tasks, single-player and online seasons, single-player and online tournaments, single-player and online draft, online single matches and Squad Building Challenges, but it does not have the key ways to play Ultimate Team, such as Squad Battles and Division Rivals.