Looks like Dua Lipa is coming to FIFA 21
New Rules.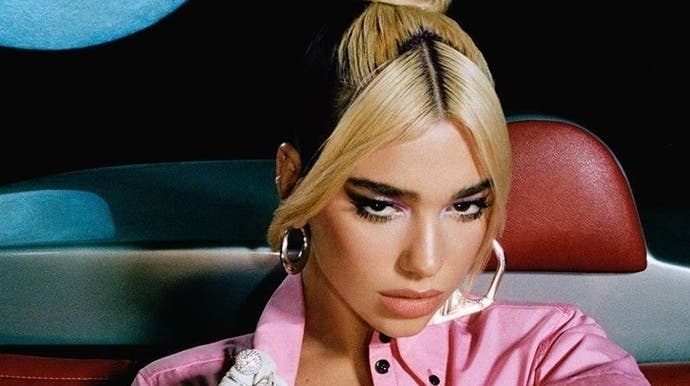 Imagine my surprise when clicking on the trending Dua Lipa hashtag brought me news not of new music, or an album announcement - but that Dua Lipa would apparently be making her way onto the virtual football pitch in FIFA 21. This year keeps on giving.
EA rolled out Title Update 5 for FIFA 21 on PC today, and dataminers quickly scoured the patch to find useful tidbits of unannounced information. And that they certainly did, as dataminers have now released scans of celebrities such as Lewis Hamilton and Dua Lipa, along with legendary player David Beckham. YouTube channel NonoLoko10 released the images of the celebrities, while dataminer Blade Johnson also listed Dua Lipa and Lewis Hamilton (amongst others) in a pdf of new graphics added in the update. The models are not currently live in the game, but are expected to become available at some point in the near future.
Obviously, the news about the celebrities may seem a little weird - how exactly do these characters fit into a football game? Players believe they will be introduced to FIFA 21's Volta mode, which has seen celebrities such as British boxer Anthony Joshua and DJ Diplo introduced as playable characters. "Challenge huge names from the worlds of football, music, fashion, and beyond to add fresh talent to your squad each week in Volta featured battles," EA said back in September.
You may remember Dua Lipa previously offered fans a chance to battle her at Dance Dance Revolution if they dished out for a £277.12 concert ticket package, but thanks to Covid-19, that particular tour had to be shelved. I guess battling her in a penalty shoot-out is another option.