Football really could learn from video games, if it bothered to understand them
The Super League creators worry young people care more about games than football - they're right, but for the wrong reasons.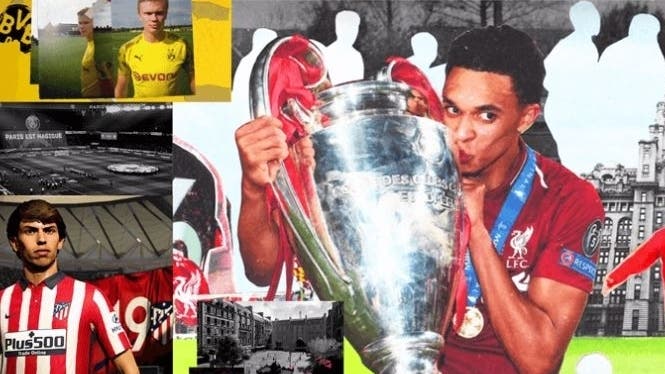 It's Wednesday afternoon, and someone's decided to blame video games. It's easy to get frustrated but, actually, these days are often some of the most fun. Usually what follows is a circus: wagon-circling on Twitter, misinformed headlines in the mainstream press, maybe someone from a trade body going on This Morning to explain how much money video games make, and how many studies there are about them being unanimously good for your kids, your mental health, and your chances of winning the lottery, probably. It is silly, and inconsequential enough for us to quietly enjoy, but it regularly happens, and it usually comes from ignorance.
This time, however, things are a bit different. Someone has sort of blamed video games, less out of red-faced criticism or engagement-baiting rage, and more from sheer desperation. Video games have been blamed by Andrea Agnelli, the chairman of Italian football giant Juventus and, more pertinently, the vice chairman of the catastrophic new Super League that imploded only last night. The context is important, and kind of bizarre.
If you don't know football, the big point of controversy is that, as things stand, currently football is broadly quite egalitarian. A new team, or a tiny minnow, can theoretically work their way up from the lowest division in England, say, to the very top of the Champions League that gathers the best teams of Europe, just by winning games. There are huge caveats there - good luck winning that many games without ultra-rich owners, for instance - but fundamentally, in all European competitions, anyone can earn the right to win anything via on-pitch performances alone.
This weekend, however, a group of just the 12 most globally popular, billionaire-owned clubs - minus a couple biggies like Bayern Munich - announced their creation of a "closed" league, where a couple others can join and win promotion or relegation to and from it, but those 12 will always be there, playing each other over and over again in a pointless, dramaless merry-go-round, earning extraordinary sums in guaranteed TV rights money and very loosely promising to trickle that money down to the little guys, honest, while those little guys sweat it out in regular football jeopardy. It did not go down very well. The 12 clubs lost every kind of stakeholder's support, from local fans who blocked team buses to matches, to players that posted public statements and privately prepared for strikes, to sponsors like Liverpool's "Official Global Timing Partner", Tribus, and even such high-integrity parties as Amazon Prime. Ultimately, the plans collapsed less than three days after being announced.
But anyway, what does this have to do with video games? Well, it's less about the disastrous effects of the Super League or the opposition to it, and more about the reasons these clubs came up with it in the first place: most of them are in extraordinary amounts of debt.
Real Madrid, whose president Florentino Pérez has been the de facto face of the Super League, are said to have debts of upwards of around €354.3m. Manchester United owe £455.5m; Tottenham £604.6m; The Athletic [paywall], in January, put Barcelona's debt at an astronomical figure of "almost €1.2 billion, of which €730 million was due to be repaid in the short term, €266 million to various banks by June 30." Agnelli's Juventus' net debt for the last financial year was €357.8m, according to Sky Sports, and they're currently paying Cristiano Ronaldo about €600,000 a week alone, plus bonuses. All the while, matchday revenues from tickets are of course zero, due to the pandemic, and some leagues are struggling to sell their TV rights for as much money as before. The point is these mega clubs need money, fast - and Agnelli reckons it's down to video games.
"Some data," Agnelli offered Corriere dello Sport, in an interview that took place just before the Super League's announcement and collapse: "A third of world fans follow at least two clubs and often these two are present among the founders of the Super League. Ten per cent are fascinated by great players, not clubs. Two thirds follow football for what is now called 'fomo', fear of missing out, fear of being cut off.
"And now the most alarming percentage: 40 per cent of children between 15 and 24 years old have no interest in football. We need a competition capable of opposing what they reproduce on digital platforms, transforming the virtual into real. Through Fifa you create your own competition, that competition has to be brought back to the real world. Let's leave out the effects of competition from the various [games like] Fortnite, Call of duty etc., authentic catalysts of the attention of today's kids destined to be tomorrow's spenders."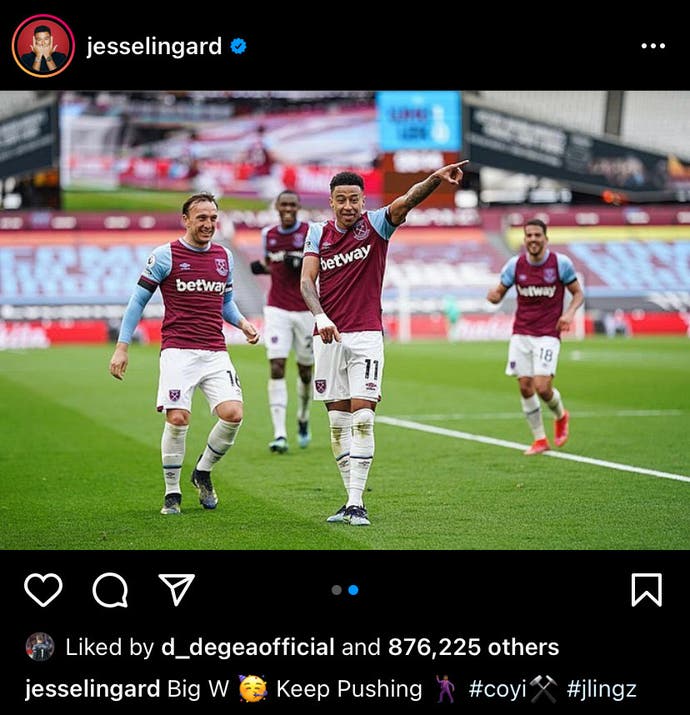 For once, video games are not actually being blamed, per se. They're being envied. Ignore the risible stuff about kids being "tomorrow's spenders" and you'll notice what Agnelli really says: that what the Super League was trying to achieve was simply to keep up with games, to try and match them, tap into them, copy some of what they do. He's saying games are more interesting to young people than football these days, so we need to pit Ronaldo against Messi every week (ignore the fact that Mbappé and Haaland, the next Ronaldo and Messi that young football fans actually worship, are both at clubs outside the Super League 12). We need ludicrous, star-studded Ultimate Team matches every week, forever, otherwise kids will just watch the highlights for free on Tiktok and spend their money on Warzone instead.
He is, obviously, wrong, but he's wrong in such a typical way for someone citing video games in their argument. The big, open secret here is that Fortnite and Call of Duty: Warzone are free. And you can play them anywhere. Your kids can play Fortnite on a budget phone, or their parent's iPad, or the family console. You can play Warzone on an eight-year-old PS4. Sky Sports, which you need just in order to watch about half of your club's Premier League matches, costs £41 a month for the basic package with Sky TV. A season ticket for Manchester United costs £190 to £380 for under 16s (let's ignore the cost of flying from Manchester to Turin for that fourth United-Juve tie of the year.) If you really wanted some luxury extras in Fortnite, a season pass costs £7.99 every three to four months.
The point is of course the cost, for one, but even more than that it's access: a future for football that wants to include young people, and learn from games in doing so, means one where young people can watch the game easily. And it's also that once again, there really are some good lessons to be learned from video games - and that once again ignorance of the medium means they're being ignored.