Zlatan Ibrahimović accuses EA of using his name and face in FIFA 21 without permission, EA responds
Time to investigate.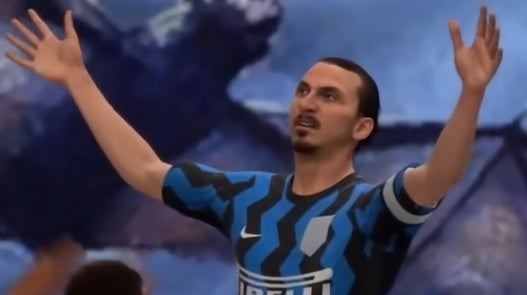 Football superstar Zlatan Ibrahimović has claimed EA is using his name and face in FIFA 21 without his permission, and declared it's "time to investigate".
In a bizarre tweet, the AC Milan striker - who is still banging in goals left, right and centre at the ripe old age of 39 - wondered who had given EA permission to use his name and face for their billion dollar a year mega-franchise.
Ibrahimović pointed the finger at FIFPro, the global representative of professional football players, who he claims to be unaware of. EA - and indeed PES developer Konami - license the use of thousands of footballers' faces via FIFPro each year. Teams and leagues are negotiated separately.
Somebody is making profit on my name and face without any agreement all these years.
Time to investigate

— Zlatan Ibrahimović (@Ibra_official) November 23, 2020
In a statement in response to Zlatan's comments sent to Eurogamer, EA pointed to its deal with FIFPro.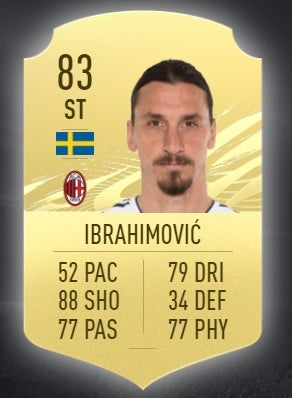 "EA Sports FIFA is the world's leading football video game, and to create an authentic experience year after year we work with numerous leagues, teams and individual talent to secure the rights of player likeness to include in our game.
"One of those is a long-standing relationship with the global representative of professional football players, FIFPro, who partner with a number of licensors to negotiate deals that benefit the players and their unions."
It's worth pointing out EA signed a partner deal with both Milan clubs back in July, which includes the use of AC Milan's kit, players and stadium. It's a deal that was heavily publicised ahead of the launch of FIFA 21 earlier this year. Perhaps Zlatan didn't get the memo?
Brilliantly, Spurs winger Gareth Bale chimed in to also call for an investigation.
The appearance of footballing icons in FIFA can be highly lucrative to players. EA recently signed a deal with David Beckham for the ex-England star to appear in Ultimate Team in the form of three icon cards, which will be made available in packs from December. The digital box art for FIFA 21 has already been rebranded to plaster Beckham's face over it. According to The Mirror, Beckham won a £40m, three-year deal to appear in FIFA 21. Now that's golden.
UPDATE: EA has refuted The Mirror's claim that David Beckham earned £40m from his deal to appear in FIFA, calling the figure "completely sensationalised".
EA sent Eurogamer the following statement:
"We've seen the reports on the terms of our deal to bring David Beckham back into our EA Sports FIFA game. We don't disclose specific details, but we can be definitive that the figures being reported are being completely sensationalised and are in no way accurate."
It seems unlikely Zlatan's investigation will go anywhere, but this is Zlatan we're talking about, so perhaps he'll end up with a special case deal that makes him happy.
Anyway! Just look at this goal Zlatan scored at the weekend. This guy is just incredible.