Dress up as Mario, Zelda in Tekken Tag Tournament 2
It's Samus buy.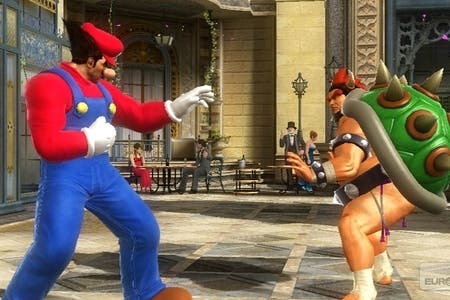 Tekken Tag Tournament 2 Wii U Edition will include cameos (of a sort) from a number of familiar Nintendo faces.
Players will be able to don the costumes of Mario, Luigi, Bowser, Link and Zelda. There will also be Super Mushrooms to expand your character's size.
The features are exclusive to the Wii U version of Namco Bandai's fighter, which has a vague "launch window" UK release date - that means any time from 30th November until March 2013.
"It plays it a little safe in places and lacks a truly killer single-player mode," Matt Edwards wrote in Eurogamer's 8/10 Tekken Tag Tournament review this week. "But by broadening the versatility of the tag system while dramatically improving the online functionality, Namco has crafted a new teamwork seminar that builds upon the original in almost all the areas that matter."
What difference a Zero Suit Samus costume will add, we can only wait and see.