Every Wii U UK launch game listed
Just seven retail titles confirmed for launch day.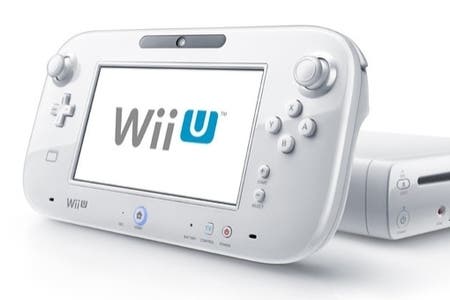 Update: Sonic & All Stars Racing Transformed has been added to this list.
Original Story: The Wii U will launch in the UK with just seven fully-fledged retail titles, Nintendo has announced, including FIFA 13, Rayman Legends, Mass Effect 3 and New Super Mario Bros. U.
Mini-game compilation Nintendo Land is one of that number - despite coming free with the more expensive Wii U Premium model.
Ubisoft scare-fest ZombiU will be available in its own mature-orientated Wii U Premium bundle (instead of more colourful Nintendo Land).
Digital titles Nano Assault Neo, Trine 2: Director's Cut and Toki Tori 2 are also available launch day (as well as a digital version of New Super Mario Bros. U).
Activision's games were not given specific launch day or launch window release dates, but were included in a later version of the release schedule, detailed below. Nintendo UK does separately list Black Ops 2 as a "launch day" game, however.
Around two dozen more games are set to turn up in Europe before March 2013, although long-awaited Nintendo effort Pikmin 3 is not on that list. Presumably it will follow shortly after, alongside the newly-announced Monster Hunter 3 Ultimate.
The US software line-up is more or less the same, although Platinum title The Wonderful 101 (formerly P-100) is included during that region's launch window. Japan's list adds Monster Hunter 3 Ultimate, Dragon Quest 10 and Bayonetta 2.
Launch day titles
Sonic & All Stars Racing Transformed
Call of Duty: Black Ops 2
FIFA 13
Mass Effect 3: Special Edition
New Super Mario Bros. U
Nintendo Land
Rayman Legends
ZombiU
Trine 2: Director's Cut
Toki Tori 2
Nano Assault Neo
Launch window titles
007 Legends
Aliens: Colonial Marines
Assassin's Creed 3
Batman: Arkham City Armoured Edition
Ben 10 Omniverse
Cabela's Dangerous Hunts 2012
Darksiders 2
Disney Epic Mickey 2: The Power of Two
Family Party: 30 Great Games Obstacle Arcade
Funky Barn
Game & Wario
Game Party Champions
Just Dance 4
Lego City: Undercover
Madden NFL 13
Marvel Avengers: Battle for Earth
Monster Hunter 3 Ultimate
NBA 2K13
Ninja Gaiden 3: Razor's Edge
Rabbids Land
Rise of the Guardians: The Video Game
Runner 2: Future Legend of Rhythm Alien
Scribblenauts Unlimited
SiNG Party
Sonic & All-Stars Racing Transformed
Sports Connection
Tank! Tank! Tank!
Tekken Tag Tournament 2 Wii U Edition
Transformers Prime
Warriors Orochi 3 Hyper
Your Shape: Fitness Evolved 2013