SoulCalibur 5 sales aren't as strong as SoulCalibur 4's
But Namco Bandai is making money.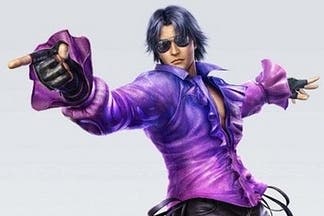 SoulCalibur 5 has now sold 1.56 million copies worldwide since its release in February 2012.
That's fewer than SoulCalibur 4, which notched up more sales in less time: 2.3 million in seven months.
Those figures and more come from Namco Bandai's new third-quarter earnings report.
Tekken Tag Tournament 2 punched up 1.35 million sales since its launch last September. Tales of Xillia 2, the latest in the long-running RPG series, hit 500,000 sales in just over a month - and the game has yet to be released outside of Japan.
Sales from Namco's games division rose year-on-year to 184.9 billion yen (£1.25bn) for the last quarter, a figure which includes the company's arcade business.
Namco Bandai as a whole - including the firm's lucrative toy division - is doing even better. End of year revenues are expected to be a healthy 460 billion yen (£3.13bn), with a raised full-year profit expectation of 24.5 billion yen (£1.66bn).