UK chart: Sleeping Dogs puts down Tekken Tag Tournament 2
We canine believe it.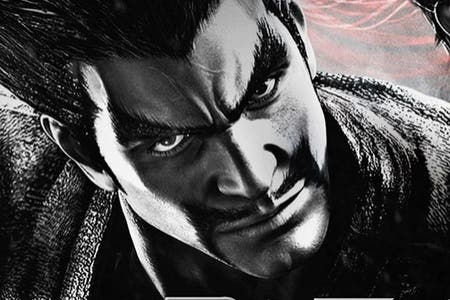 Hong Kong crime adventure Sleeping Dogs has defeated Tekken Tag Tournament 2 in the UK's weekly all-formats chart.
Sleeping Dogs sales rose this week by eight per cent, despite five weeks on the chart. Tekken had to settle for second place.
Britain's hordes of hockey fans ensured other new entry NHL 13 arrived in ninth, meanwhile.
The new Battlefield 3: Premium pack, which includes access to the game's DLC as and when its available, hit the chart in 39th place.
Back at the top of the chart, Lego Batman 2, New Super Mario Bros. 2 and Sega's London 2012 Olympics tie-in respectively rounded out the rest of the top five.
The full top 40 lies below.
| This Week | Last Week | Title | Platform(s) |
| --- | --- | --- | --- |
| 1 | 1 | Sleeping Dogs | PC, PS3, Xbox 360 |
| 2 | New entry | Tekken Tag Tournament 2 | PS3, Xbox 360 |
| 3 | 5 | Lego Batman 2: DC Super Heroes | DS, PC, PS2, PS3, PSP, Wii, Xbox 360 |
| 4 | 3 | New Super Mario Bros. 2 | 3DS |
| 5 | 4 | London 2012: The Official Video Game | PC, PS3, Xbox 360 |
| 6 | 2 | The Sims 3: Supernatural | PC |
| 7 | 6 | Guild Wars 2 | PC |
| 8 | 8 | Dead Island: GOTY Edition | PC, Xbox 360, Xbox 360 |
| 9 | New entry | NHL 13 | PS3, Xbox 360 |
| 10 | Re-entry | Max Payne 3 | PC, PS3, Xbox 360 |
| 11 | 7 | Madden NFL 13 | PS3, Xbox 360 |
| 12 | 16 | Lego Harry Potter: Years 5-7 | PS3, Wii, Xbox 360 |
| 13 | 11 | Mario & Sonic: London 2012 Olympic Games | Wii |
| 14 | 10 | Call of Duty: Modern Warfare 3 | DS, PC, PS3, Wii, Xbox 360 |
| 15 | 13 | Ghost Recon: Future Soldier | PC, PS3, Xbox 360 |
| 16 | 37 | Spec Ops: The Line | PC, PS3, Xbox 360 |
| 17 | 9 | Darksiders 2 | PC, PS3, Xbox 360 |
| 18 | 15 | The Amazing Spider-Man | 3DS, DS, PC, PS3, Wii, Xbox 360. |
| 19 | 18 | FIFA 12 | PS3, Xbox 360 |
| 20 | 17 | Sniper Elite V2 | PS3, Xbox 360 |
| 21 | 20 | The Elder Scrolls 5: Skyrim | PC, PS3, Xbox 360 |
| 22 | 19 | Batman: Arkham City | PS3, Xbox 360 |
| 23 | 16 | Battlefield 3 | PC, PS3, Xbox 360 |
| 24 | 23 | The Sims 3 | PC, PS3, Xbox 360 |
| 25 | 14 | Transformers: Fall of Cybertron | PC, PS3, Xbox 360 |
| 26 | 21 | Call of Duty: Black Ops | PC, PS3, Wii, Xbox 360 |
| 27 | 24 | Skylanders: Spyro's Adventure | 3DS, PS3, Wii, Xbox 360 |
| 28 | 26 | Sonic Generations | 3DS, PS3, Xbox 360 |
| 29 | 29 | Grand Theft Auto Episodes - Liberty City | PS3, Xbox 360 |
| 30 | 30 | Mass Effect 3 | PC, PS3, Xbox 360 |
| 31 | 25 | Rayman Origins | PS3, Wii, Xbox 360 |
| 32 | 27 | Assassin's Creed: Revelations | PC, PS3, Xbox 360 |
| 33 | 36 | Super Mario 3D Land | 3DS |
| 34 | 34 | Mario Kart 7 | 3DS |
| 35 | 22 | Forza 4 | Xbox 360 |
| 36 | 23 | Battlefield 3 | PC, PS3, Xbox 360 |
| 37 | 28 | Saints Row: The Third | PS3, Xbox 360 |
| 38 | 32 | Lego Harry Potter: Years 1-4 | PS3, Wii, Xbox 360 |
| 39 | Re-entry | Grand Theft Auto 4 | PS3, Xbox 360 |
| 40 | Re-entry | Dirt Showdown | PC, PS3, Xbox 360 |