Tekken Tag Tournament 2 added to day-one Wii U line-up
Fighter headlines four Namco titles for Nintendo's launch.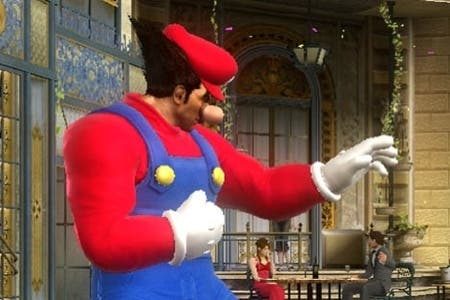 Tekken Tag Tournament 2: Wii U Edition will be available on 30th November in the UK, developer Namco has confirmed. That's Wii U release day.
Three other Namco games will also make Nintendo's big launch, including Japanese blaster Tank! Tank! Tank! and cartoon tie-in Ben 10: Omniverse.
Then there's colon-challenged mini-game compilation Family Party: 30 Great Games: Obstacle Arcade.
The four supplement the seven retail titles Nintendo previously announced for the Wii U launch: Call of Duty: Black Ops 2, FIFA 13, Mass Effect 3: Special Edition, New Super Mario Bros. U, Nintendo Land, Rayman Legends and ZombiU.
Downloadable titles Trine 2: Director's Cut, Toki Tori 2 and Nano Assault Neo will also be available.
Namco recently revealed that you'll be able to dress as Mario and Zelda in Tekken Tag Tournament for Wii U.