Dreams really is the Dark Souls of video game creation
Prepare to dream.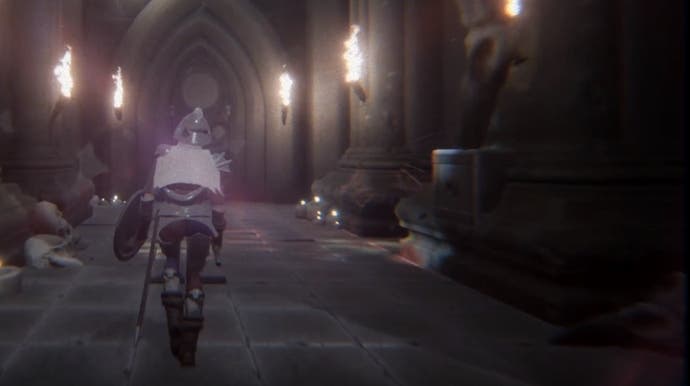 Dreams is a video game creation... experience(?) that looks like it will let you build pretty much anything - including Dark Souls.
In a stream supporting Gothic Novel Jam, an online creative challenge with a gothic theme, developers from Media Molecule expertly use the PlayStation 4 exclusive to create a scene straight out of Dark Souls.
Dreams' level designer John Beech uses a couple of PlayStation Move controllers to swiftly construct a gothic cathedral, a Dark Souls-esque avatar and even a deadly arrow trap. There are cool environmental effects, such as wind and rain, creepy cobwebs and moody lighting.
What I find impressive is the speed with which Beech crafts the virtual environment. He effortlessly zips in and out of menus, twists and turns blocks and copies, duplicates and pastes parts of the environment. Clearly, Beech knows Dreams inside and out and has spent a long time mastering its powerful tools, but he makes it all looks easy.
Beech and his colleagues end up doing things like applying logic gates and timers and emitters and trigger zones to the cathedral environment, which looks beyond my capabilities, but I suspect Dreams will be as complex as you want it to be. My question of the game revolves around what it'll offer to players who don't fancy getting stuck in to the creation. Media Molecule has said Dreams will come out at some point in 2018, so hopefully we don't have too long to find out.