Double Fine releases 29-minute Massive Chalice dev walkthrough
UPDATE: Costume Quest 2 release date and price set.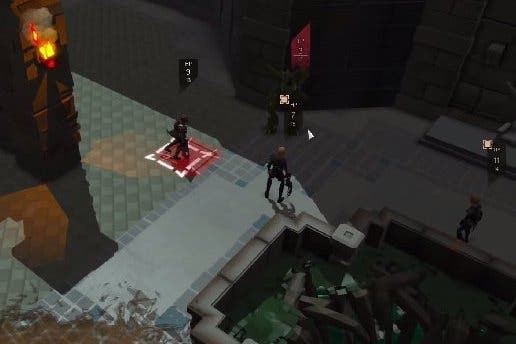 UPDATE 29/08/2014 9.53pm: Costume Quest 2's release date has been announced as 7th October, at least on Steam.
You can pre-order it now for £10.99 on Valve's distribution service, while pre-orders for the Costume Quest 2 Bundle - which includes the first game, its Grubbins on Ice DLC, and four classic costumes - goes for £14.99.
We've asked publisher Midnight City if this release date will be the same - or at least the same week - on consoles, but have yet to hear back.
ORIGINAL STORY 29/08/2014 8.40pm: Psychonauts and Broken Age developer Double Fine has released a 29-minute developer walkthrough video detailing its upcoming turn-based strategy game Massive Chalice.
Looking like a cross between XCOM and Rogue Legacy, Massive Chalice is a blend of turn-based tactical combat and long-running strategy. In the short game you command a small gang of warriors staving off invaders in a grid-based tactics affair, but there's a much larger game on top of that.
You see, all these skirmishes are for territory that you can claim to build on. By constructing strongholds you can then breed your fighters by making one of them King, then selecting a mate for that ruler. Following early criticism, Double Fine decided to allow same-sex marriages and breeding in the form of adoption. You can evil have female kings if you'd like, because it's a video game and doesn't have to follow our own limited definitions of things.
Taking a page from Rogue Legacy, each soldier has their own hereditary traits. For example, if a character with asthma runs far in one turn they'll get winded and have limited mobility for their next turn. As such, you'll want to breed your best fighters, but if you put them on the throne to rule/mate, they're not going to be around to engage in battle.
Elsewhere, Double Fine revealed new footage of Costume Quest 2 in its latest trailer. Behold the new Candy Corn costume that does absolutely nothing other than adds to the challenge by giving you such a worthless companion to protect.