Double Fine Adventure raises $1m in less than 24 hours
Crowd funding effort smashes Kickstarter records.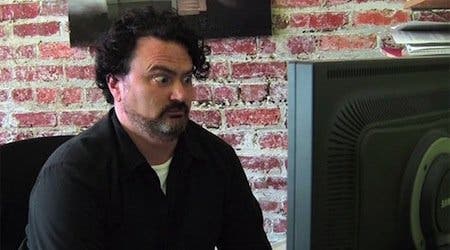 Double Fine's effort to crowd fund a new adventure game has raised a staggering $1 million in less than 24 hours.
Tim Schafer's studio had hoped to raise $400,000 over the space of a month to pay for the game's development and an accompanying documentary.
However, it seems to have underestimated gamers' enthusiasm for a return to Schafer's point-and-click roots.
According to a post on Kickstarter's Twitter feed, "Double Fine Adventure has broken Kickstarter records for most funds raised in 24 hours and highest number of backers."
An update from Double Fine on its Kickstarter page promised that all excess money raised will be put back into development.
"We did it! 100 per cent funded in just over eight hours," it read.
"You people are amazing! But it's not over yet. The number keeps going up and now the question is just how much news do we want to make with this? We're getting a lot of attention already and it seems like this little project could have an impact beyond itself.
"All money raised will go to make the game and documentary better. Additional money means it can appear on more platforms, be translated into more languages, have more music and voice, and an original soundtrack for the documentary, and more!
"Your backing and comments have been truly inspiring to me and the team, so on behalf of Double Fine and 2 Player Productions I want to say THANK YOU!!!"