DICE teases today's Battlefield 5 reveal via Call of Duty poop emoji
Meanwhile, ex-Battlefield boss fuels WW1 speculation.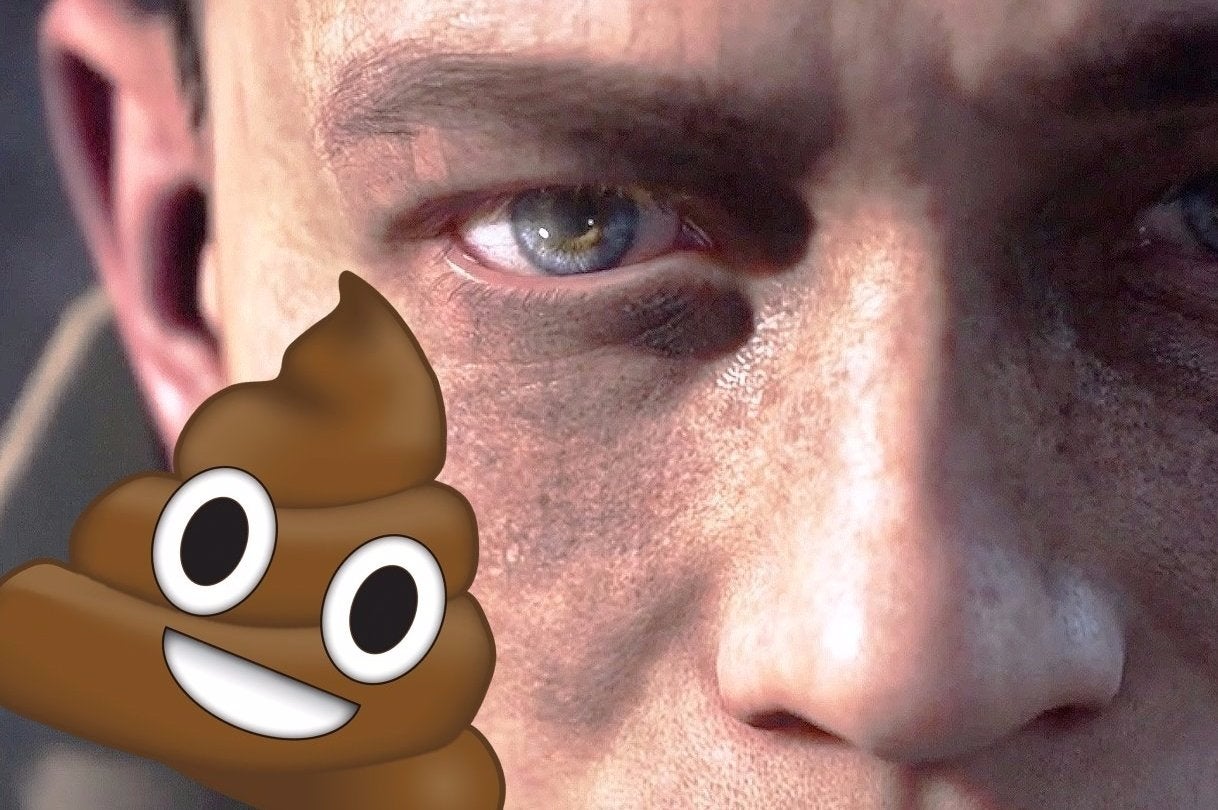 Battlefield 5 will be unveiled tonight at 9pm UK time, via a trailer posted online.
This morning, DICE developer Randy Evans teased the company's big announcement using a poop emoji - in an apparent nod to last week's Call of Duty reveal.
So fun to see everyone's excitement and predictions about the teaser. Tomorrow is gonna be messy. 👖💩

— Randy Evans (@killat0n_) May 5, 2016
Call of Duty's official Twitter account teased the fact Infinite Warfare will be accompanied by a Modern Warfare remaster by replying to a years-old fan message.
Last night, DICE released the first snippet of in-game footage, although it was difficult to determine anything from the tease.
Still, some fans have said the character's costume supports the rumoured return to a historical setting.
And, adding fuel to the fire, ex-Battlefield exec Ben Cousins has now posted the following message on Twitter, which links to PC World War 1-era shooter Codename Eagle.
There's a live event in London tonight mark the announcement, and we'll be giving up our Friday night pub duties to attend.
We'll have the reveal as soon as its live.