Captain America and Morrigan confirmed for Marvel vs. Capcom: Infinite
I can do this all day.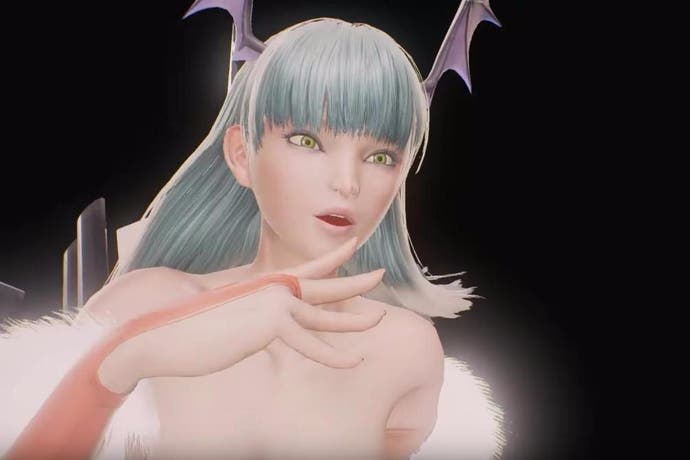 Captain America and Morrigan are confirmed playable characters in Marvel vs. Capcom: Infinite.
The pair feature in the extended gameplay video, below.
So far we have six confirmed characters for the crossover fighting game. Representing Capcom we have Ryu, Mega Man X and Morrigan (the latter is from the Darkstalkers series). From Marvel we have Iron Man, Captain Marvel and Captain America.
No X-Men characters have been confirmed yet, which reinforces reports that they will not star in the game because Marvel would prefer it focus on its cinematic universe. That's a shame, because X-Men have always been a part of the series. But I won't miss Sentinel's Rocket Punch. That can do one.
Marvel vs. Capcom: Infinite is a 2v2 game (Marvel vs. Capcom 3 was 3v3). So it's similar to the first Marvel vs. Capcom game, and theoretically easier to manage.
Based on the gameplay video, Morrigan's long-running Darkness Illusion super returns. You can also see Captain America perform his Hyper Charging Star.
Elsewhere, characters can power up through the use of the Infinity Stones from the Marvel universe's Infinity Gauntlet. We see Ryu use the Power Infinity Stone, before Ms. Marvel uses the Time Infinity Stone.
Each Infinity Stone provides a unique advantage to the player and represents a different aspect of the universe: power, space, time, reality, soul, and mind.
That's all we've got for now. But with the game due out late 2017 for PC, PlayStation 4 and Xbox One, we hope to learn more about mechanics and other characters soon.