First look at Marvel vs. Capcom Infinite's Black Panther and Sigma in action
Hack and slash.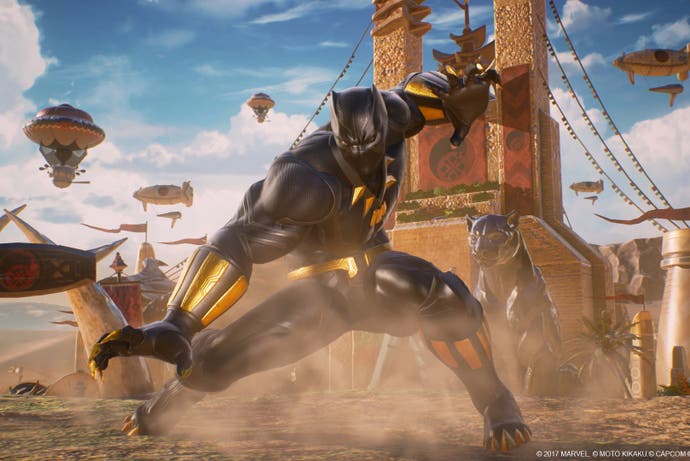 Capcom's released the first gameplay of Marvel vs. Capcom Infinite DLC characters Black Panther and Sigma.
Capcom superhero Black Panther looks like he works similarly to Wolverine (there are no X-Men characters in Infinite, unfortunately), with fast claw attacks. Here's the official blurb from Capcom:
Mega Man X antagonist Sigma, on the other hand, is a large character who moves slowly but can teleport and hit hard. You can see his level three super, which involves smashing Mega Man to bits in the digital world, near the end of the video. Here's the official line on Sigma from Capcom:
Black Panther, Sigma and Monster Hunter join Infinite's roster on 17th October alongside their premium costumes. If you got the 2017 character pass you'll get Black Panther, Sigma, Monster Hunter, Winter Soldier, Black Widow and Venom when they become available. Otherwise they cost $7.99 each, which is a bit steep, but that gets you the character and their premium costume, too.