For the first time, Evo won't have a Marvel game
Infinite crisis.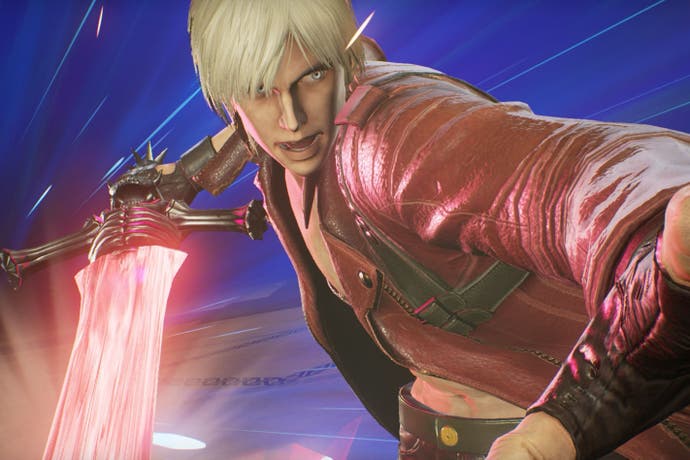 Marvel vs. Capcom Infinite will not feature at this year's Evo tournament - sounding the death knell for the embattled crossover fighting game.
Overnight, officials announced the eight-game lineup for Evo - the biggest fighting game tournament in the world - and Marvel vs. Capcom Infinite was conspicuous by its absence.
It means this year's Evo will be the first without a Marvel game, and is surely the final nail in the coffin for Infinite. Marvel vs. Capcom Infinite has sold one million copies since its launch in September 2017. Capcom had expected sales of two million.
With crossover fighting game fans moving over to the superb Dragon Ball FighterZ, which will be at Evo 2018, it seems Marvel vs. Capcom Infinite has been left behind, and Capcom's Marvel series, which has thrown up some stunning moments at Evo over the years, is consigned to history.
Further evidence of Infinite's death was provided by Capcom itself when it announced initial details of its Capcom Pro Tour for 2018. In a post on the CPT website, Capcom mentioned Street Fighter 5, which is enjoying a resurgence of sorts after the release of Arcade Edition earlier this year. There was no mention of Marvel vs. Capcom Infinite.
Meanwhile, the eight games that will star at Evo 2018 are:
Tekken 7
Super Smash Bros. Melee
Super Smash Bros. Wii U
Injustice 2
Dragon Ball FighterZ
BlazBlue Cross Tag Battle
Guilty Gear Xrd Rev 2
Street Fighter 5 Arcade Edition
Marvel's absence isn't the only talking point from the list. Some are questioning the inclusion of two Smash Bros. games, as well as the inclusion of three Arc System Works games, one of which, BlazBlue: Cross Tag Battle, isn't out until May. King of Fighters 14 has also fallen by the wayside, which is a shame given how exciting the KOF grand finals match was last year.
Evo 2018 takes place 3rd to 5th August at the Mandalay Bay Resort and Casino in Las Vegas.