Capcom points to Resident Evil 7 dummy finger use
As the demo passes 2m downloads.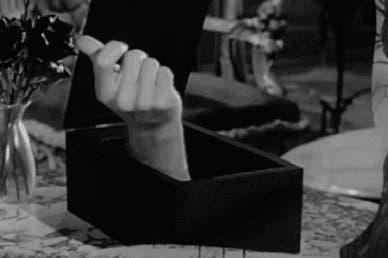 UPDATE 16th September 2016: At last, there's a use for the mysterious Dummy Finger in the demo's latest update - you can read how in our Resident Evil 7 endings and demo secrets guide.
ORIGINAL STORY 1st July 2016: Capcom has dropped a big hint regarding the Resident Evil 7 demo's mysterious dummy finger item, which has puzzled fans over the past few weeks.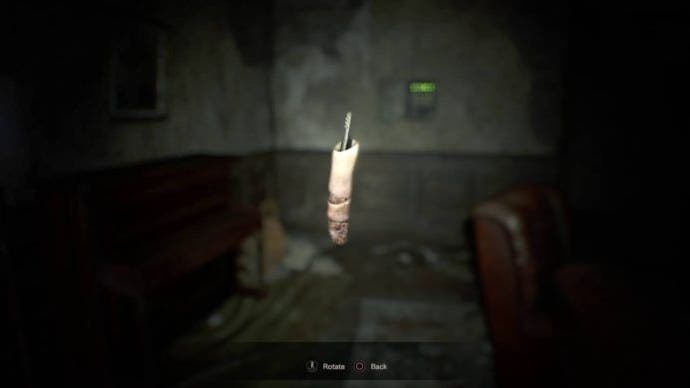 The Resident Evil 7 teaser was released a couple of weeks ago during E3 for all PlayStation 4 owners with a PS Plus subscription.
In an email to fans today, Capcom said the trial now been downloaded over 2m times.
Capcom's mailout also mentions the demo's dummy finger item, which the company previously hinted had a secret use.
The finger, from a mannequin, has no obvious use. Fans have collaborated to pull apart and analyse the demo's code to unlock its secret - but to no avail.
Now, Capcom has suggested there really is no use for the finger. At least... not yet.
"About a certain 'finger'..." the email states. "The path for now is closed, but patience..."
Resident Evil 7 is not due out until 24th January 2017 - so there's plenty of time for new teases to be added to the demo, which is a completely separate experience from the full game.
We may hear more after the demo is made available on PC and Xbox One.
Details of the full game are still fairly sketchy, but we know that it is set in the same Resident Evil world as all the other main games, after Resident Evil 7 and in the rural Southern USA.
Capcom has also told Eurogamer that if you like lots of guns in Resident Evil, 7 isn't for you, herbs will return and there will be no QTEs.
Eurogamer has already taken a detailed look at all the secrets already in the Resident Evil 7 demo, including its multiple endings. It's well worth a read.