Capcom confirms Street Fighter x Tekken free post-launch tournament support mode patch
Will "hopefully" alleviate fan concerns over gems.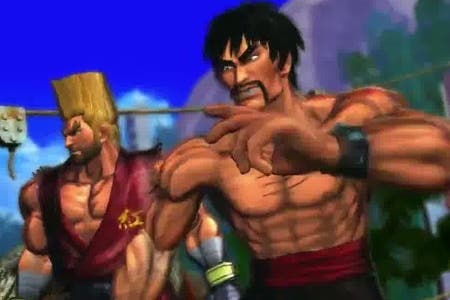 Capcom has confirmed plans to release a free, post-launch patch that adds a tournament support mode to upcoming fighting game Street Fighter x Tekken.
While Capcom is yet to finalise the details of what the mode will actually do, it is designed to alleviate fan concern over the controversial gem system - and how it will impact tournaments.
The gem system forces players to pick three gems to attach to their character. They come in two types: assist gems are always active and assist you in aspects of your game. Boost gems improve character attributes when they are activated.
The fighting game community has reacted strongly to the gem system, with some predicting it will grant an unfair advantage - an accusation Capcom denies.
Those in the tournament scene have their own set of concerns, including how the gem system will impact hosting matches.
"We know a lot of players are worried that with the gem system tournaments will be harder to run," Street Fighter producer Yoshinori Ono told Eurogamer.
"We know they take a lot of time. A lot of players were saying, 'I have to do button checks. Do I have to do a gem check now before a match?' With regards to that we plan to release a free post-launch tournament support mode."
Capcom hopes to release the tournament support mode as quickly as possible. "Hopefully it will alleviate a lot of the concerns the community has," Ono said.
The idea is that fighting game fans offer their thoughts on the tournament support mode so Capcom gets an idea of what to include in it. "Hopefully from that we'll get feedback from the community, and then we'll have a better direction of exactly what we should do with this mode," Ono added.
The game already includes a number of features designed to appeal to tournament players, including the ability to configure your buttons at the character select screen - long called for by fans.
Meanwhile, the enthusiastic Japanese developer was keen to stress that the gem system - 57 gems will be included on the disc with others supplied as pre-order bonuses - has been misunderstood by much of the fighting game community.
"In terms of DLC gems, we don't have any set plans on selling gems like this or like that," Ono said. "We're waiting to see what the user reaction is first, because we think a lot of users still don't understand the gem system completely.
"They're not power-up items. That's not how we see them. We put gems into the game which are default. As long as you have these default ones you'll be fine. If you want to get more gems down the road from the pre-order bonuses, you can definitely do that, but it doesn't make you stronger, it doesn't make you a better player, it doesn't mean you'll have an advantage.
"We think players should find gems that match their play style. Using a sports analogy, going into a sports shop and looking for equipment that fits you, buying the shoe that fits your foot, things like that."
Capcom promised to patch the game post-launch should the community feel a gem is too strong or the balance is suffering.
It's all part of a concerted effort to interact with the community much closer than Capcom has done in the past. Dedicated community managers will be in place to receive and direct feedback, and custom character titles and other game content will be offered as Street Fighter x Tekken tournament prizes.
"Hopefully we can start to build a closer relationship with the fans, and we can hear their concerns and implement any support or tools," Ono said. "It'll be the start of a really close relationship, we hope, with the community."