Broforce xenomorphs into an Aliens crossover in new update
Game over, man!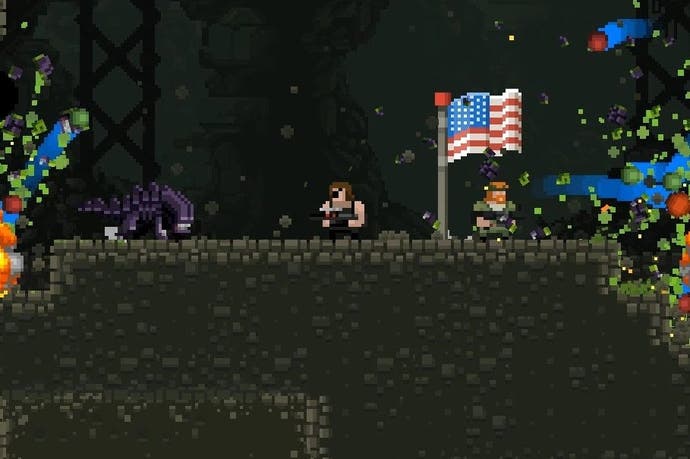 What's the point of a ripped bod, rogueish bandana and an arsenal of automatic weapons without an extra terrestrial threat to annihilate with them?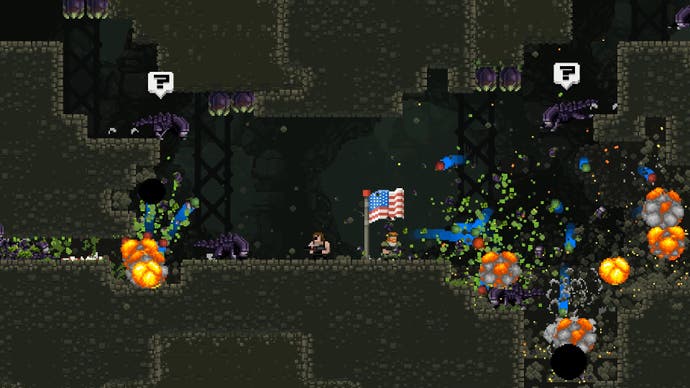 Well now Free Lives' has updated its testosterone-flowing 2D run-'n-gun platformer with the aliens from Aliens. Bless 'em.
That's right, these xenomorphs will climb walls, bleed acid, feast on unsuspecting terrorists and all the things one expects an alien to do.
"This is our biggest and most challenging update yet, and we're really excited that it's finally getting into bros' hands" said Free Lives' head honcho Evan Greenwood. "Considering that it's only two months late, we're decidedly improving at delivering content."
I once called Broforce "what The Expendables game should have been," then it received an official The Expendables 3 crossover. Now that it's what Aliens: Colonial Marines should have been, does this mean Fox will opt for an official franchise crossover next?"