PS Plus Vote to Play includes Broforce, Assault Android Cactus, Action Henk
UPDATE: Broforce wins the poll.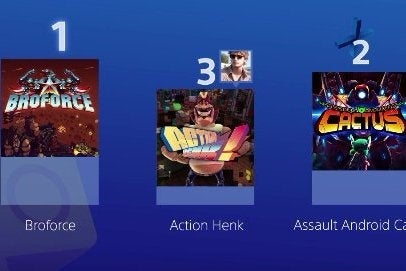 UPDATE 22/02/2016 6.12pm: Broforce has won the Vote to Play poll and will thus become part of the PS Plus Instant Game Collection starting 1st March.
ORIGINAL STORY 01/02/2016 8.10pm: PlayStation Plus' Vote to Play feature - in which PS Plus members get to vote on which game will be included as a free offering for the month's Instant Game Collection on PS4 - has announced its March nominees as Action Henk, Assault Android Cactus, and Broforce.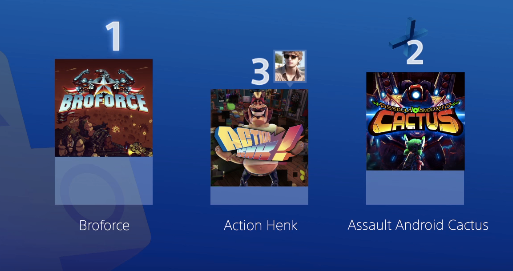 Action Henk is RageSquid's speedrunning arcade game about horrific toys sprinting through obstacle courses made out of a child's construction sets.
Assault Android Cactus is a twin-stick shooter that offers local co-op as well as up to an hour's worth of online co-op via the Shareplay "virtual couch" feature.
And Broforce is a game that needs no introduction as allows you to roleplay as your favourite 80s action heroes through a 2D sidescrolling pastiche of cheesy violent popcorn pulp.
Eurogamer contributor Dan Whitehead called it "a perfect game for those 15 minute palate-cleansing blasts of arcade fun" in his Broforce review. That doesn't mean the other titles on offer here aren't us good. We simply didn't get around to reviewing them. Shame on us.
The Vote to Play polls open on 9th February. What will you choose?