PlayStation Plus' March Instant Game Collection includes Galak-Z, Broforce
Also Super Stardust HD, The Last Guy and more.
PlayStation Plus' Instant Game Collection - i.e. free bonus games for subscribers - will include Galak-Z and Broforce for PS4 come 1st March.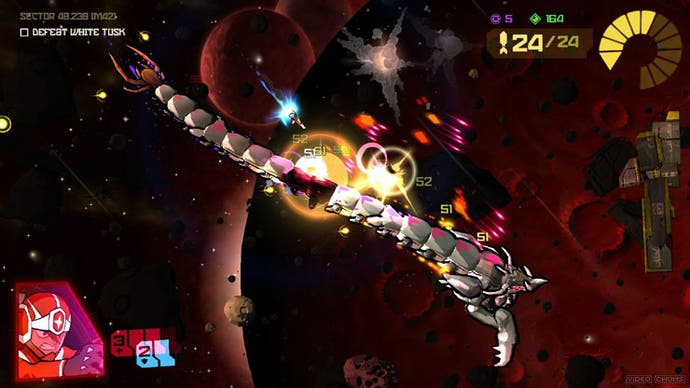 The latter was voted on by the community in its Vote to Play poll recently, while Galak-Z is an arcadey action-roguelike we recommended upon its release last summer.
Instant Game Collection titles for PS3 next month include twin-stick shooter Super Stardust HD and top-down zombie-apocalypse escort game The Last Guy.
On Vita the new titles include isometric firefighting game Flame Over and augmented reality fighting game Reality Fighters.
Games leaving the Instant Game Collection at the end of February include:
Helldivers (PS4/PS3/PS Vita)
Nom Nom Galaxy (PS4)
Persona 4 Arena Ultimax (PS3)
Grid Autosport (PS3)
Lemmings Touch (PS Vita)
Nova 111 (PS4/PS3/PS Vita)