Broforce lets freedom ring next week with an official launch
PS4 port to follow in early 2016.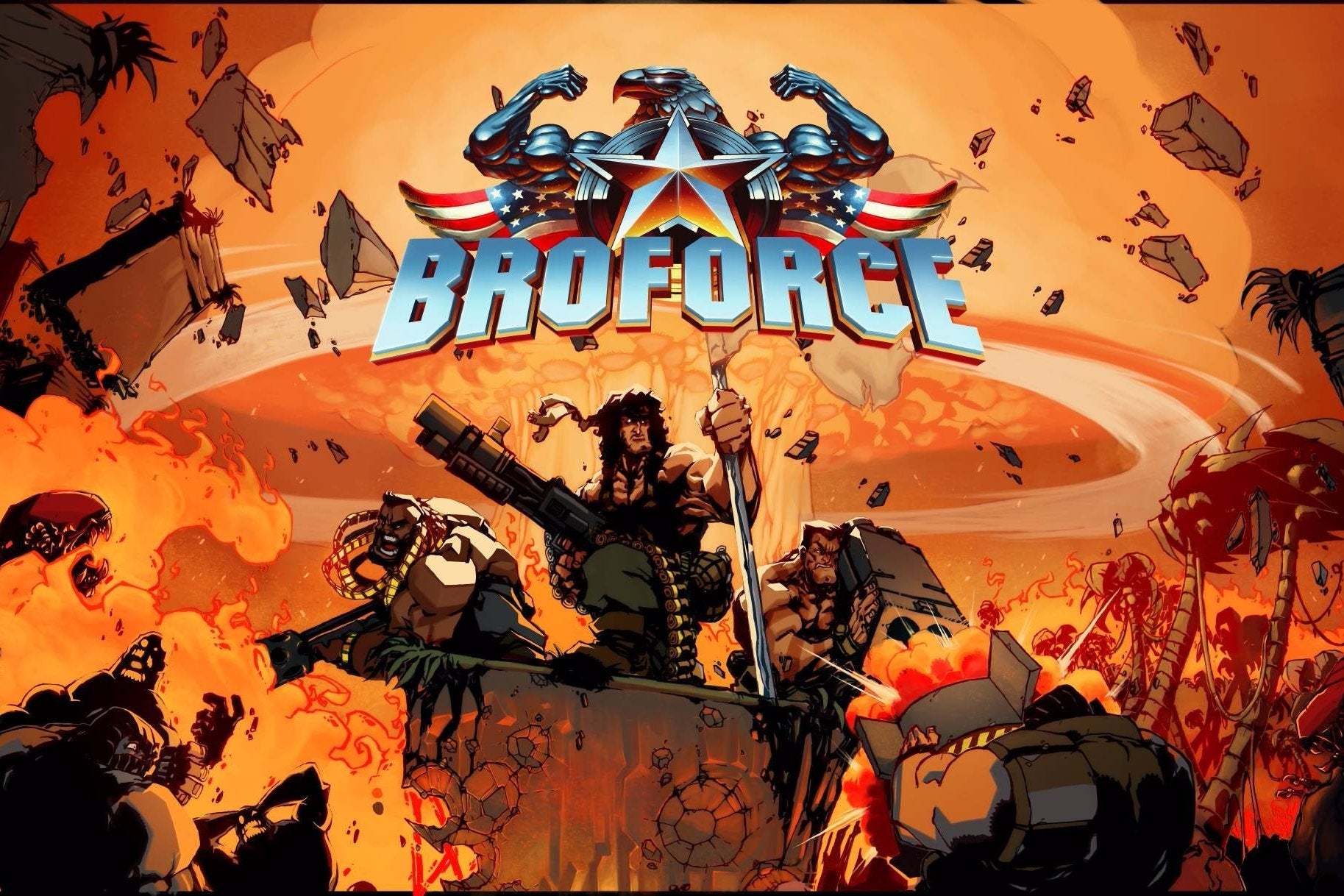 Bombastic 16-bit platforming shooter Broforce will finally emerge out of Early Access for an official launch on 15th October for PC, Mac and Linux.
A PS4 version is due next early next year, developer Free Lives confirmed.
Broforce is a send-up of the finest action films of the 80s with Die Hard, Predator, Commando, Lethal Weapon and more adapted into a a cartoonish 16-bit platformer with comically destructible environments. It's even had a free Aliens-based update and an official The Expendables spin-off game.
Broforce's campaign supports up to four-player co-op while there's also a versus mode for the more competitive bros among us.
In our Broforce beta impressions Robotron and Defender creator Eugene Jarvis called Free Lives' action game "Mario meets Defender meets Duke Nukem" with "gratuitous explosions up the ass!" That sounds about right.
Free Lives and Broforce musician Deon van Heerden have released a five-track album entitled the Freedom EP. Those who snag Broforce on Early Access prior to its launch next week will get it for free. Check out a snippet of it below: