Video: Broforce and its latest Alien-inspired update
Is this going to be a standup fight, sir, or another bughunt?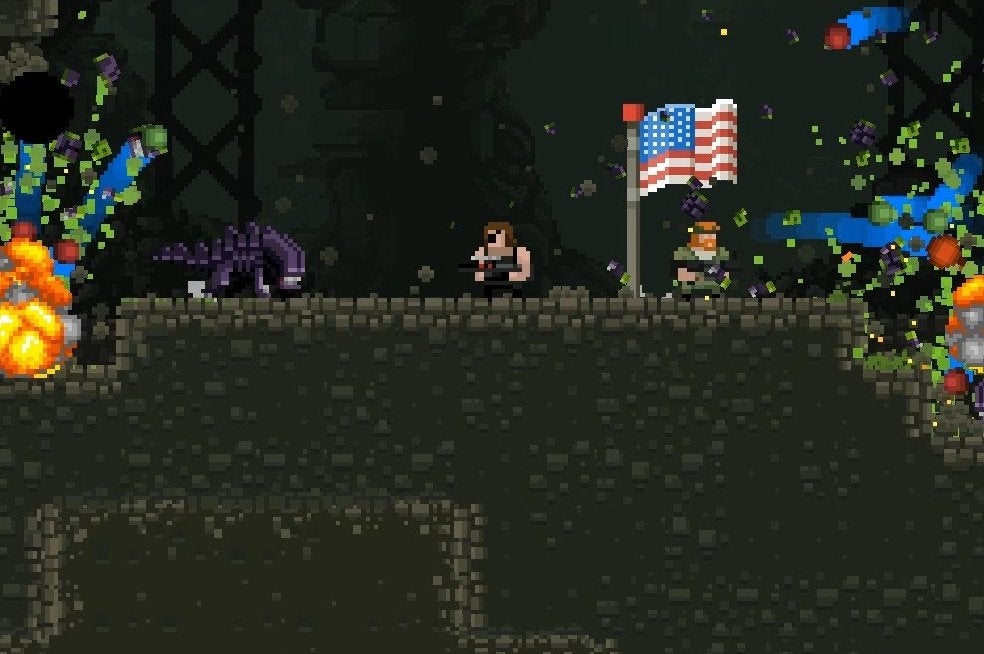 I hadn't checked in with Broforce for quite some time, despite the steady flow of new playable characters and the daft 'Expendabros' crossover of last year. I thought this was going to end up being yet another Early Access game that I'd stop playing prior to the full release.
I was happy to be proven wrong. It's now got aliens in it.
Join Christian Donlan and myself as we introduce them to a little thing called freedom: