Bethesda: Skyrim DLC to follow different model to Fallout 3
Larger expansions, but they'll be less frequent.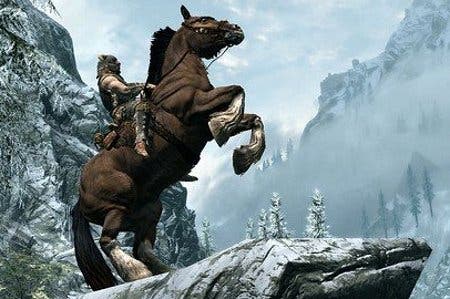 DLC for The Elder Scrolls V: Skyrim will be more expansive than the five add-ons released for Bethesda's last title, Fallout 3, but you'll have to wait a little longer to get your hands on it, the developer has revealed.
Speaking in an interview with Kotaku, studio chief Todd Howard confirmed that work is underway on DLC but gamers shouldn't expect the rapid-fire add-on releases offered following Fallout 3's launch back in 2008.
"For Fallout 3 we did five DLCs. That was a very aggressive path for us," he explained.
"Our plan now is to take more time, to have more meat on them [for Skyrim]. They'll feel closer to an expansion pack.
"With Fallout 3, it was, 'Ten dollars is the sweet spot for us and we know we want to put out five of them. And we had overlapping teams. We were coming off Fallout 3 and right back in."
That turned out to be "a real hardcore loop," Howard added. "We just think we can do better content if we approach it a different way."
Though it seems you'll have to wait longer for the expansions, the studio is planning on smaller updates to keep you busy in the meantime.
"Because that gap is going to be bigger, we want to put little things out for free in between. We've already done that for PC with the high-res pack. We're trying to figure out what those things are."
Elsewhere in the interview, Howard explained that some of the additions shown off during a video montage at the DICE summit in Las Vegas last week could make it into these DLC packs.
"There are definitely things in there that we are planning on exploring," he confirmed.
"It looks like a ton of stuff that could ship right now, but it's in a sizzle video. It's, you know, it's not bug-tested, polished, balanced.
"That wasn't all of it. It's probably 60 per cent of it. The other 40 per cent doesn't show as well in a video or we didn't have good footage."
Howard didn't put a date on when we might see the first batch of new content for the game, saying only that development was in the "very early" stages.