Skyrim makers create dragon riding, Kinect shouts, new skill trees
"Could it be in a future DLC? We don't know."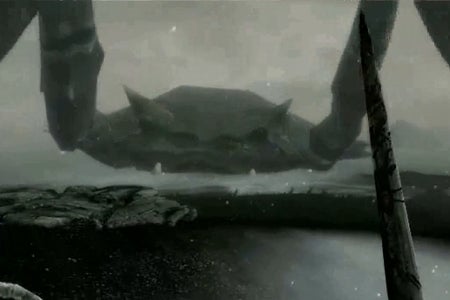 Bethesda Game Studios created dragon mounts, Kinect shouts, a werewolf skill tree and more as part of a Game Jam for Skyrim, Todd Howard has revealed.
Speaking at the DICE 2012 keynote in Las Vegas, Howard revealed a raft of new features Bethesda's staff made work in the gargantuan fantasy role-playing game as part of a week dedicated to new ideas.
Features added included seasonal foliage, spears, kill cams, water arrows for enhanced stealth, new follower commands, building your own home, goblins, mounted combat, dragon mounts, Kinect shouts, added skill trees, becoming a flying vampire, a huge mud crab and, wait for it, fat giants.
Oh, and werebears.
You can see a lot of these ideas in action in the video below, which Howard premiered during his keynote.
Will any of these features see the light of day in an official, Bethesda-stamped capacity?
"Could it be in a future DLC? We don't know," Howard said. "Could various parts of it just be released for free? We don't know."
Meanwhile, Howard revealed a whopping ten million people are playing Skyrim. PC players average 75 hours of game time. How many hours have you clocked?
A replay of Howard's entertaining keynote, in which he explains Bethesda's design decisions as it created Skyrim, is on GameSpot.