Battlefield 5's PC open beta will have a profanity filter
"It's actually sad that things like these are needed."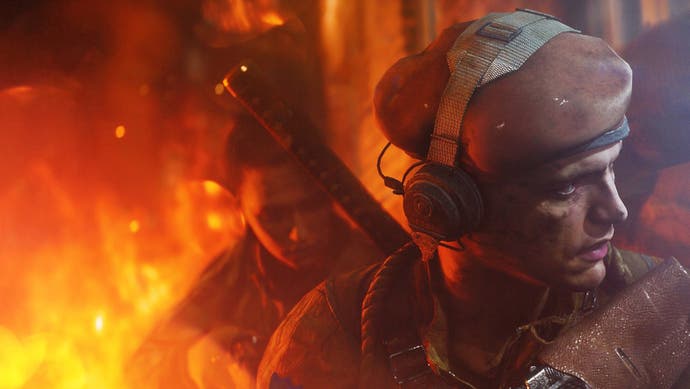 The Battlefield 5 PC open beta will include a profanity filter.
In a conversation with fans on Twitter, DICE producer Jaqub Ajmal confirmed that while console players will need to keep reporting harassment via their consoles' respective systems, a text chat profanity filter will be in place for PC players.
"Please let us mute individuals not just the entire chat," a commenter said to Ajmal. "I like chatting at times but one racist/ignorant jerk makes me miss out on it because I cant [sic] tolerate reading their garbage."
Ajmal "totally understands" the issue, and confirmed DICE would be taking some steps to improve community toxicity.
Totally understand that. We have added a profanity filter in Battlefield V, which will be available in the Open Beta on PC.

— Jaqub Ajmal (@JaqubAjmal) August 30, 2018
Not everyone is keen on the idea, though.
"I very much hope this is a[n] optional customizable client side chat filter and not a garbage global filter that is forced on everybody," one said.
But when another snubbed the idea by saying "a profanity filter, jesus christ. Is this PG13?", Ajmal doubled down and replied: "No, it's Battlefield where players are suppose[d] to treat each other with respect in the chat. It's actually sad that things like these are needed."
And even though the game itself contains a swear word or two, the producer insists this is not implicit permission to use offensive language outside of the game, too.
"Personally I think there is a difference because if in-game characters say it to each other, that is part of the fantasy, like when you watch a movie and they are cursing at each other, while the chat is actually in reality, between players."
Battlefield 5's open beta goes live on 6th September and will run until 11th, although if you subscribe to either EA Access, Origin Access, Origin Access Premier, or have pre-ordered Battlefield 5, you'll get early access to the Open Beta starting September 4.
EA recently announced a delay for Battlefield 5, pushing the game back from 19th October to 20th November. For more, check out our big Battlefield 5 interview.