DICE shifts focus to next year's Battlefield
Star Wars Battlefront 2 updates to cease with all-new Battlefield set for 2021.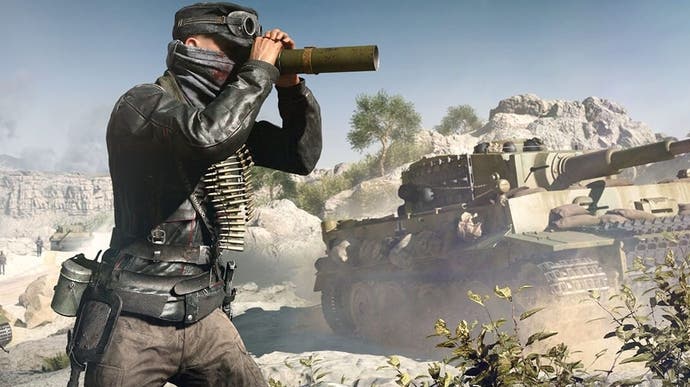 DICE has just revealed that this month's The Battle on Scarif update will be the last for Star Wars Battlefront 2 as attention turns towards an all-new Battlefield game scheduled for 2021.
"The team at DICE is working on the standalone Battlefield 5 update releasing this summer, and continuing their work on delivering Community Games," EA said in a short statement, while the official blog provided more details on what to expect in tomorrow's Battlefront 2 update.. "While the studio's vision for Star Wars Battlefront 2 is now complete with this week's The Battle on Scarif Update, the servers, in-game challenges, recurring events and game support will continue as the game lives on with players and the community. We're looking forward to hearing players' stories for both games, for years to come. Longer term, the studio is focused on the future of Battlefield that we'll be bringing to players in 2021."
It follows recent news that Battlefield 5's upcoming summer update will be the last for that particular game. While neither game's multiplayer is going anywhere, the ceasing of updates suggest a concerted effort is being made to ensure the next Battlefield launches on steady footing.
That's something that can't be said, of course, for DICE's recent efforts, with Star Wars Battlefront 2 enduring a famously troubled launch that saw it grab headlines in mainstream press with its loot crates and, on a lesser scale, Battlefield 5 saw the studio occasionally falter as it moved away from the season pass model and offered free map updates at an erratic pace.
While DICE has done sterling work getting both games up to scratch, it'll be fascinating to see what the studio can achieve on the next generation with a more stable start than it's been able to traditionally offer.