Battlefield 5 delayed a month
No longer sandwiched between Call of Duty: Black Ops 4 and Red Dead Redemption 2.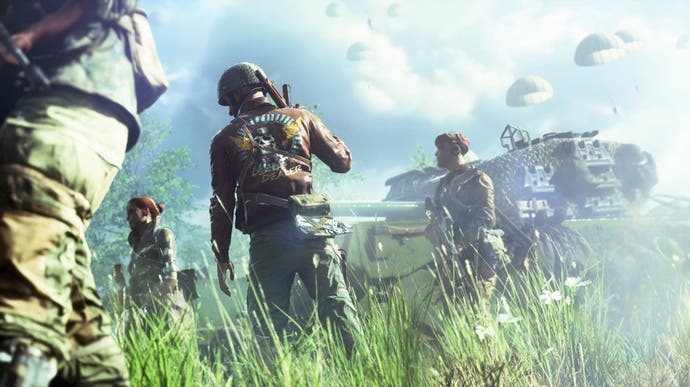 EA has announced a month delay for Battlefield 5. It was due out 19th October, sandwiched between big hitters Call of Duty: Black Ops 4 and Red Dead Redemption 2. It's now due out 20th November.
In a blog post, Oskar Gabrielson, general manager of developer DICE said: "We're going to take the time to continue to make some final adjustments to core gameplay, and to ensure we really deliver on the potential of Tides of War."
Tides of War is DICE's "games as a service" plan for Battlefield 5, and replaces the previous community-splitting premium pass and paying for expansion packs.
The Battlefield 5 open beta begins on 6th September as planned, DICE stressed.
Recent reports indicated Battlefield 5 pre-orders are currently below expectations, and there's concern Battlefield 5 may struggle in a release window after shooter rival Call of Duty: Black Ops 4 and before impending behemoth Red Dead Redemption 2.
EA has yet to say Battlefield 5's battle royale mode will come out at the same time as the main game, either. Perhaps this latest delay kills a few birds with one stone, sidestepping the previously tough launch window and giving the developers time to ready battle royale for Battlefield 5's release. For more on this, be sure to check out our Battlefield 5 interview from Gamescom.
On a corporate level, EA said the Battlefield 5 delay will push some of the money it expected to come in from the game out of its current fiscal year (2019) and into the next (2020) and this, coupled with revised expectations from the company's mobile business as well as foreign exchange rate fluctuations, means EA expects to generate $5.20bn for the year instead of $5.55bn (about $115m of this is due to movement in foreign exchange rates).