Batman Arkham Collection is allegedly coming to Switch later this year
It's no joker.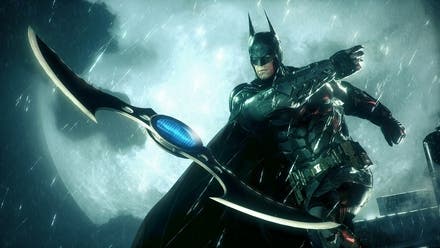 Details of a new Batman collection - called Batman Arkham Collection, predictably enough - has popped up online.
Without confirmation from Warner Bros. we can only chalk this up as a rumour for now, but details of the bundle - reportedly coming to Switch for €60 at the end of August, although that could be a placeholder date - are online at French retailer, WTT.
What typically happens in these scenarios is that the moment fans get ahold of the news, the web listings are furiously yanked. Interestingly, though - at the time of writing, anyway - the website is still live, so make of that what you will.
As our friends at VGC rightly point out, it's the same website that prematurely listed that The Witcher 3: The Wild Hunt was coming to Switch, too, which does make the claim a touch more credible. All we can do is watch this space and try to look surprised as and when the announcement is made, I guess.
If it's the same as the Arkham Collection that was released on PC and consoles a couple of years back, it'll likely contain Arkham Asylum, Arkham City, and Arkham Knight.
ICYMI, the long-awaited Batman spin-off Gotham Knights is still due to make its 2022 release date, Warner Bros. has confirmed.
As Tom detailed for us earlier this week, WarnerMedia boss Jason Kilar reiterated in a series of tweets that both Hogwarts Legacy and Gotham Knights would release this calendar year, despite both currently holding vague "2022" launch windows.
Gotham Knights is the next game from Batman: Arkham Origins studio Warner Bros. Montreal, and will be the team's first full release in more than eight years. Set in the wake of Batman's presumed death, it lets you play as Nightwing, Batgirl, Robin and Red Hood as they try to clean up the streets and protect Gotham.